It's official! My flights are booked, I have a dress, and I'm off to Los Angeles in just a few days for the Red Carpet Premiere of RALPH BREAKS THE INTERNET! As Ralph says to Vanellope: "We're going to the Internet – So excited!"
I have been obsessed with this film ever since I saw a sneak preview at D23 Expo. In RALPH BREAKS THE INTERNET, video-game bad guy Wreck It Ralph (John C. Reilly) and his very best friend, Vanellope Von Schweetz (Sarah Silverman), leave the comforts of Litwak's arcade in an attempt to save her game, Sugar Rush.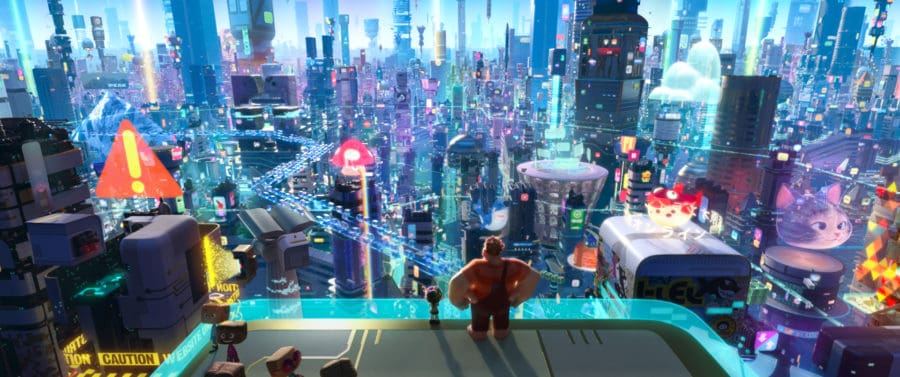 Their quest takes them to the vast, uncharted world of the Internet, where they rely on the citizens of the Internet—the Netizens—to help navigate their way.

Lending a virtual hand is Yesss (voice of Taraji P. Henson) the head algorithm and the heart and soul of the trend-making site "BuzzzTube."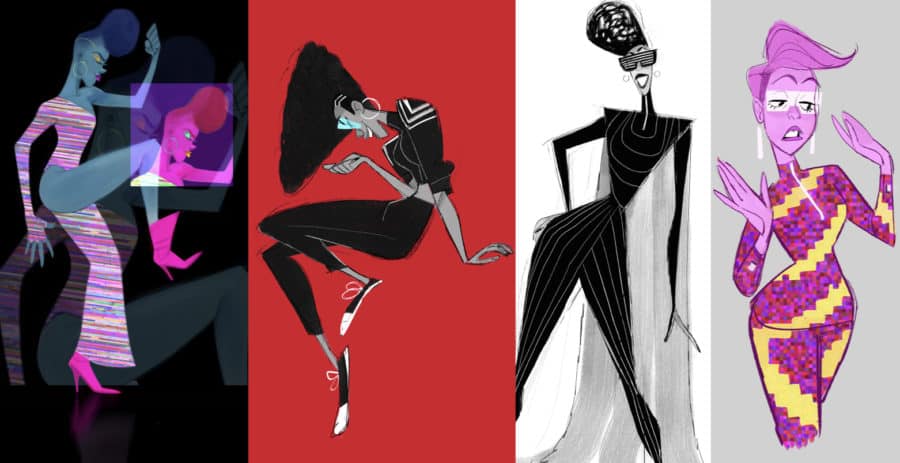 Also helping out is Shank (voice of Gal Gadot) tough-as-nails driver from a gritty online auto-racing game called Slaughter Race, a world Vanellope wholeheartedly embraces—so much so that Ralph worries he may lose the only friend he's ever had.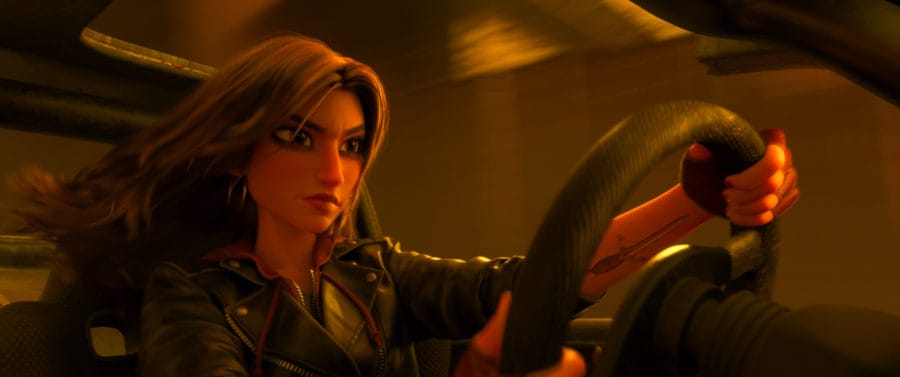 Ralph Breaks The Internet is a movie about friendship and navigating the relationships we care about and it finally releases on Nov. 21, 2018!
Now that you've seen part of the Disney princess scene with Vanellope, you can imagine both how hard it was to not say anything about it and how amazing it was to experience it in a room of about 7000 excited Disney fans.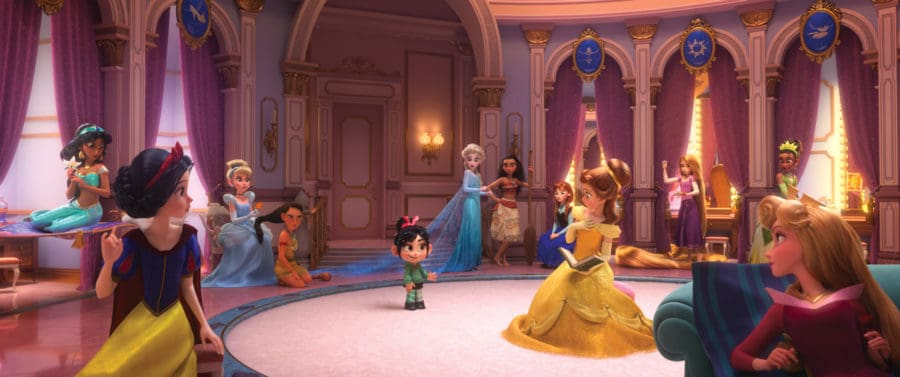 I dressed up like Mulan to announce my D23 Expo adventure and things come back full circle as I decided I would represent Mulan on the Wreck It Ralph 2 red carpet, too!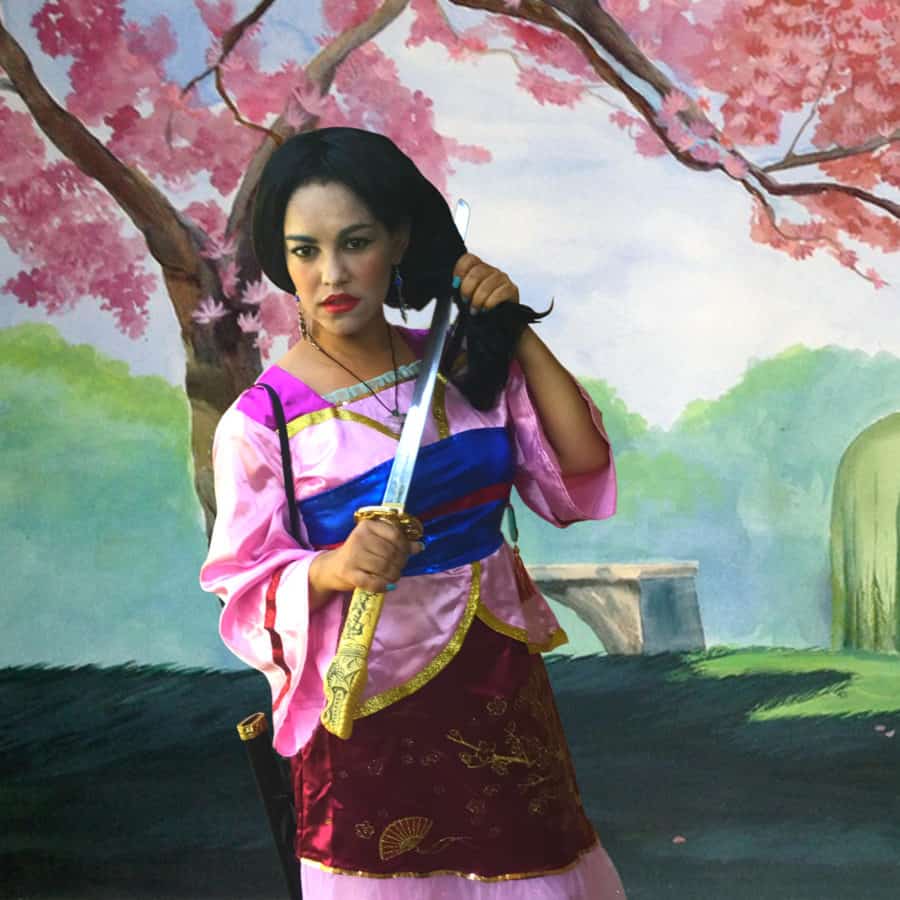 Since it is Vanellope's movie, I had a bit of a hard time choosing whether to cosplay as Vanellope or to honor my favorite princess (Mulan), but either way, I'll be cosplaying both during my RALPH BREAKS THE INTERNET press trip.
Cosplaying on the Hollywood red carpet is a dream come true and I am excited about my Mulan-inspired dress and accessories, so make sure you are following along with #RalphBreaksTheInternetEvent November 4-6 to see my live coverage and rate my looks!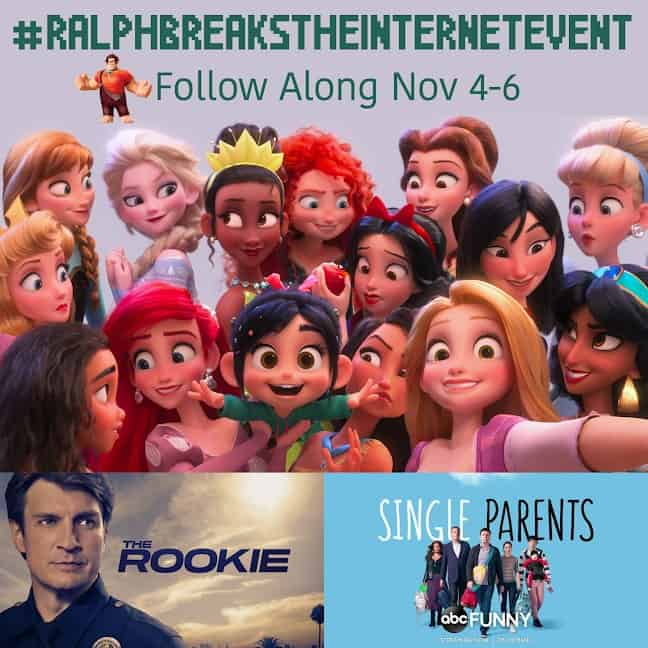 If you want to get caught up with all things Ralph Breaks The Internet, make sure you read my Q&A with directors Rich Moore and Phil Johnston and Producer Clark Spencer, too!
During the Ralph Breaks The Internet red carpet event, I'll experience virtual reality with "Ralph Breaks VR," a new hyper-reality experience based on Ralph Breaks The Internet that's produced by ILMxLAB in collaboration with the Void!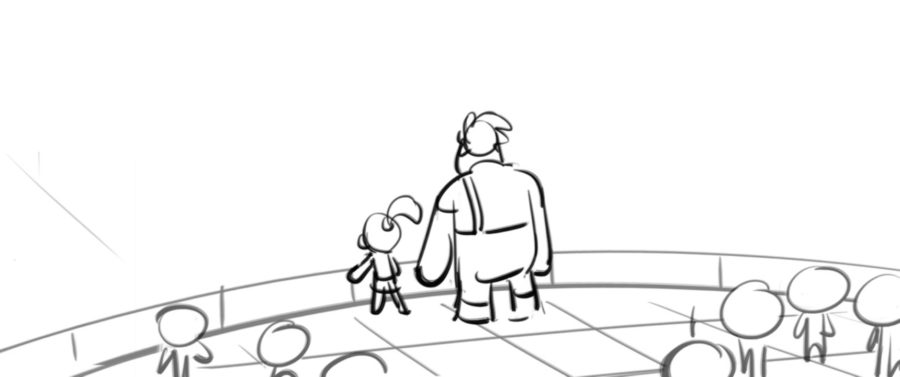 I'm also going to attend a drawing workshop with legendary Walt Disney Animation Studios animator Mark Henn, as he personally teaches us to draw characters featured on Ralph Breaks The Internet.
Mark Henn is behind our most beloved iconic princesses, including Jasmine ("Aladdin"), Belle ("Beauty and the Beast"), Ariel ("The Little Mermaid"), Tiana (The Princess & The Frog), Anna ("Frozen"), and yes, you guessed it, Mulan ("Mulan")! It was at D23 Expo that I learned that he also worked on Young Simba in The Lion King animated feature, which is my other Disney favorite!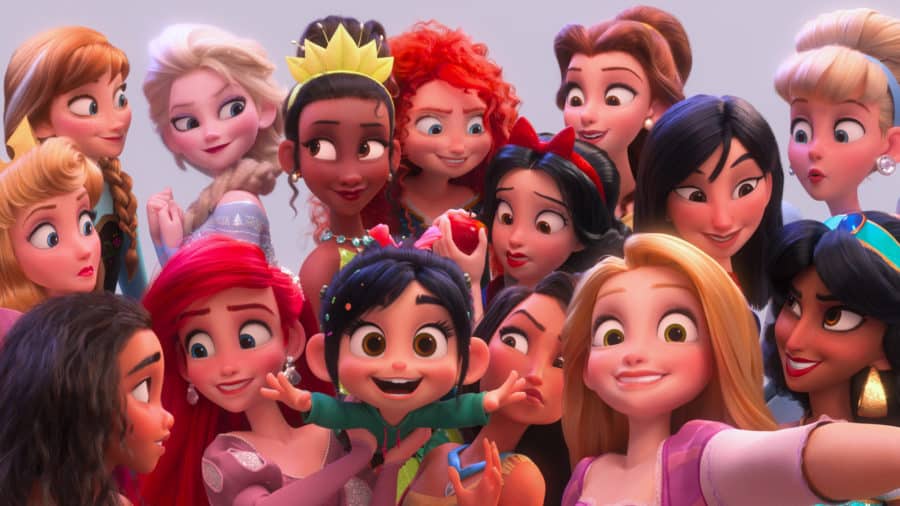 I can't contain my excitement about this live sketch tutorial and I can't wait to share it with you! I'm also excited to attend another OH MY DISNEY DOT COM PRESENTATION and see Ralph Breaks The Internet co-writer Pamela Ribon – she is amazing!
ABC Network is treating us to a Single Parents experience, visiting the set, and knowing the adventure it is to be a single mom, I am so thrilled about the message that being a great parent doesn't mean sacrificing everything about your own identity.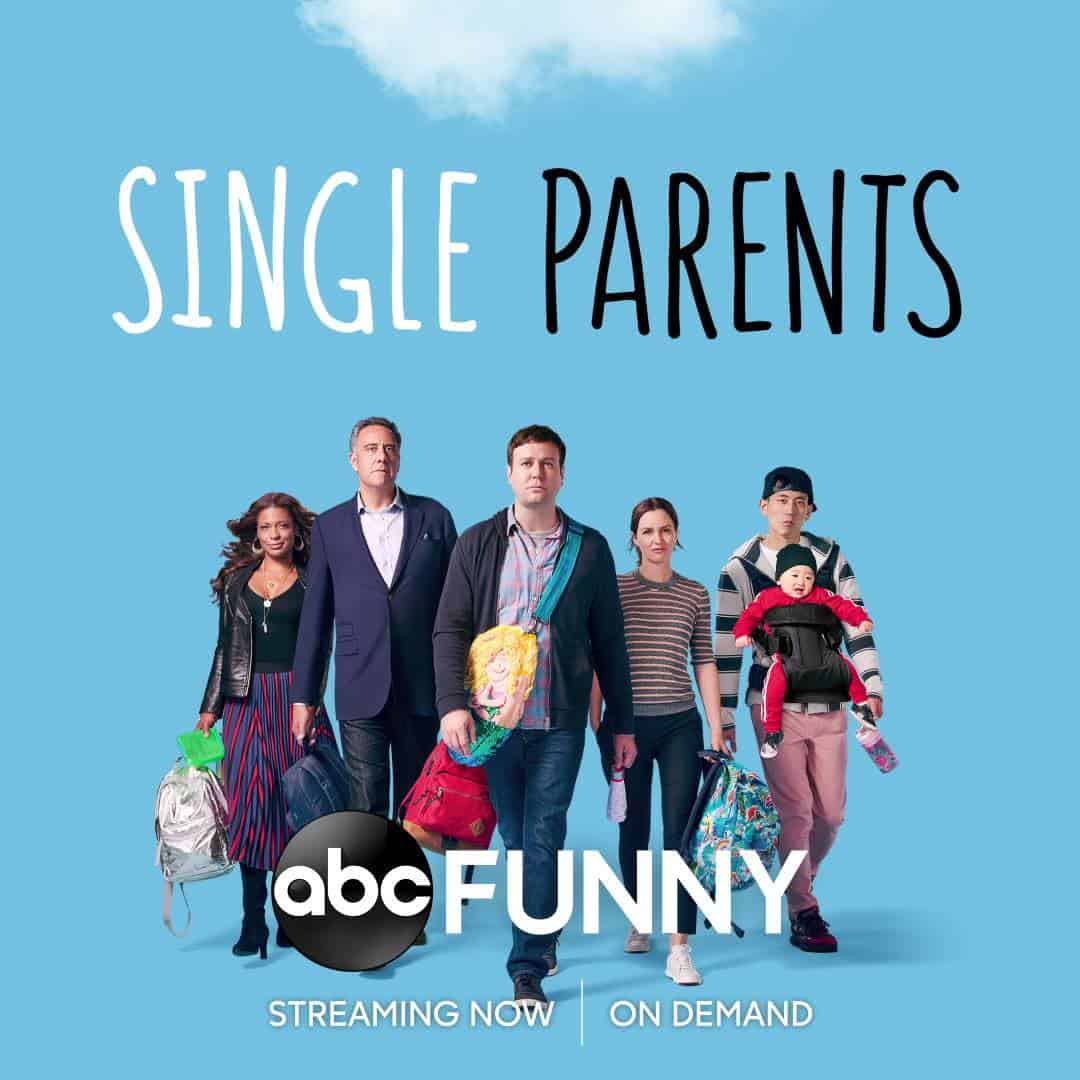 "Single Parents" airs on Wednesdays at 9:30|8:30c on ABC, and can also be watched via streaming (ABC app/ABC.com/Hulu) and on demand. You can follow my Single Parents Adventures with #ABCTVEvent and #SingleParents and stay connected with @SingleParentsABC on Twitter @SingleParentsTV Instagram: @singleparentstv.
We'll also get a THE ROOKIE behind-the-scenes and set visit experience and I'm very curious about this one. The theme is starting over and using your gifts to succeed in a new chapter of your life, so I'm all about that!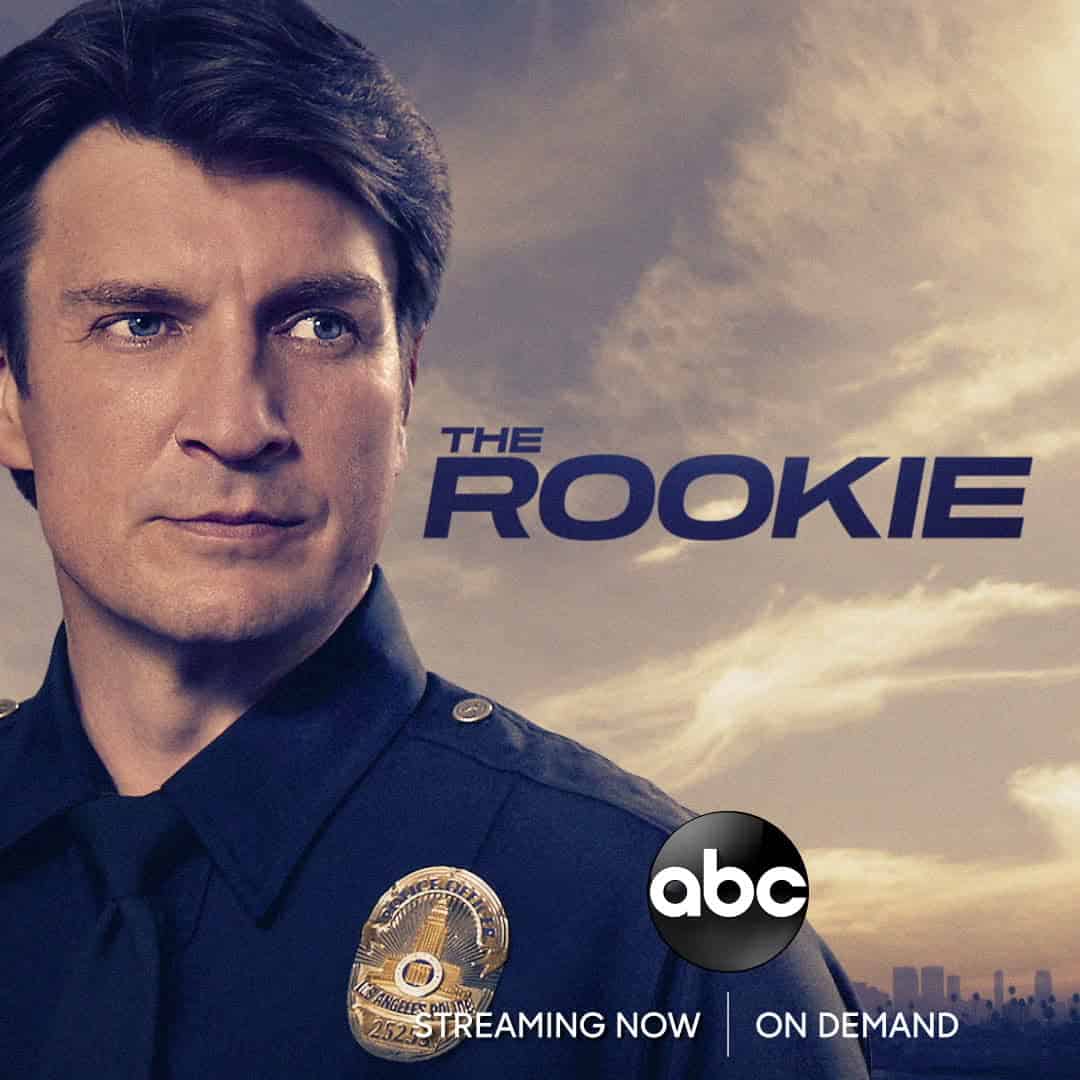 "The Rookie" airs Tuesdays at 10|9c on The ABC Television Network and is also available streaming (ABC app/ABC.com/Hulu) and on-demand. Stay tuned with ABCTVEvent and #TheRookie and follow The Rookie on Facebook: @TheRookieABC, on Twitter: @TheRookie, and on Instagram: @therookieabc.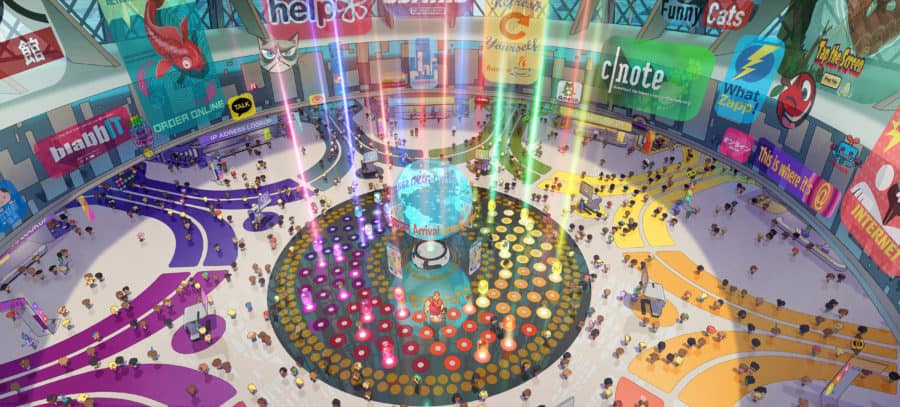 I'm so grateful for the pixie dust! I am really looking forward to living these amazing experiences with some of my favorite blogger friends: Amiyrah of 4 Hats and Frugal, Amy of As The Bunny Hops, Colleen of Classy Mommy, Leanette of Funtastic Life, Amanda of Guide 4 Moms, Kate of Highlights Along The Way, Vera of Lady and the Blog, Tania of Lola Lamb Chops, Ari of Love Peace and Tiny Feet, Tessa of Mama's Geeky, Sara of Mom Endeavors, Christine of Moms N Charge, Louise of Mom Start, Nickida of Nicki's Random Musings, Christie of Raising Whasians, Sarah of Sarah Scoop, Victoria of Simply Today Life, Tammilee of Tammilee Tips, Ruth of Viva Veltoro, and Ashley of With Ashley And Co, as well as hanging out with new ones: Allison of All For The Boys, Tatanisha of A Worthey Read, Christy of Christy's Cozy Corners, and Patty of No-Guilt Life.
Are you excited for Ralph Breaks The Internet? If you saw the original Wreck It Ralph, I'm sure you are. And if you haven't, you must! When "Wreck-It Ralph" opened on Nov. 2, 2012, it turned in the highest opening weekend ever for a Walt Disney Animation Studios film at the time of release. It won the PGA Award, five Anny Awards, was named best animated feature by the Broadcast Film Critics Association, won the Kids' Choice Award for favorite animated movie, and was nominated for an Oscar® and Golden Globe® for best-animated feature. And I'm almost sure the sequel is going to blow our minds!
Follow along with all my live updates with #RalphBreaksTheInternetEvent and stay connected to all things Ralph Breaks The Internet by liking WRECK-IT RALPH on Facebook, following WRECK-IT RALPH on Twitter, following WRECK-IT RALPH on Instagram, and visiting the official RALPH BREAKS THE INTERNET website and YouTube Channel. The official hashtag is #RalphBreaksTheInternet, so I'll be using that too!
My mission is to help moms find peace, break cycles, and feel whole so they can be present, peaceful, and positive moms. To receive a gift that can get you started on that journey click HERE.