Motherhood sometimes comes with a side of "I often forget I have needs." We forget to eat, forget to shower, forget to sleep, forget to pee… Can you relate? But we eventually do take care of our physical needs because we know we need to.
But ponder on this: how often do you feed your mind and your soul?
I recently watched a screening of Disney's Queen Of Katwe with my daughters, an inspiring true story of a young girl named Phiona, whose life in an impoverished Ugandan slum takes a positive turn when she is introduced to the game of chess.
It took me back to my own childhood in a slum in the Dominican Republic and to my own obsession with chess, a fascinating game that provided me a sense of empowerment and freedom. Queen Of Katwe became my new favorite movie and you are sure to love it, no matter what your upbringing looked like.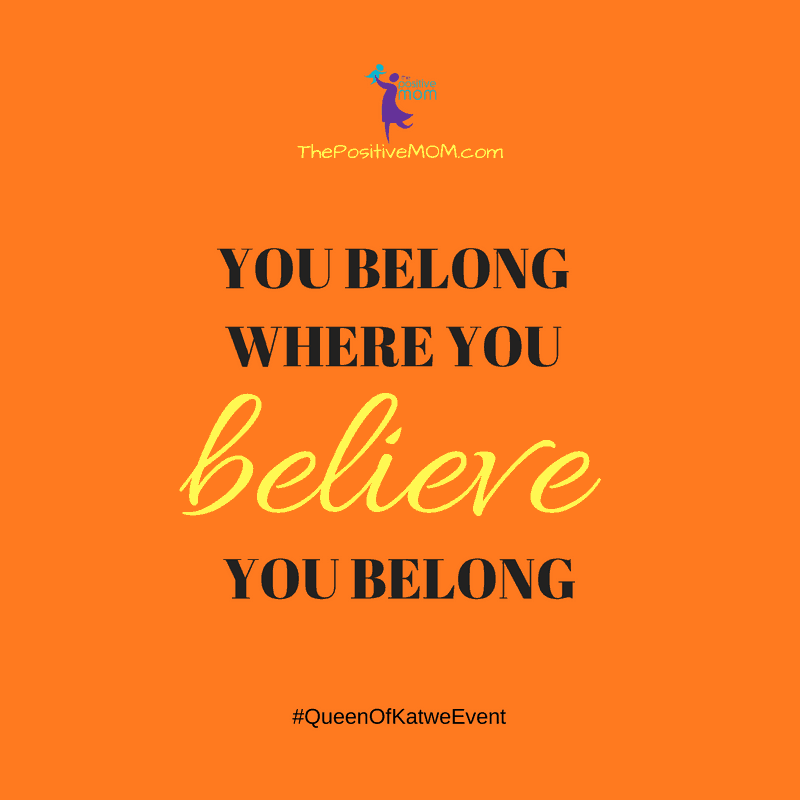 Phiona's passion for chess, along with her faith and positive outlook eventually lead her to become an international chess champion. It's a story of overcoming the odds and finding your inner Queen.
QUEEN OF KATWE opens in SELECT theaters
on September 23rd and everywhere on September 30th.
Like Phiona, you too can embrace your queendom by feeding your mind and your soul, preferably as often as you feed your belly. And I invite you to do that on your own terms. Ask yourself how you can feel more full; like you are living a full life… and then trust that answer without doubting your intuition.
I'll be attending the Hollywood Red Carpet Premiere of Queen Of Katwe later this month, along with 24 outstanding bloggers, where we will be interviewing the stars behind the film.
We have teamed up to bring you, not ONE, BUT TWO amazing chances to win this gorgeous Jarilo chess board along with a copy of Queen Of Katwe by Tim Crothers, so you can get started training your mind and feeding your soul with inspiration… And finally take a much deserved break from all you juggle as a mom.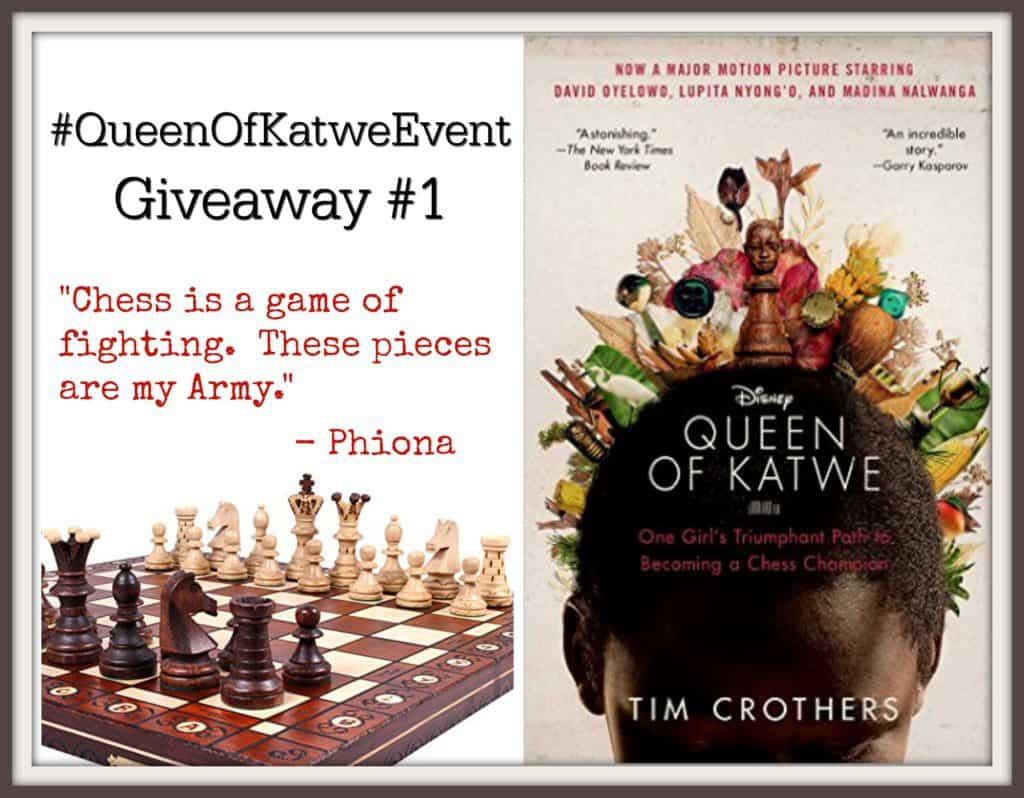 I pray you win and get your own copy of QUEEN OF KATWE! I have been reading this book with my daughters and I've been crying with each page. This book will inspire you and provide you with strength to overcome the many struggles you face.
Entering the Queen Of Katwe giveaway is simple and easy: just follow the steps in the giveaway tool below! However, once you are done entering my giveaway, head over to Jay Sims' blog and enter the second giveaway.
Rules of the Giveaway: Winners are subject to verification of eligibility. You must be at least 18 years of age to enter, a U.S. Resident and provide a physical mailing address for the prize (P.O. Boxes will not be accepted). The giveaway starts at 12:00 am CST on September 9th, 2016, and will be end at 11:59 pm on September 16th, 2016. The winner will be notified via email and will have 48 hours to respond. Failure to respond will result in forfeiture of prize and a new winner will be selected.
Train your mind and get inspired. Do not neglect yourself. You cannot pour from an empty cup, yet as a mom, you must pour.
"Mom, mom, mom, mom, moooom!"
Our little blessings are impatient and demanding, at best. I hear them call "mom" so many times each day, that I sometimes forget my own name… my own identity.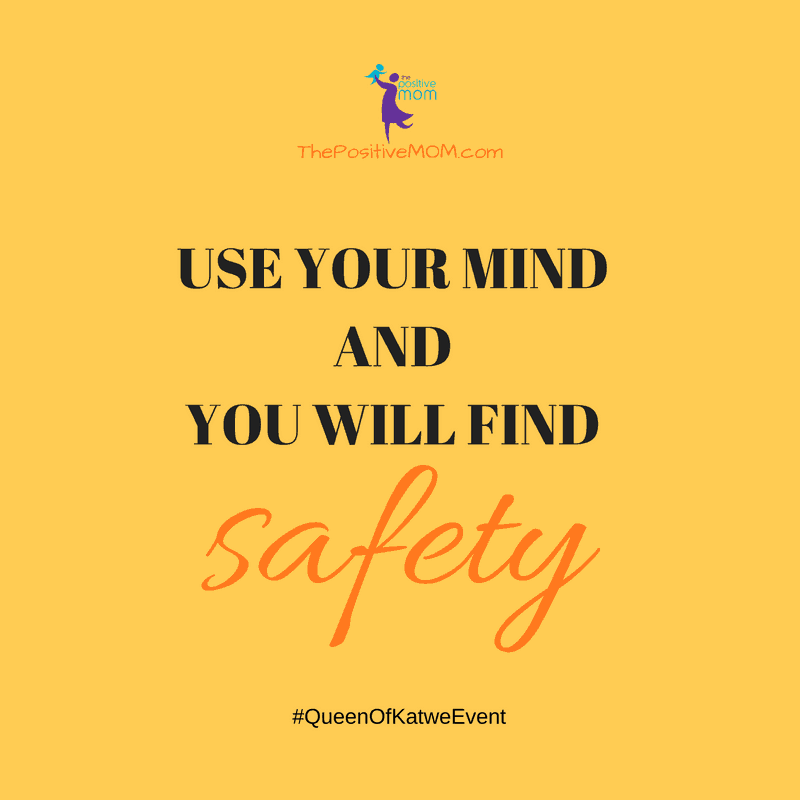 Aristotle said: "The energy of the mind is the essence of life." By investing in ourselves, taking the time to play, read, pray, have a good cry, a 5-minute nap (those work!), or just be alone with our thoughts, we can be happier, and we can be our best and give our best to those we love. It makes a world of a difference.
Do you make time to read? Do you play chess? Share what you do to train your mind and find inspiration.
To learn more about my new favorite movie, visit the QUEEN OF KATWE website, Like QUEEN OF KATWE on Facebook, and Follow QUEEN OF KATWE on Twitter and be sure to follow the hashtag #QueenOfKatweEvent to learn more about this amazing movie and to follow the journey of the 25 #QueenOfKatweEvent Bloggers who will be attending the Red Carpet Premiere.
[ela]