I can't believe this is my last post covering the Disney*PIXAR Coco Event, my latest Disney press event in Los Angeles. Coco has been a huge success and audiences everywhere have fallen in love with its heartfelt music, heartwarming story, colorful setting, and moving lessons for humans of all ages. I vote for best animated film of the year, and who knows, since Coco is the leader in nominations for Annie Awards already.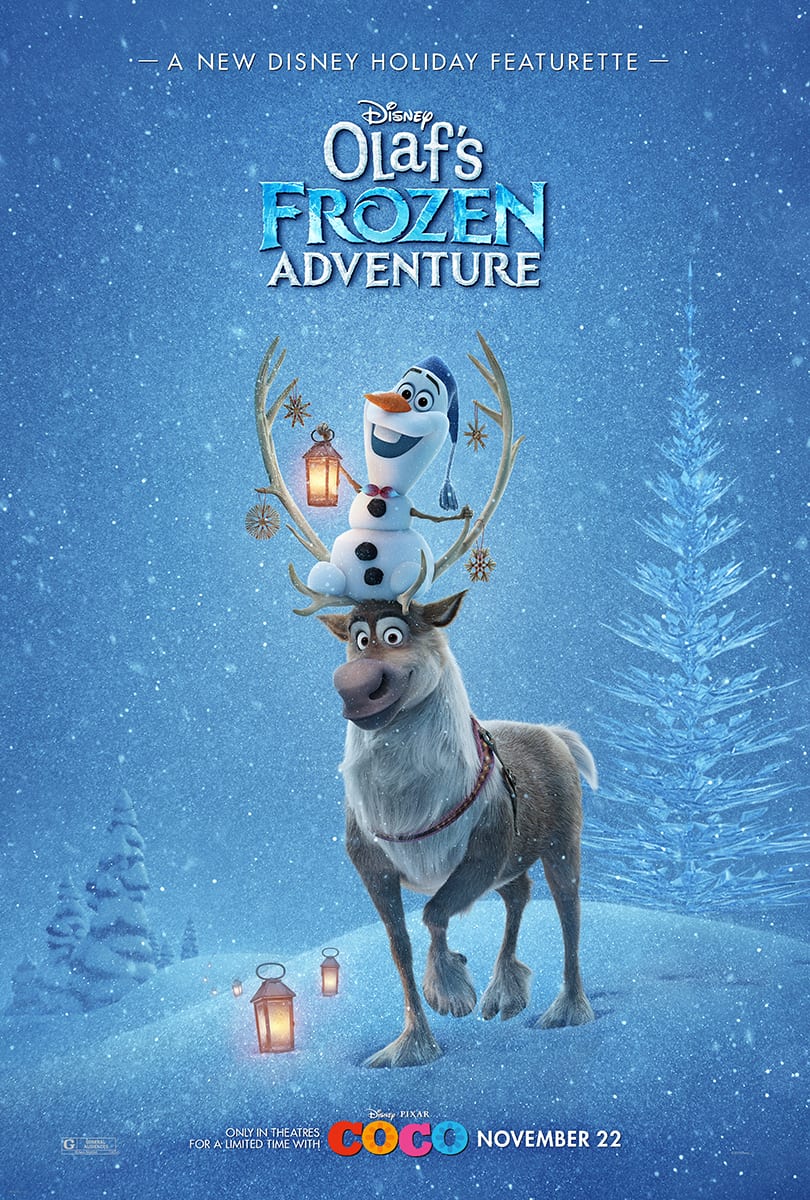 It's been such a joy to be part of this experience and to interview cast and filmmakers not only for Disney•Pixar's hit feature, Coco, but also for Olaf's Frozen Adventure, the short that opened Coco for a limited time. While Coco is set in Mexico and celebrates Mexican culture (and it does with dignity and honor) through one of its most important holidays (Día de Muertos) and Olaf's Frozen Adventure captures a series of winter holiday traditions from around the world, inspired by Nordic countries, both the short and feature film evoke deep emotions and the theme of family togetherness.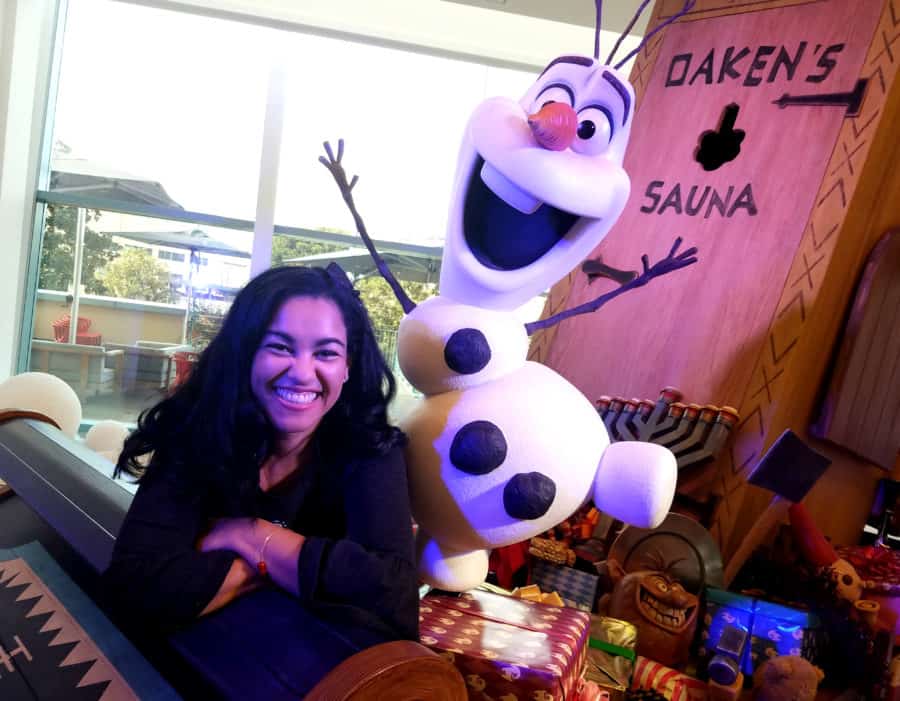 In "Olaf's Frozen Adventure," Olaf (voice of Josh Gad) teams up with Sven on a merry mission. It's the first holiday season since the gates reopened and Anna (voice of Kristen Bell) and Elsa (voice of Idina Menzel) host a celebration for all of Arendelle. When the townspeople unexpectedly leave early to enjoy their individual holiday customs, the sisters realize they have no family traditions of their own. So, Olaf sets out to comb the kingdom to bring home the best traditions and save Anna and Elsa's "first Christmas in forever."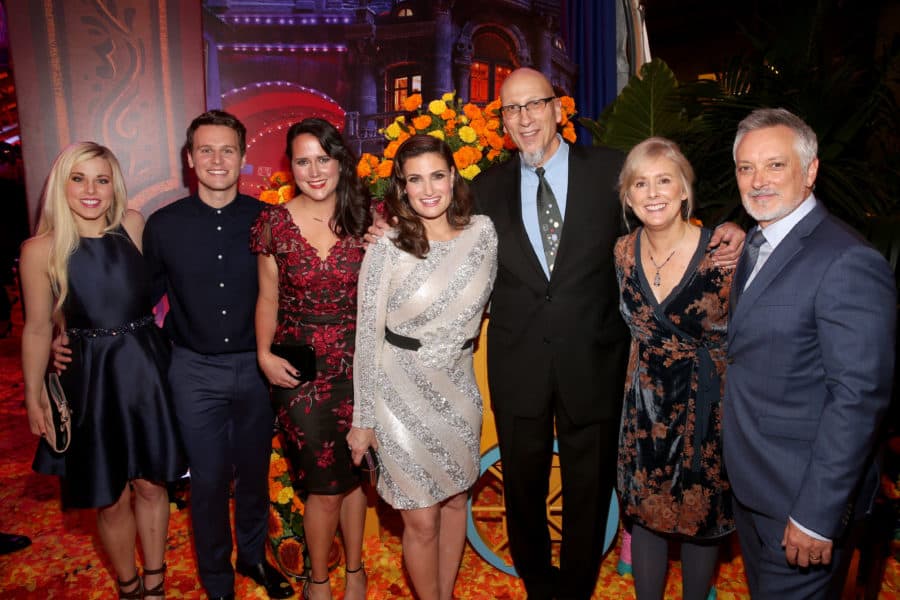 One cool fact that links the two films together is that "Remember Me," the main song in Coco, performed by Benjamin Bratt, was written by Frozen songwriters Kristin Anderson-Lopez and Robert Lopez. "Remember Me" has already been nominated for TWO GOLDEN GLOBES and a Critic's Choice Award for Best Song, and Coco has been nominated as Best Animated Feature.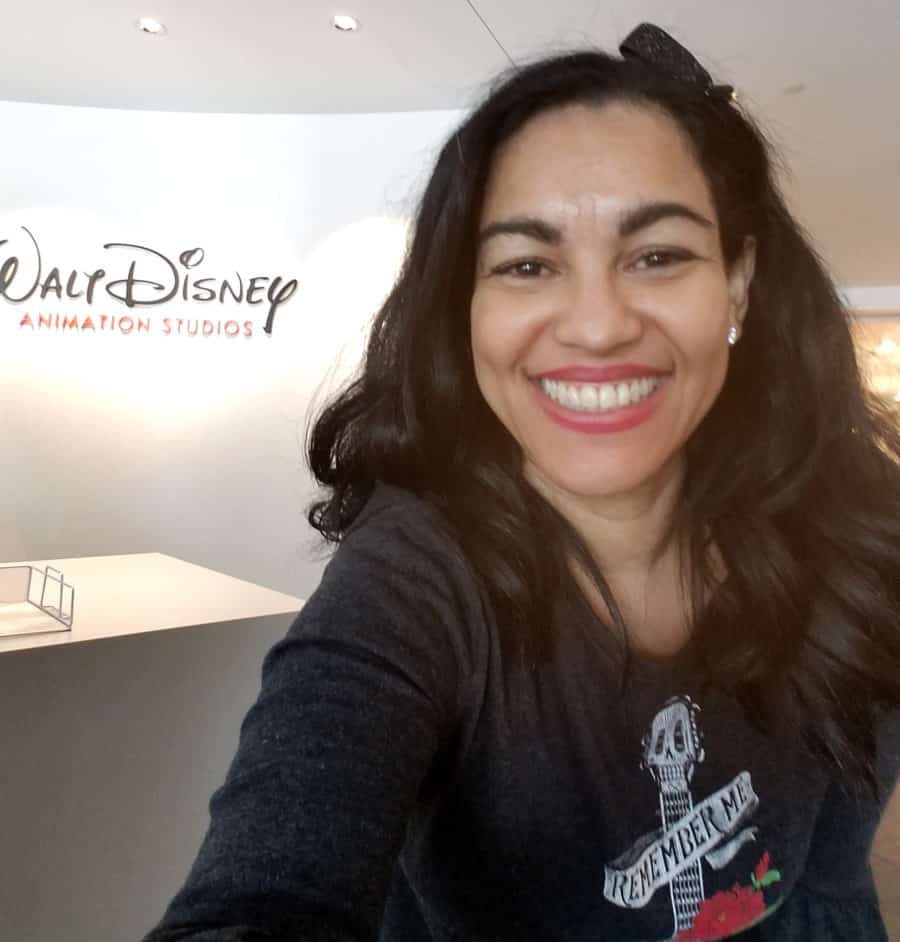 While we were in Los Angeles and interviewed Olaf's Frozen Adventure filmmakers and songwriters, we found out that we'd get some exclusive news about this featurette to share with you and the kitten's out of the bag now: Olaf's Frozen Adventure completed limited theatrical run in front of Disney/Pixar's Coco and will make its broadcast television debut on Thursday, December 14 at 8pm EST on ABC, as part of Disney|ABC Television's "25 Days of Christmas" celebration.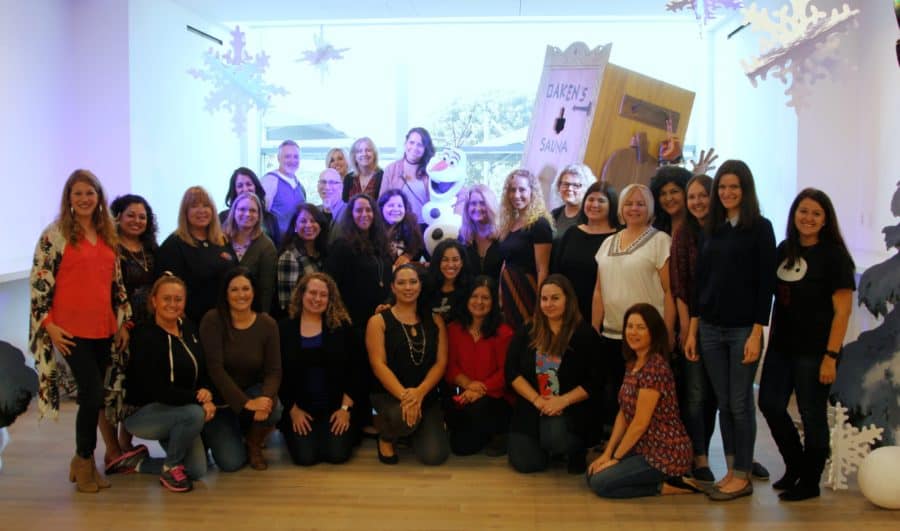 Academy Award®-winning Olaf's Frozen Adventure producer Roy Conli ("Big Hero 6") said:
We are thrilled to be part of ABC's '25 Days of Christmas' festivities. While making the film, our crew was so inspired by all of the great television holiday specials of the past. It's a dream come true for all of us.
Olaf's Frozen Adventure will join the Emmy® Award-winning holiday special 'Prep & Landing' for an Hour of Walt Disney Animation Studios Holiday Specials During the '25 Days of Christmas' Celebration, which makes sense given that both holiday specials were directed by Emmy-winning filmmakers Kevin Deters and Stevie Wermers-Skelton!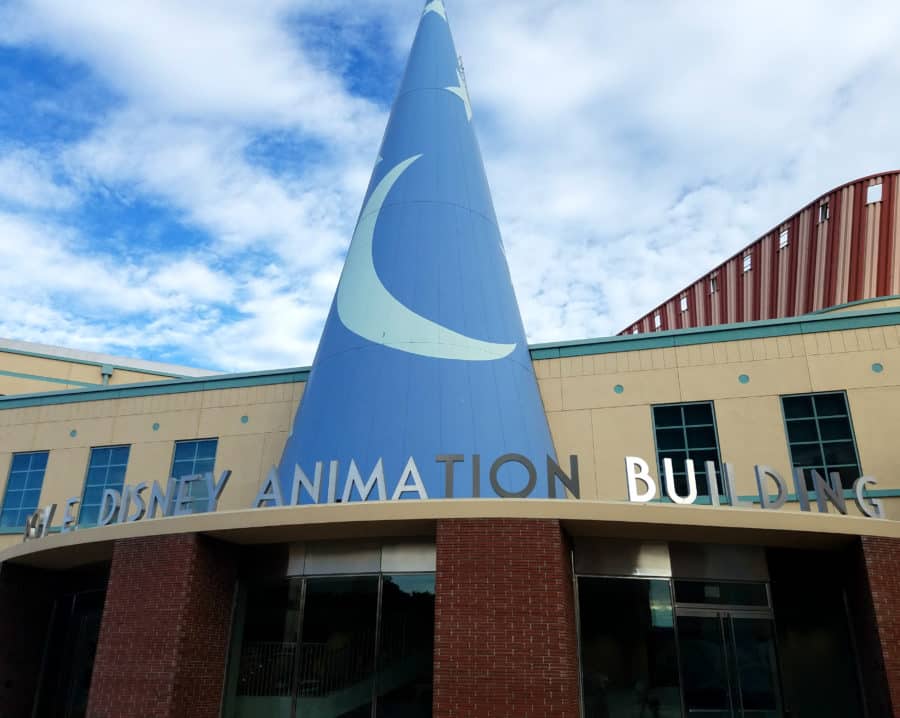 The featurette includes four new original songs by Elyssa Samsel and Kate Anderson and welcomes back the beloved characters and cast (including Kristoff, voiced by Jonathan Groff), who won over audiences worldwide in the 2013 Oscar®-winning feature, "Frozen," the top-grossing animated film of all time.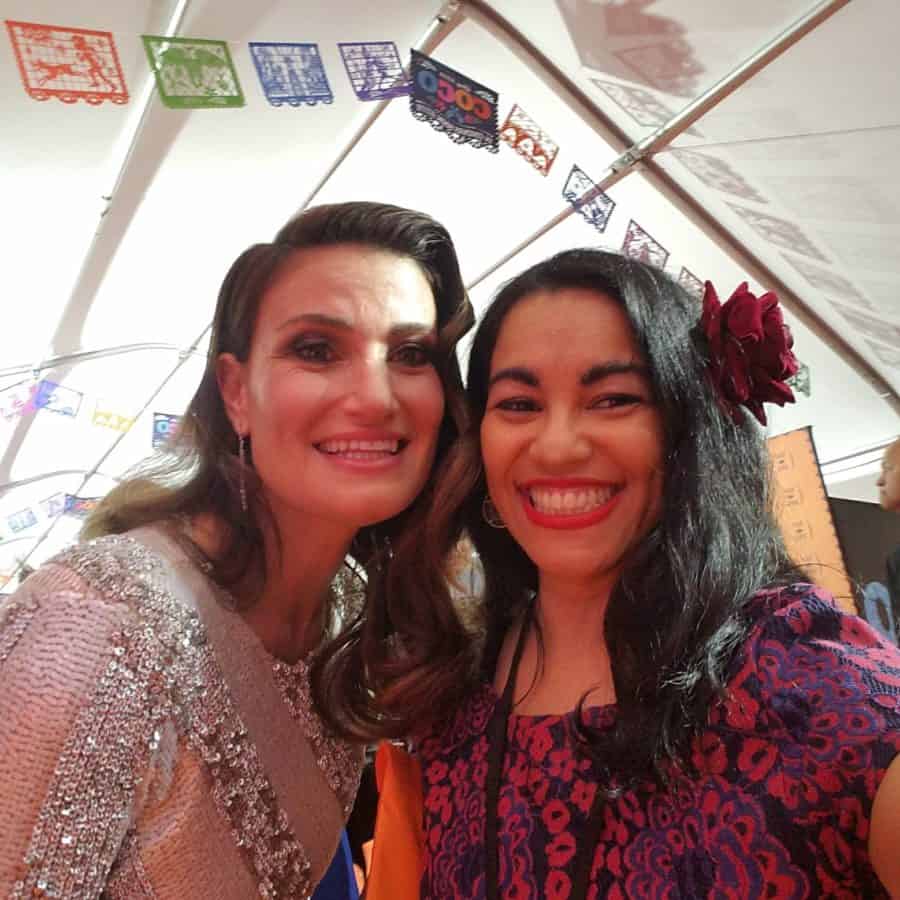 We also got an "Olaf" drawing demo with Animators Michael Franceschi and Animation Supervisor Chad Sellers, whom I had met when I interviewed the Zootopia team.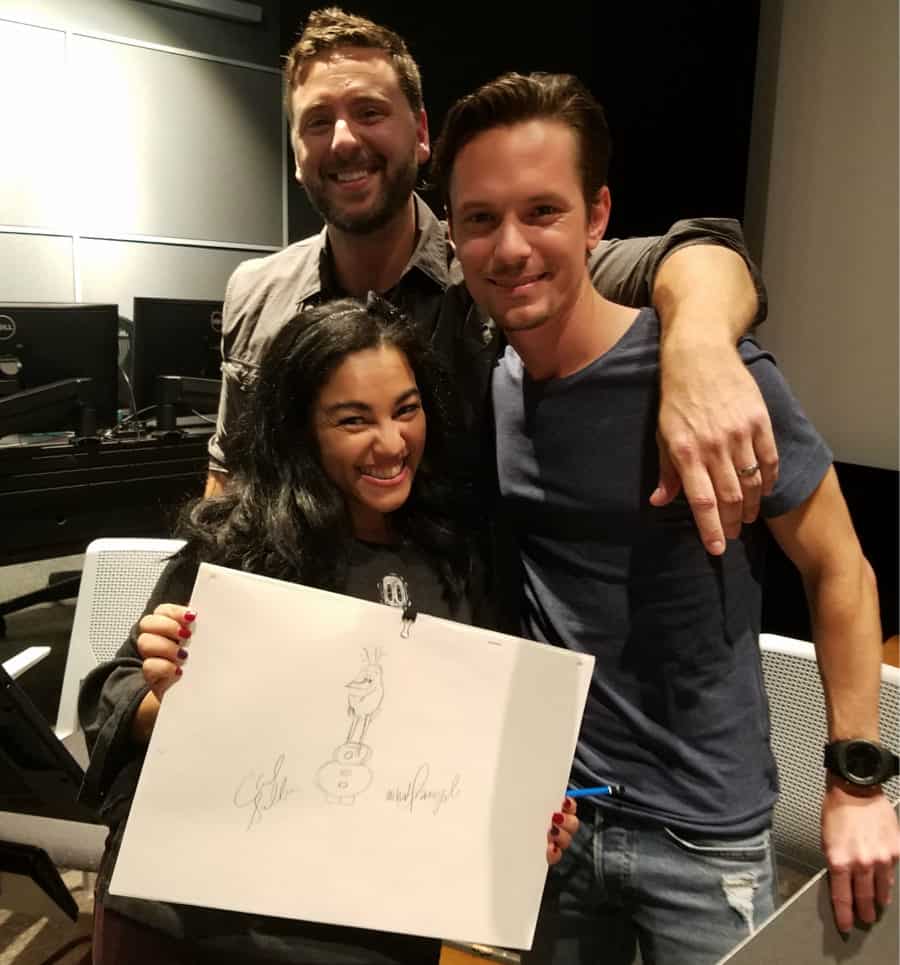 The Olaf's Frozen Adventure animators shared with us how the Olaf Sleigh scene and the "Pain to the past" scene with Anna and Elsa came together and explained the animation process from the first sketch to the final scene.
We chatted about how holiday sweaters inspired this scene and we even got scarves that were designed for media only (so these won't be sold in stores), and a candy cane to represent Olaf's new holiday nose in this Christmas special!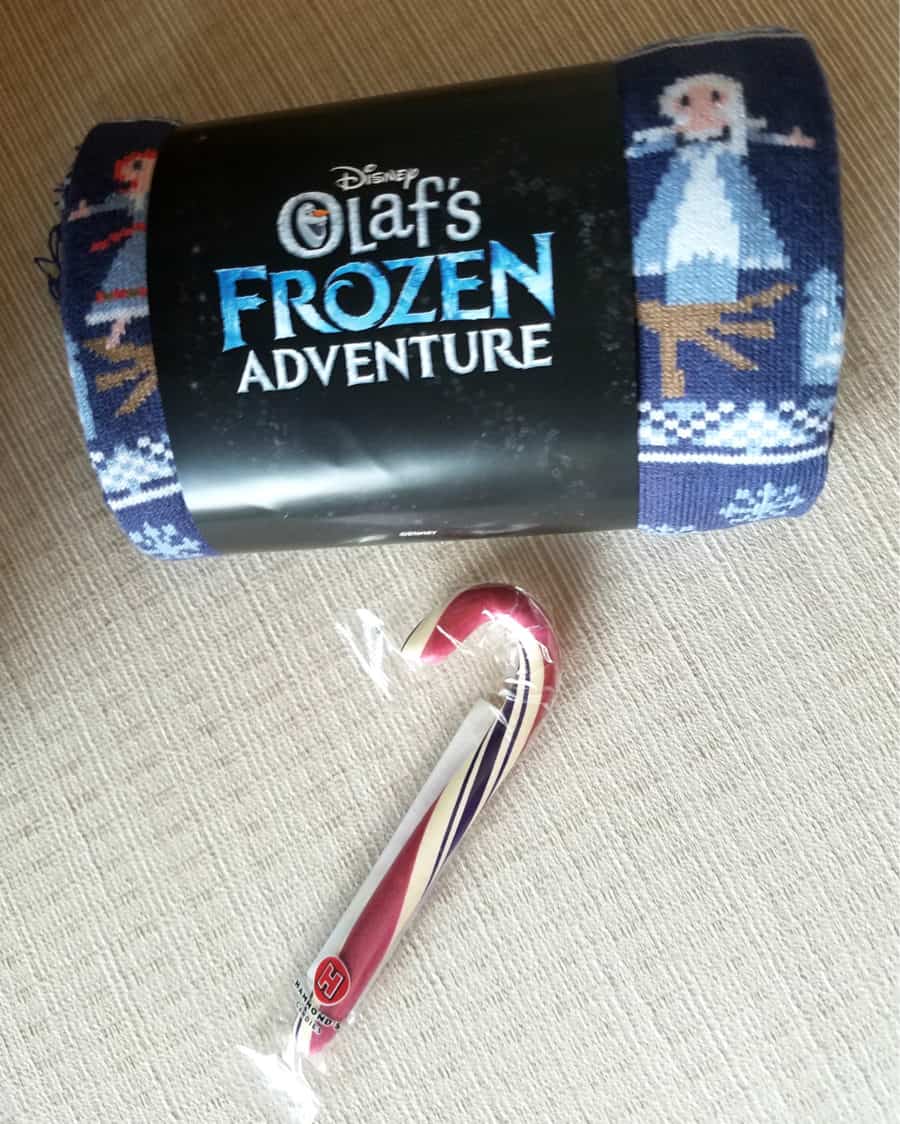 Some of the animation challenges had to do with the snow. Michael Franceschi has worked as an animator on Moana (2016), Inner Workings (2016), Zootopia (2016), Frozen Fever (2015), Frozen (2013), and Wreck-It Ralph (2012), and as animation supervisor for Big Hero 6 (2014).
Every single frame of the animation is planned, but decision are made throughout the different phases of development to make sure important moments are highlighted.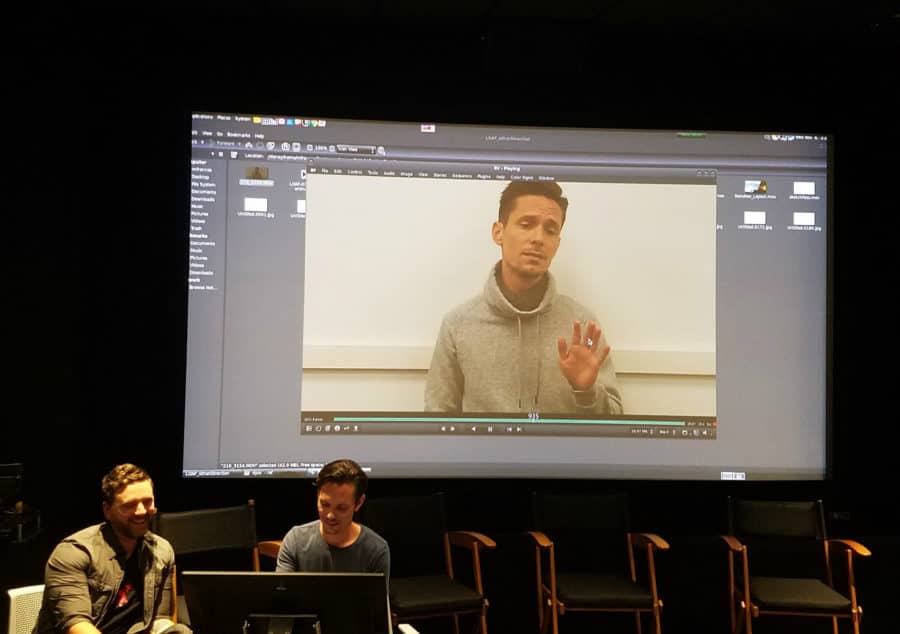 But what impressed me most as a storyteller was to learn about Chad Sellers' process to make sure he captures the emotion of his characters on the animated scene. He explained that everyone has a different process, but he likes to go alone in a room, tries to feel what the character is feeling and acts out the scenes on camera and then he makes sure the facial expressions and movement evoke the emotions he felt. It was amazing.
I'm thinking what do I look like when I'm feeling what she's feeling?

I love the whole acting aspect of it and when the actors put in the work, they have to feel things and it's draining and exhausting, but I feel like that's the only way to show the true performance there because it's not on the surface in that scene.

We're looking at her, and it's almost 500 frames…maybe 25 seconds, and she's not moving, you have to be able to look in her eyes and know what she's feeling. If I don't know what that feels like then I don't know how to make her feel that way. It helps taking classes, acting classes…

Everyone has a different process but to do it makes sense for some people to understand what we do. There is such subtlety to play in this moment… it's more of those facial details that you focus on and nothing else really matters.
Whether your storytelling is written or visual, your impact will start with a strong emotion. When you focus on what your reader or viewer will feel, you will be able connect at a deeper level. Nothing else really matters. The same is true of our role as a mother, of our relationships with others and with ourselves.
Chad Sellers worked as an animator for Moana (2016), Feast (2014), Frozen (2013), Wreck-It Ralph (2012), Tangled Ever After (2012), Prep & Landing: Naughty vs. Nice (2011), Prep & Landing Stocking Stuffer: Operation: Secret Santa (2010) and Tangled (2010) and as animation supervisor in Zootopia (2016) and Olaf's Frozen Adventure, of course!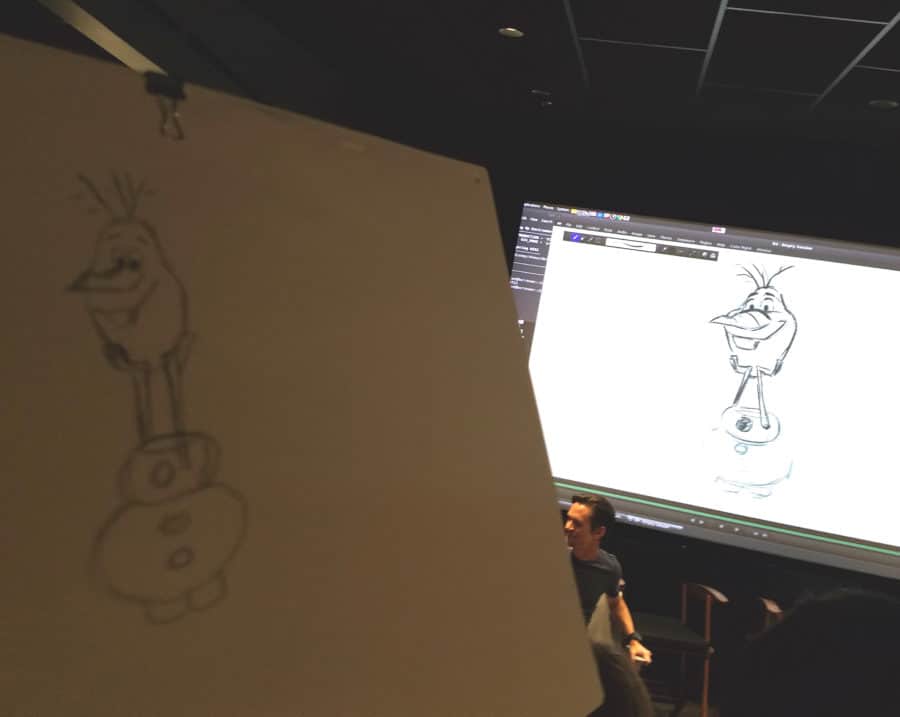 Both Chad Sellers and Michael Franceschi are working as animators on Ralph Breaks the Internet: Wreck-It Ralph 2, which is incredible (I already saw a hilarious scene at D23 Expo).
It was so amazing to learn how to draw Olaf from these two amazing men, but more importantly, to learn how much heart and passion is put behind drawing the characters we love so much! Michael Franceschi told us every artist has their own version of Olaf, so he invited us to draw along his version – and I am looking forward to hear what you think about my finished product.
What elements do you think go into powerful storytelling? For more on Olaf's Frozen Adventure, follow ABC Publicity on Twitter and Instagram and the hashtag #OlafsFrozenAdventure and don't forget to tune in!
[ela]
Group photo by Silvia Martinez | Stills courtesy of and COPYRIGHT ©2017 Disney Enterprises, Inc.