The last few weeks have been a whirlwind of CRAZINESS. Comfortable craziness. Uncomfortable craziness. Pleasurable craziness. Painful craziness. Fun craziness. Frustrating craziness. Sweet craziness. Sour craziness. PURE CRAZINESS… all the way! All I can say is: good thing I'm CRAZY. LOL
The whole concept of being a Positive Mom is knowing how to navigate life through the crazy days… that's coming from Elayna, who is directionally challenged (and talks about herself in third person). I always say: You don't drown from falling into water, you drown by staying there!"
Last night I took a pregnancy test. And it was negative. And I was disappointed. And I cried. And then I needed to move on.
Someone started talking to me about life philosophy to try and cheer me up. One thing led to another and we ended up talking about Henry David Thoreau. My eyes soul lit up as I recited his words:
"…I wished to live deliberately… and not, when I came to die, discover that I had not lived. I wanted to live deep and suck out all the marrow of life."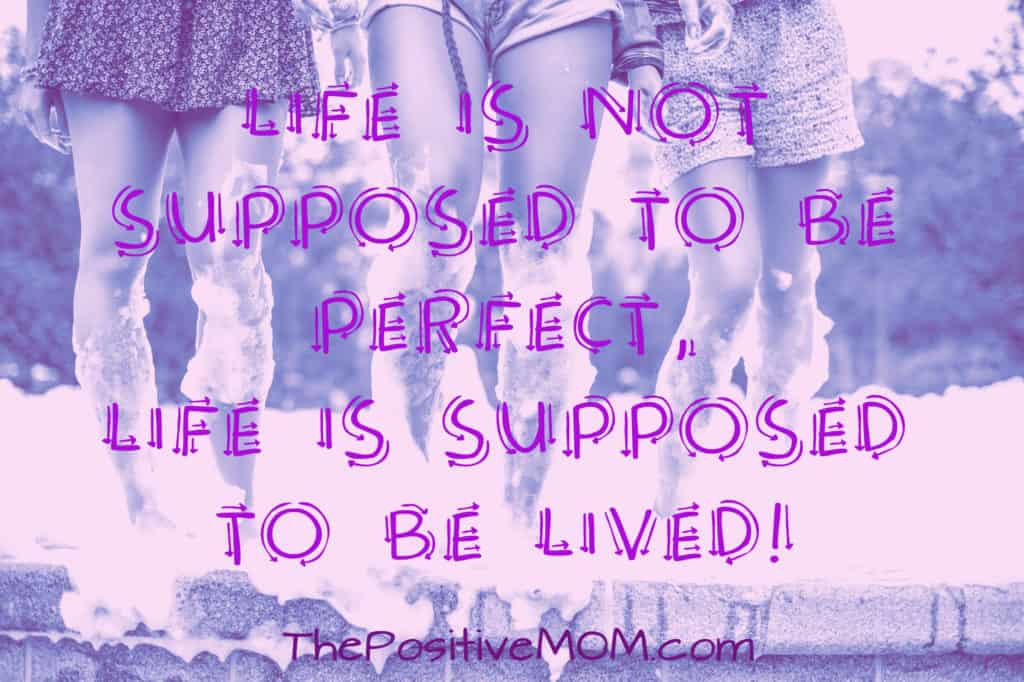 Life is hard… but the purpose of life is not perfection,it is enJOYment. The purpose of life is to live it. The purpose of life is to experience it. To dive in. To seize the day. To play full out. To embrace all its moments: the screams, the tears, the frowns, the giggles, the smiles, and the belly laughs.

Life is not supposed to be perfect; life is supposed to be lived! ~ Elayna Fernandez, The Positive MOM
I choose to SEEK JOY in my life. Sometimes the simplest yet most powerful miracles get lost with the noise, get trapped in the busyness of the everyday, get buried up in the bills and paperwork.

I choose to INVEST my life; to not waste and not spend my days wandering around. Today is all I have. Today is all YOU have… and yesterday is forever gone.
I choose to SUCK OUT ALL THE MARROW OF LIFE. I'll be more deliberate, conscious, and intentional about my 1440 minutes, so I can say I truly did live…fully… and with no regrets.
Maybe I'll be a mom again…maybe I won't. I am a mom NOW and I will and soak up in feelings of gratitude, joy, and appreciation for the blessings I already have. I'll suck out the marrow of life while I'm still living.
What do you choose to enJOY more TODAY?
[ela]