I'm a big fan of surprises. And so are you, even if you think you aren't. At least your brain is. Neuroscience tells us that surprises, whether they are perceived as positive or negative, are an essential element to live a full, engaged, and happy life.
Surprise works on the dopamine system in our brains, inspiring focus and creativity. Our neural reward pathways (the "pleasure centers in the brain") respond more strongly when exposed to the unexpected, uncertain, and unanticipated. In layman's terms, it's more exciting to experience an unexpected reward than an expected one.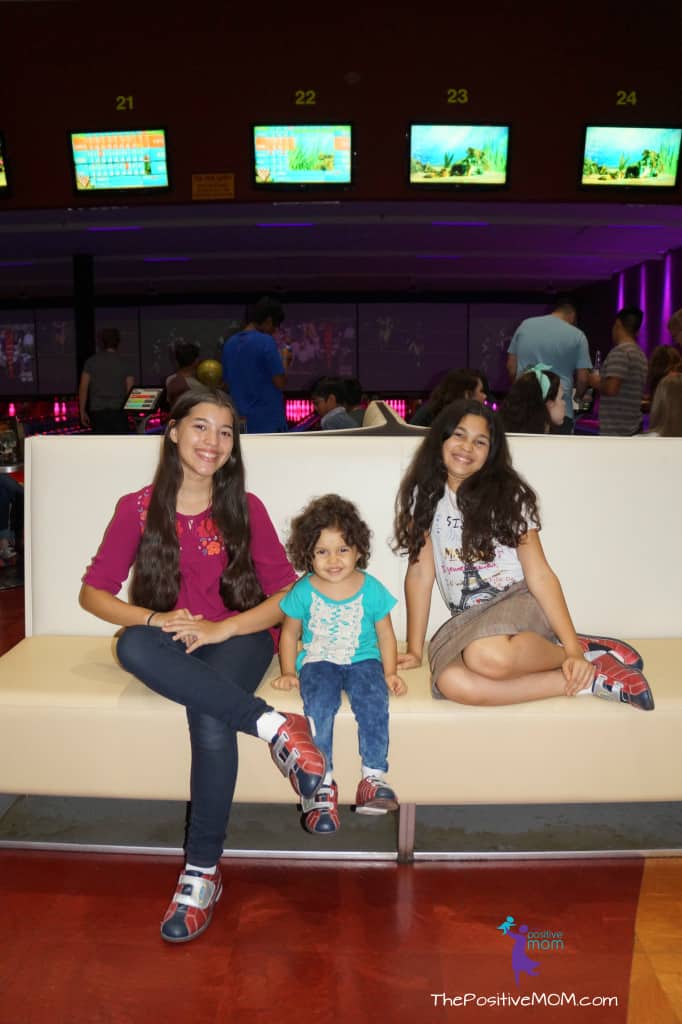 These scientific discoveries explain why my daughters think I'm the best mom ever whenever I surprise them – even if with the tiniest thing or the seemingly most insignificant of life events. I get now that it's not what I do, but how I do it. And isn't that true of pretty much everything?
[tweet "In motherhood, it's not about what we do, but how we do it. #elaynaquotes #motivationformoms"]
I can't remember the first time I surprised my daughters, but I know it made quite an impression. Their wide-eyed expression and the bonus hugs and kisses inspired me to do it again, and again, and again.
I take every opportunity I can to surprise my kids. And maybe you are thinking a surprise has to happen on a birthday or major holiday, you need to travel out of town (or out of country) or spend a small fortune to see your kids excited or feel they are genuinely grateful, but that's simply not the case.
A fun surprise can come in all kind of sizes, distances, and budgets. Surprises can be easy, affordable, and fun, all at the same time!
When you surprise your kids, you can make their day! And as they squeal with joy, you are creating wonder in their world and foster a stronger connection with them. And of course, the "best mom in the world" comments don't get old.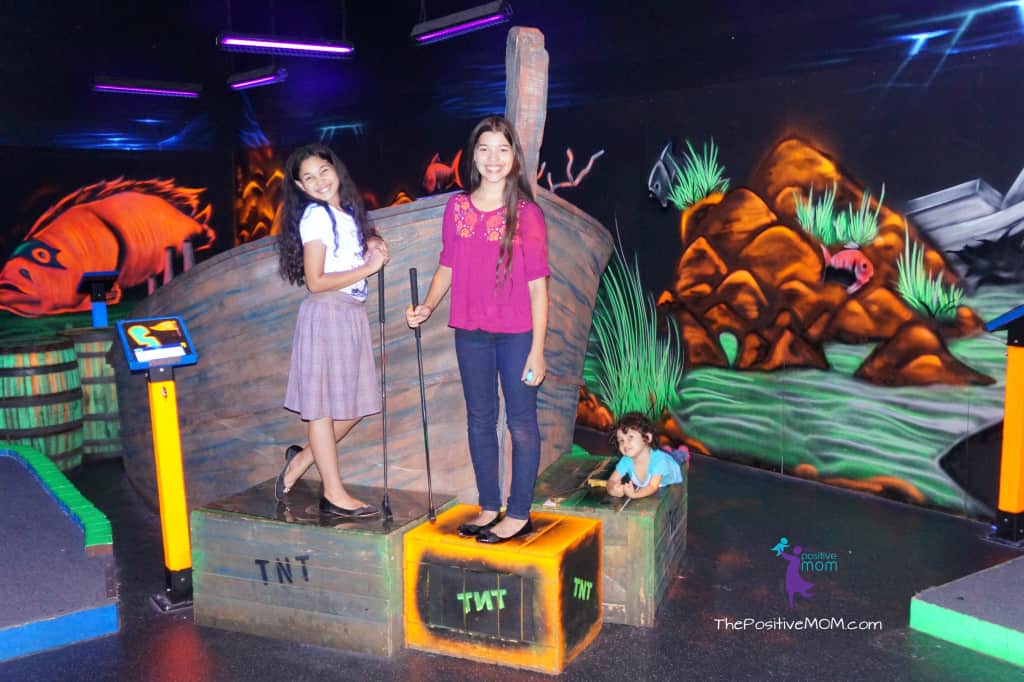 Take for instance this Labor Day Weekend. It had been a chaotic week because we decided to prepare for the new homeschool year by de-cluttering our home, so everything was upside down. I thought, what a great time to escape for a bit and enjoy an EPIC weekend of fun!
My old perfectionist self would never approve of such behavior, but sometimes we must have courage to become a spontaneous mom and delight our children with fun surprises.
So, we got in the car and they had no idea where we were going or the memories we were about to create!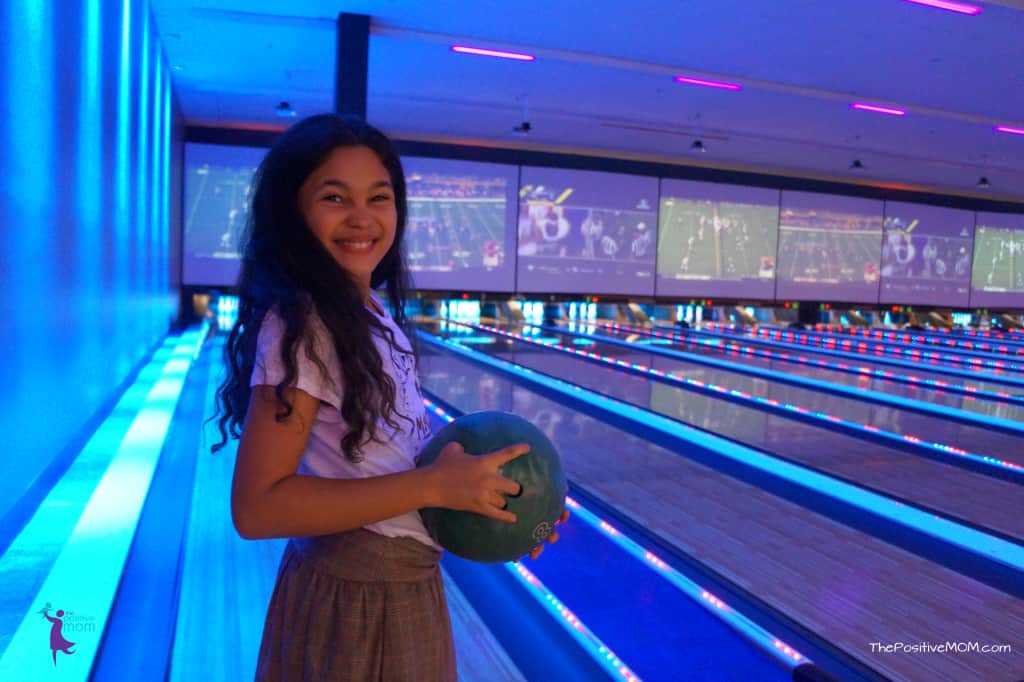 We arrived at Main Event Entertainment, just a few minutes from home, and they couldn't believe it. You probably have a Main Event near you, since they have 27 neighborhood centers in Texas, Arizona, Georgia, Illinois, Kentucky, Missouri, Ohio, Oklahoma, New Mexico, and Tennessee.
Main Event is an amazing place for families and groups to let their fun out together by combining Eat – Bowl – Play under one roof. All activities my daughters love, and if you have children 6 to 18, you know what I mean. Although my Little Pige, at only 3, was very much into the fun… and the eating.
I was happy to see that among their vast menu, the pizza café, La Bella's Pizza, also offers handcrafted veggie pizzas and they can make it without cheese and extra sauce, which is a vegan hack we love. I think what my toddler's most favorite thing on the grill menu was chips, salsa, and guacamole.
The fruit smoothies were amazing. Picture this: strawberry, guava, and mango juice. Mmmm. Delicious.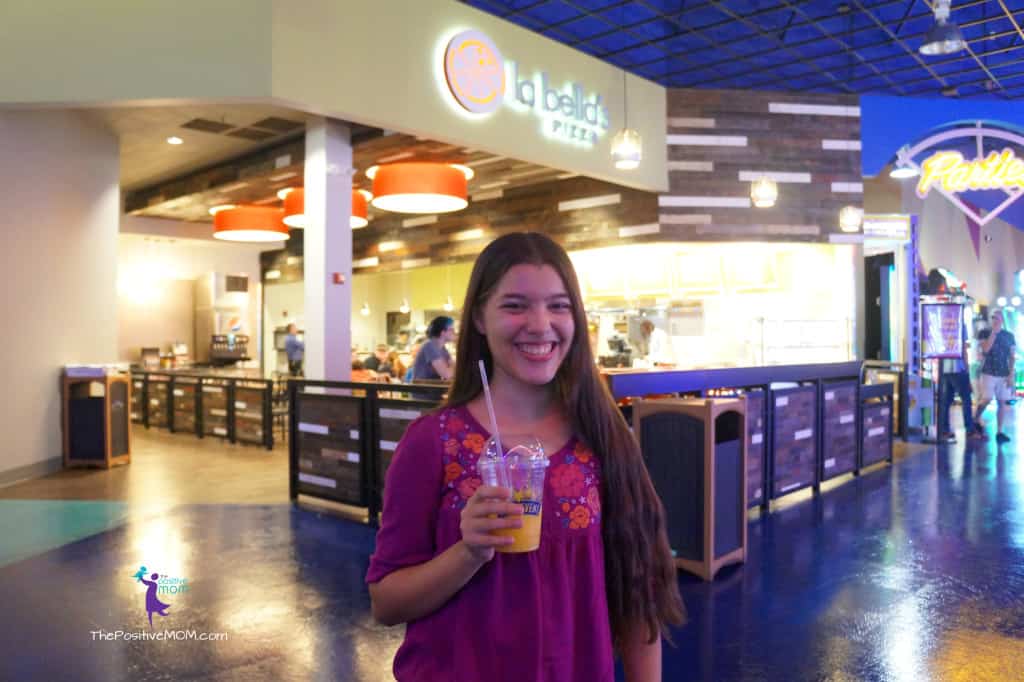 Elisha was caught off-guard when she saw the mini-golf area. She's been wanting to go, so she felt really special and really enjoyed it. Turns out she was really good at it, too. Didn't get it from me. LOL
We also went bowling and had a blast in the lanes, and relaxed in the lounge areas.
And now that you know the neuroscience of surprise, you'll understand why the multi-level laser tag was the real treat – the main event (hehe). It was the first time the girls ever played and they didn't know we would be doing it that night. That's probably why they say "save the best for last."
At Main Event you can also enjoy billiards, gravity ropes, bocce ball, karaoke, and choose from a games gallery with over 100 virtual and interactive games for players of all ages and skill levels. Main Event offers full-service catering and private rooms for special events (like birthday parties or a "just because" celebration).
I encourage you to check out what activities are available at your nearest location and surprise your kids with some Main Event FREE fun on October 10 for national Head for Fun day. Your kids will be surprised to learn about fun holiday, too!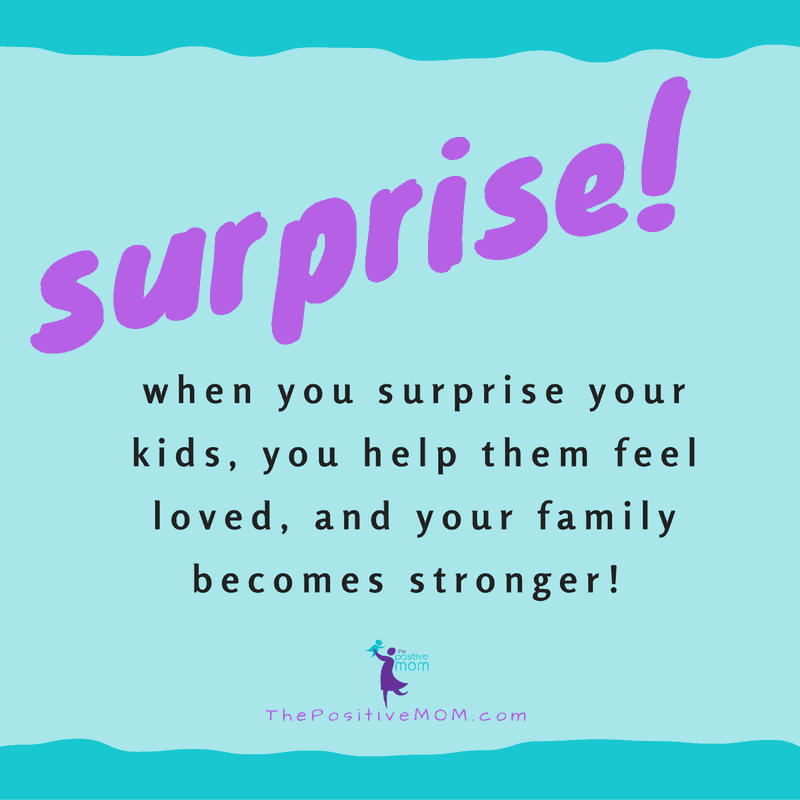 Whether it's cake for breakfast, ice cream for dinner, a late night movie, a sweet note, or a fun outing to play games as a family, when you surprise your kids, your family becomes happier, and stronger!
3 Ways To Surprise Your Kids Without It Going Wrong
If you haven't used the element of surprise a lot yet and feel like things could go wrong, here are some tips that can help your children receive the surprise favorably:
Try to not be misleading about where you are going, what you are doing together, or who's coming over, or what they will get. We want to create surprise, not disappointment.
If your child tends to get overwhelmed at big events or often feels impatient about the future, you can space out different clues or create a countdown calendar to create positive anticipation and assure excitement the day of the surprise.
If your child is very organized, you can involve them in planning as much as you can without giving away the surprise. It will take some responsibility off your plate and it will give them a sense of ownership, and ease any possible anxiety.
What are fun ways you surprise your kids? Surprising your kids can put a smile on their face, because they will feel loved and important – and that will make YOU smile! Share with us!
Visit the Main Event website for more info and offers, and be sure to follow Main Event Entertainment on Twitter, Facebook, and Instagram, and follow along using #EatBowlPlay and #HeadForFun.
[ela]