One of my favorite Dr. Seuss quotes reads:
"Be who you are and say what you feel, because those who mind don't matter and those who matter don't mind."
Very motivational, don't you think? Yet, it's not that black and white.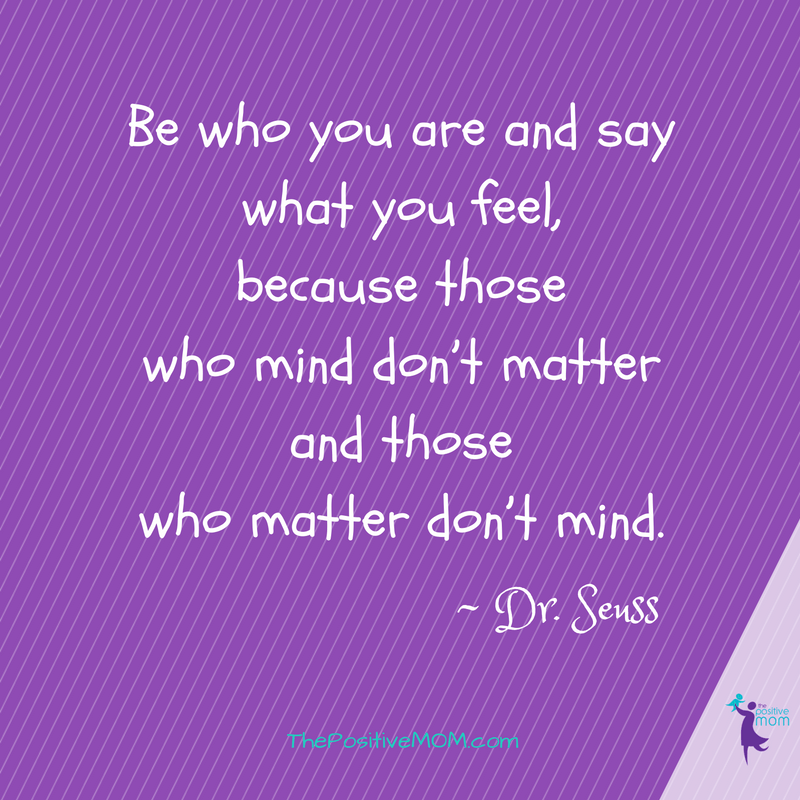 I've been thinking about this a lot the past month, after having the really cool experience of touring the set of The Real O'neals, a popular ABC TV Tuesday night comedy.
David Windsor, creator and executive producer of the The Real O'neals led the behind the scenes adventure, as he taught us about what it takes to film the show. It takes 5 days and 125 people to film the show!
As you can see from the pictures I took, they had already transformed The O'neals home into a Christmas Wonderland to film the Holiday episodes. It took them only 24 hours and plenty of bags and rolls of "snow" to create the perfect white Christmas. I am certainly not that fast in my Christmas decorating, and the result is definitely less than perfect.
Even though they weren't filming while we toured the set, actors Matt Shively and Bebe Wood joined in the fun – and they were inseparable. They were also really friendly and love selfies!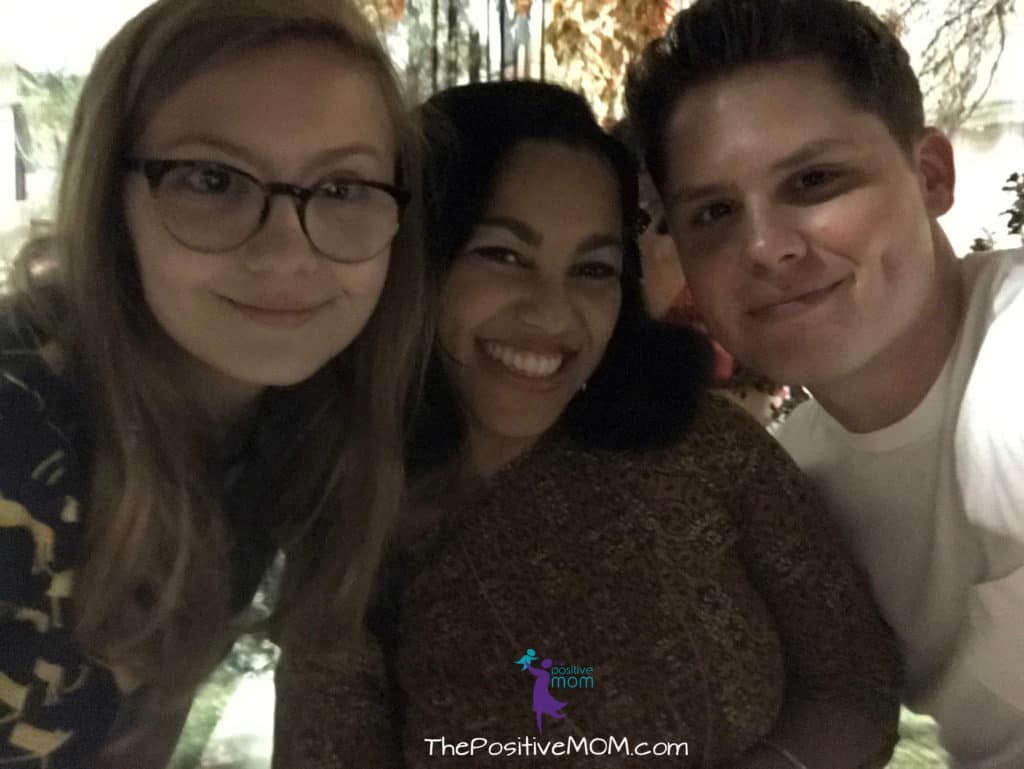 I was also able to screen the second Season Premiere episode, which aired October 11, on National Coming Out Day. I didn't know there was such a day – did you?
I really loved the message that everyone must embrace their own journey of coming out. It's so hard to let your real self come out, whether that has to do with your sexuality or not, but it makes me sad to know many people don't feel safe to express themselves to their own family.
Sometimes the people who matter do mind. The Real O'Neals is about a conservative family, in which each character comes out of their own proverbial closet in Season 1.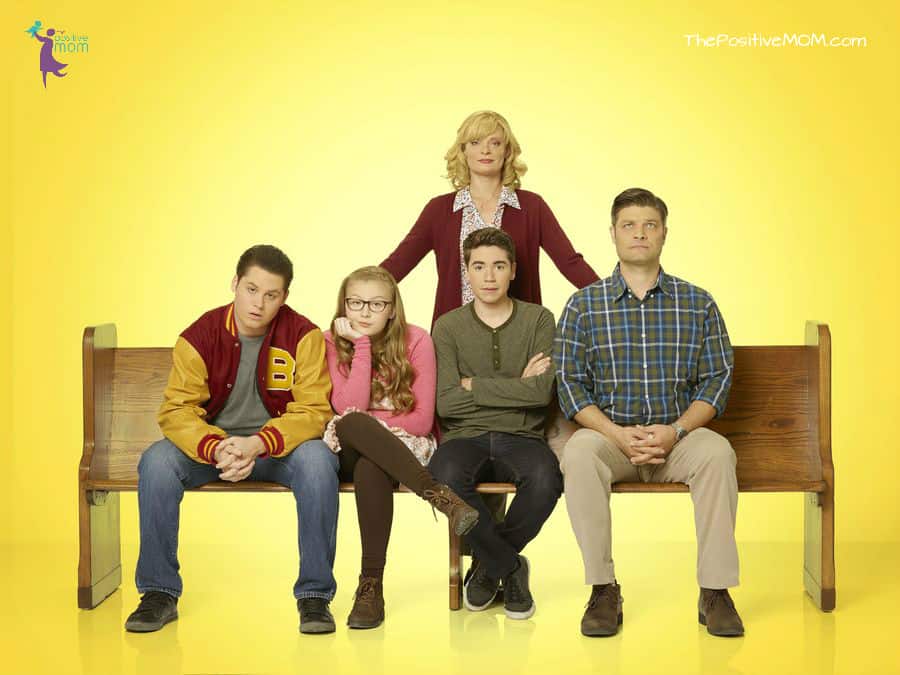 Though I'm still figuring out who I am, as I have invested time, energy, and money into self-awareness, I've come out of many closets in an effort to dare to live fully and give myself permission to be authentic, while understanding why the closet can be the safest place, at times.
I was 19 when I introduced the family to "my girlfriend," and how shocking those news can be. It was a relatively short period in my life, and yet, the judgmental looks and comments are still embedded in my memory and my heart.
Though these days I am target of the opposite assumptions (because like The Real O'Neals I am part of a conservative church), I am grateful to have a first hand experience, even if a glimpse, of how much it hurts to long for acceptance, approval, and embrace you will never have.
I am striving to raise my daughters to be real Christians and love everyone without labels. You know what they say: "Be careful who you hate, it could be someone you love."
I feel blessed to be able to share my experiences with my daughters and know they love me and accept me, and that they can extend that embrace to anyone around us.
I remember when they were in private school and came home saying "I don't like Justin Bieber because he's gay!" and I wanted to die. They didn't know who Justin Bieber was. Or what gay meant. I decided to have a conversation and help them unlearn other's judgment.
I wasn't yet ready to disclose the tragic circumstances surrounding my "same sex relationship," so I decided to use my brother as an example. He's one of the most important people in my life and they've always known how much I love and admire him. You may think I was crazy to out my brother like that, but it was actually such a beautiful moment that I'll never forget.
While you may not be or have been gay, maybe there is a way in which you are hiding or feeding a false sense of self for the sake of the image of being perfect. Maybe you feel it's not yet safe to talk about your past, to tell your real truth, or to be who you truly are in some way.
I encourage you to give yourself permission to discover who you are and to embrace it. Whether you do it gradually or abruptly, publicly or privately, it is up to you, and it is your own journey to lead. Honor yourself, wherever you may be on that path, without self-shame, and practicing self-compassion.
I admit sharing this story is out of my comfort zone, because even though I was openly lesbian at that time in my life, this is something I haven't been really open about with many people afterward. My daughters are going to be so proud when they find out I came out to you, loves!
In season 2 of The Real O'neals, "The O'Neal family continues its journey of self-discovery and growth, resulting from Kenny coming out and his parents, Eileen and Pat, getting divorced. After finally coming out, Kenny will discover that life outside the closet isn't that easy. Luckily for him, his older brother, Jimmy, will always be there to offer his often-misguided advice. And finally, there's Shannon, the youngest O'Neal, whose unique views on life make her wise beyond her years.

Eileen and Pat will continue to deal with starting their separate lives while still living under the same roof. Through it all, Aunt Jodi will be there offering her unusual brand of support, as the O'Neals continue to explore new relationships, friendships and acceptance of one another in the next, messier chapter of their lives".
ABC's 'The Real O'Neals' stars Matt Shively as Jimmy, Bebe Wood as Shannon, Martha Plimpton as Eileen, Noah Galvin as Kenny and Jay R. Ferguson as Pat.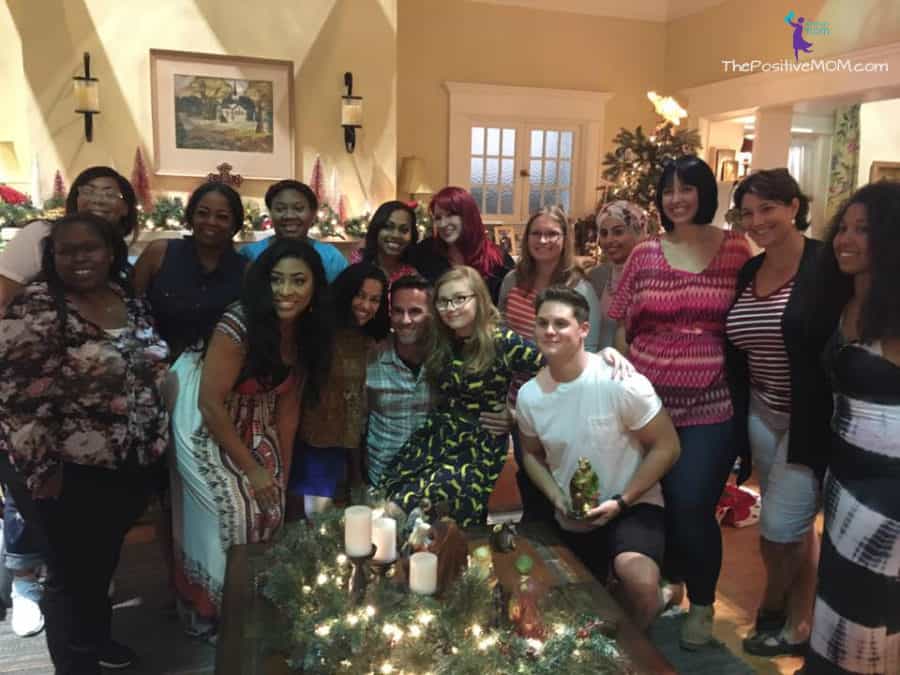 Tonight's ABC Tuesday Night comedy line up starts with The Middle, which airs from 8-8/30 ET, followed by American Housewife at 8:30/7:30C (my favorite episode is airing tonight, mommies!) Then, you'll enjoy Fresh Off the Boat at 9:00/8:00C, and The Real O'Neals at 9:30/8:30C, showcasing episode 203, which is centered on the Halloween celebration.
And be sure to check out all the posts I wrote about the #QueenOfKatweEvent press trip: I walked the Hollywood Red Carpet, interviewed the Queen Of Katwe cast, filmmakers, and the real life inspirations, too! I also screened the season premiere episode for Once Upon a Time, visited the set of The Middle and met the cast of American Housewife while they were filming on location!
For more information on "The Real O'neals," visit abc.com/TheRealOneals and make sure you follow on Facebook, Twitter, and Instagram and follow along online using #TheRealOneals and #ABCTVEvent while watching live tonight.
Do you need to let the real you come out? Give yourself permission to share a story or experience in which you were hiding your authentic self in any area of your life – only if you feel you need to!  I want to learn from you, querida!

© Elayna Fernández ~ The Positive MOM