Christmas can feel too commercial, and I feel it is because, as humans, we tend to pick a side and stick to it. We either focus only in the reason for the season or we only focus on the presents under the tree. I think we can find a balanced middle.
The gift-giving traditions started because Los Reyes Magos (the Three Wise Men) brought purposeful presents to honor Jesus. Receiving gifts is considered a "love language" because gifts are given as a way to show appreciation, celebration, and affection.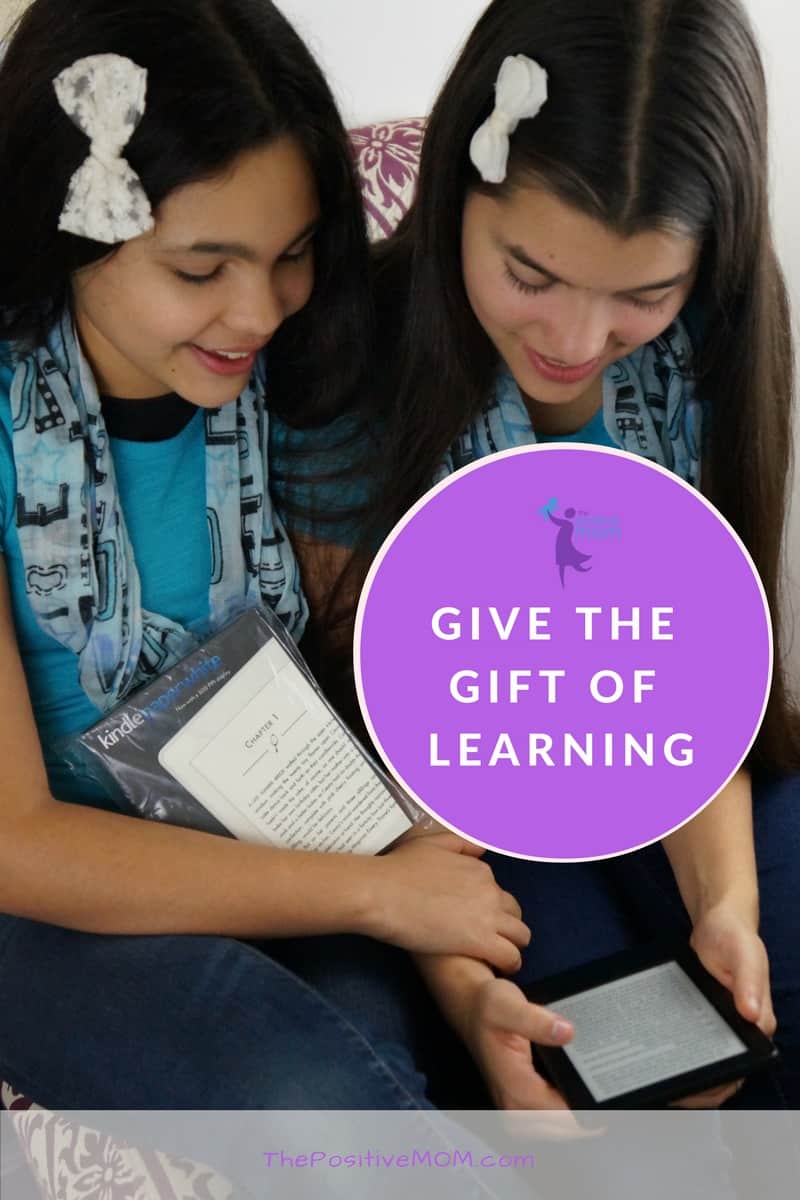 Giving presents on Christmas day can be such a joyous experience, but I admit it can become a nightmare when children become entitled or indulgent in their expectations.
In my home, I make Christmas all about service and giving back to others. We don't really have Christmas presents under the tree. I have wrapped boxes with the words: Family, Joy, Hope, Earth, Laughter, Peace, and Forgiveness handwritten in them. I want to remember and remind my kids of the gifts we most cherish in our lives.
I do give my daughters presents, whether Christmas or any time of the year, not because they were naughty or nice, but because I want them to know I am thinking of them and I like to invest in them, because they are important to me. I reinforce this concept in many other ways that include quality time, words of appreciation, acts of service, and physical touch.
If like the Reyes Magos, you want to give the most thoughtful gift to your family members, I recommend experiences and learning opportunities, rather than things.
Because I consider myself a lifelong student and I seek to learn with everything I do and everything I experience, I believe that a generous Christmas present for a child, for a loved one, is the gift of learning.
And technology makes learning easier and more fun! Our digital age offers so many new gadgets that can be order with a simple click and can provide powerful learning and reading opportunities for everyone, and encourage reading, learning and making everyday tasks simpler.
Amazon is a great place to knock out your Christmas list items in a creative and effective way! Black Friday deals run through December 22nd!
If you need help with recognizing which are the hottest multipurpose and budget-friendly electronics, check out some of my favorite Amazon devices:
These Amazon devices are the go-to holiday gifts for US Hispanic customers! There are over 185,000 Spanish language eBooks available in Tienda Kindle. And these make great gifts for people of all ages.
My daughters are excited about their new Kindle Paperwhite e-reader. Kindle Paperwhite is the most popular and best-selling Kindle. It makes for a perfect gift this holiday season because of its high-resolution 300 ppi display, adjustable front light, and no screen glare, even in bright sunlight. With unsurpassed resolution, the display delivers laser-quality text, making it easy to read comfortably at any font size, including at smaller fonts so you can fit more words on each page. All Kindle e-readers hold thousands of books, have battery life measured in weeks not hours and are lightweight and easy to read on for hours. Available in black and white.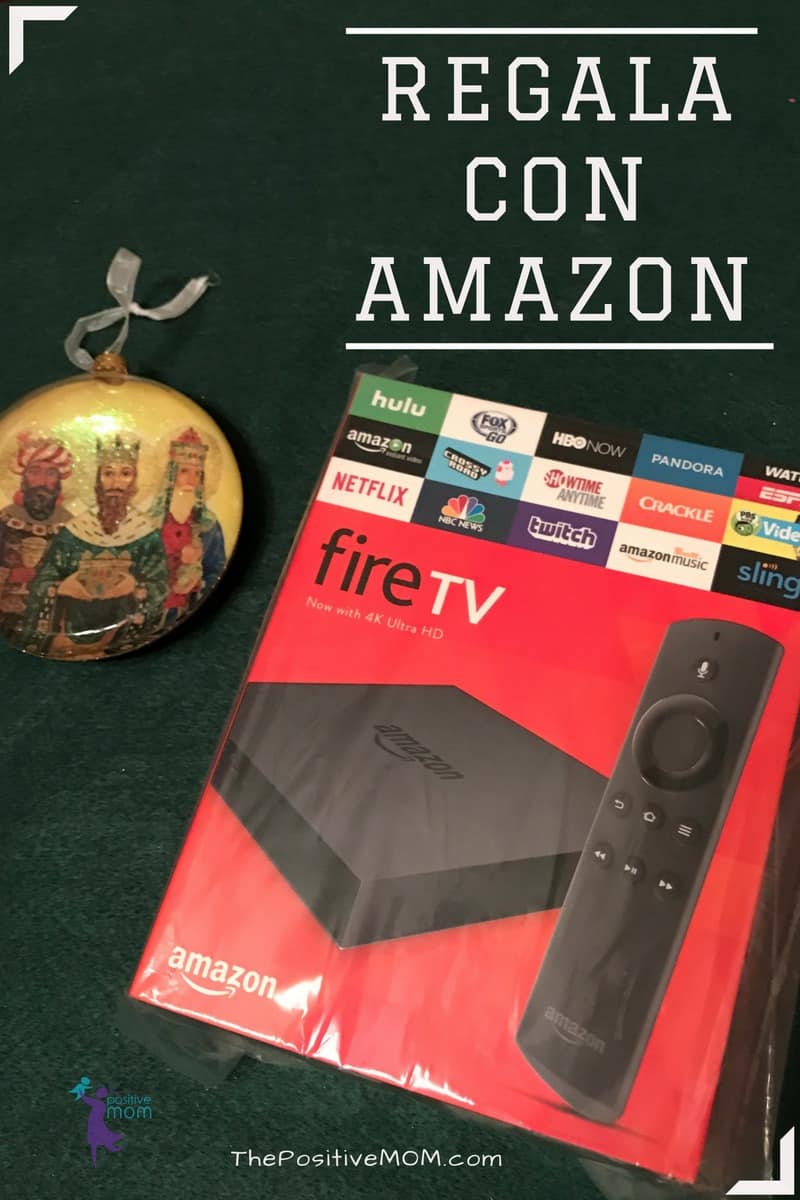 My husband is excited about the Amazon Fire TV because we don't subscribe to cable and we often just stream what we choose to watch. I'm excited to try it also! Fire TV lets you enjoy more than 300,000 movies and TV episodes and supports 4K Ultra HD for true-to-life picture quality. With instant access to Netflix, Amazon Video, HBO NOW, Hulu and more, you're sure to find something you love. Fire TV also offers more than 1,400 games – the most games of any other streaming media player.
There are so many gift guides out there and endless options to choose from when it comes to gifts, but I really do love giving gifts that we can all enjoy and we can all learn from, way beyond Christmas.
I am excited at the idea that we will create many meaningful memories reading together, taking turns reading aloud, listening, and discussing what we read. These moments are so pleasant, educational, and simply unforgettable, and these skills are so valuable!
One of the most sacred rituals of our day is family Scripture study. It's a time filled with teaching and learning moments, in which we form and strengthen our character as individuals and as a family.
Studies show that reading as a family offers an optimal opportunity for bonding, and when you make reading a daily family habit, that bond will be everlasting. In the winter time, you can make it extra special by reading next to the fireplace, and even serve some homemade hot chocolate!
At Christmas, we love watching classic and modern Christmas movies! One of my goals this Christmas is to stay awake for movies. I have been passing out pretty much at every movie we watch at nighttime. We usually share what we learned about each movie and show we watch, too, and reflect on how it relates to our lives or the lives of those we've known.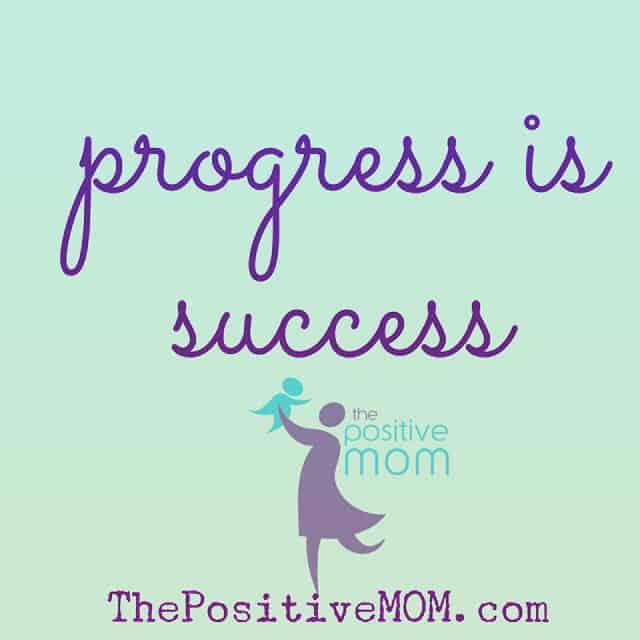 Learning is a gift because it is one of the main purposes we are on Earth. Our life is the sum of all the experiences we live moment by moment each day. When we learn, we progress, and progress is success.
Would you be open to giving the gift of learning this Christmas? Share your favorite Amazon product from the gift-guide above and how your family would use it to learn! Hugsies, love!
[ela]