We're marvel moms and marvelous moms and we like to remind our children just how powerful they are, and whether that power was a gift they brought with them or one they developed using their intelligence and effort, they can use this power for good and to make the world a better place.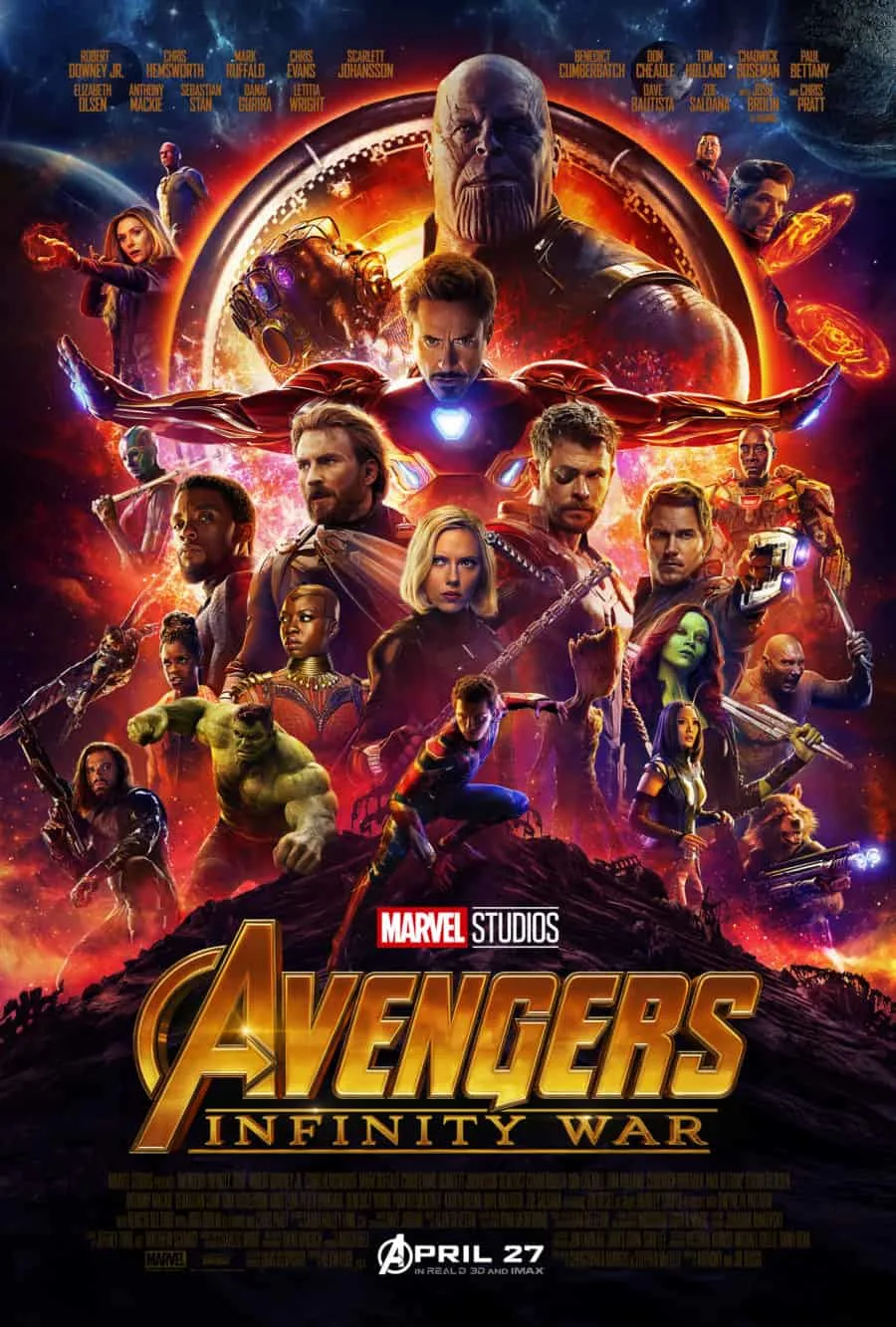 MARVEL'S AVENGERS: INFINITY WAR has blown our minds and broken our hearts! Iron Man, Thor, the Hulk and the rest of the Avengers unite to battle their most powerful enemy yet — the evil Thanos. On a mission to collect all six Infinity Stones, Thanos plans to use the artifacts to inflict his twisted will on reality. The fate of the planet and existence itself has never been more uncertain as everything the Avengers have fought for has led up to this moment.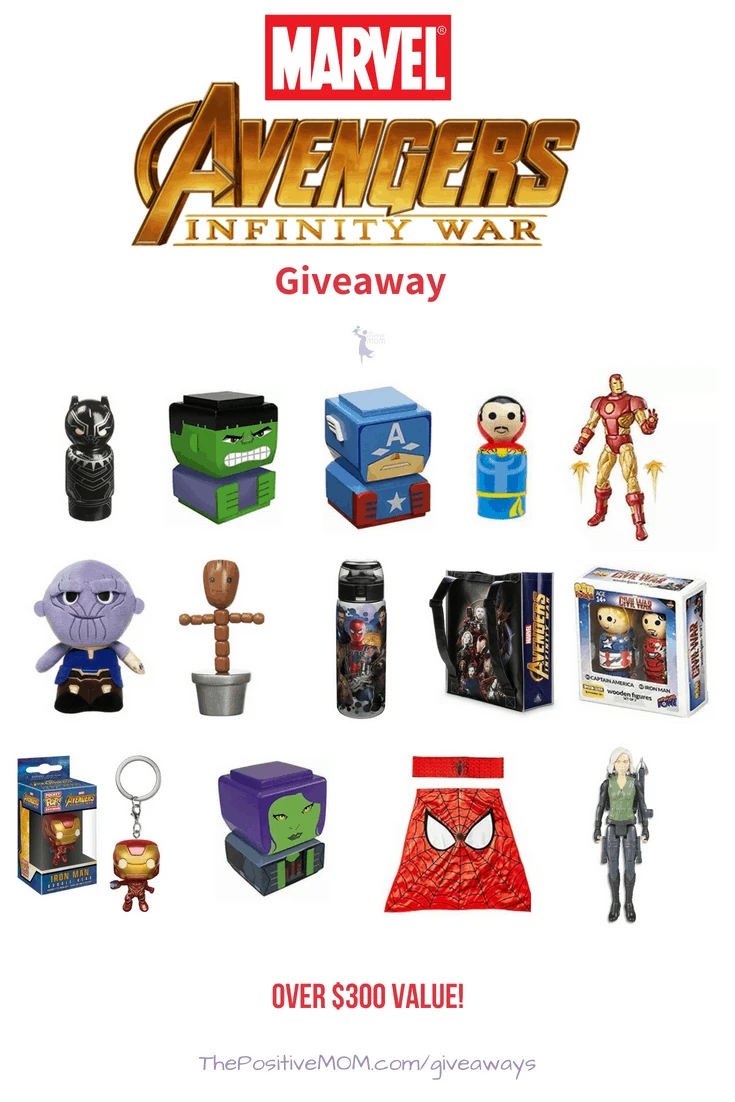 In honor of MARVEL'S AVENGERS: INFINITY WAR's record-breaking success, I decided to host this giveaway and to bring along some other amazing Disney Bloggers to give you a chance to win an AVENGERS: INFINITY WAR Gift Pack—an over $300 value! No purchase necessary!
One (1) WINNER in U.S. or Canada will receive an AVENGERS: INFINITY WAR gift pack, with new collectibles and toys inspired by our favorite Marvel / Disney heroes.
I had the opportunity to attend the AVENGERS: INFINITY WAR premiere in Hollywood and visit the Marvel offices at Walt Disney Studios, where I interviewed Victoria Alonso, one of the Excecutive Producers for AVENGERS: INFINITY WAR and most of the movies in the Marvel Cinematic Universe!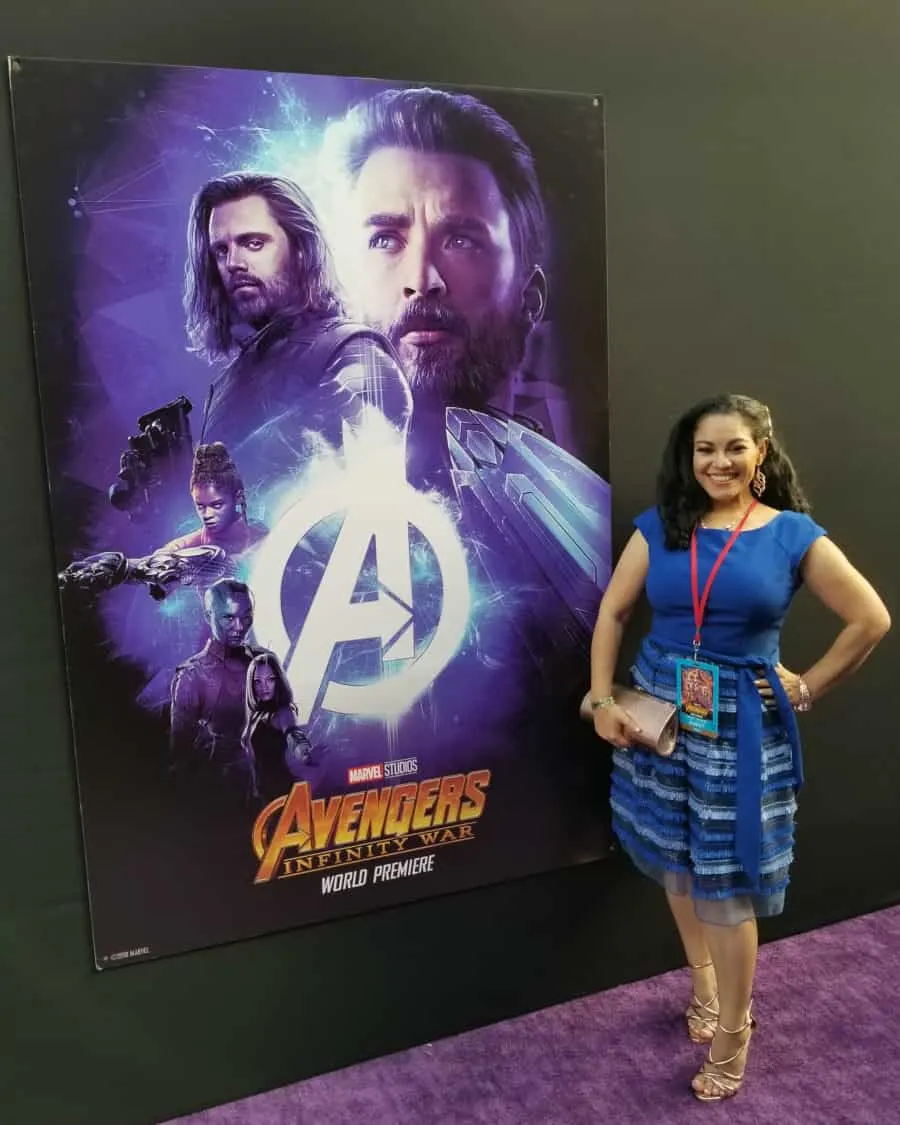 Besides mingling with the cast and crew of AVENGERS: INFINITY WAR at the premiere after party, other top MARVEL moments for me have been to meet Disney Legend Stan Lee at D23 Expo and to meet Vision (Paul Bettany) at the SOLO: A STAR WARS STORY Hollywood Premiere for his role as Dryden Vos.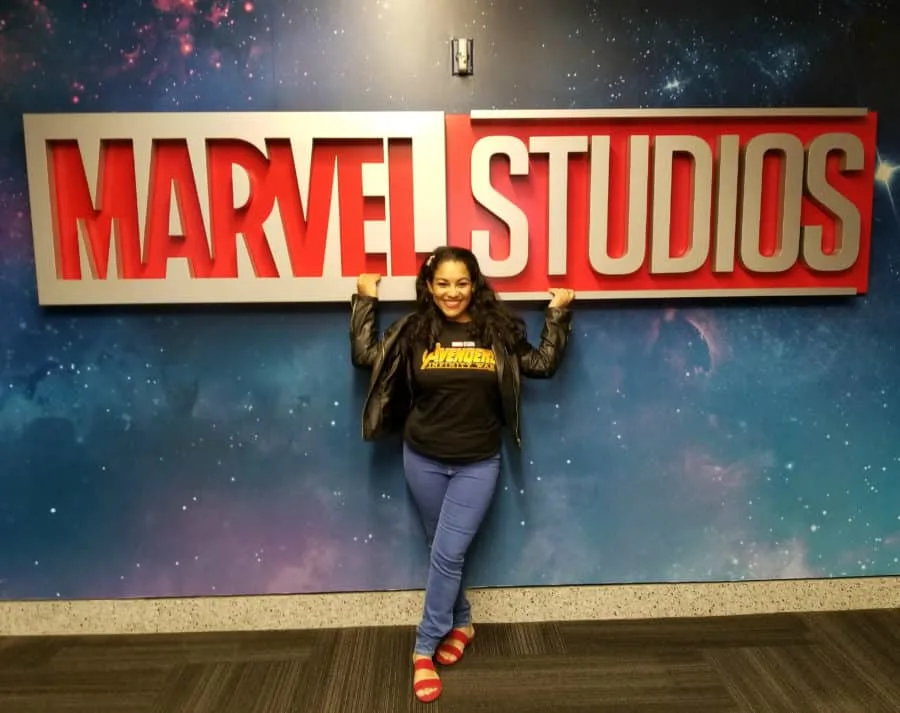 So whether you are a MARVEL FAN like I am or have one in your life, you will love The AVENGERS gift pack and MARVEL COLLECTIBLES this giveaway includes:
Hasbro 6" figure (Iron Man)
Just Play Plush (Thanos)
Avengers: Infinity War Finger Puppet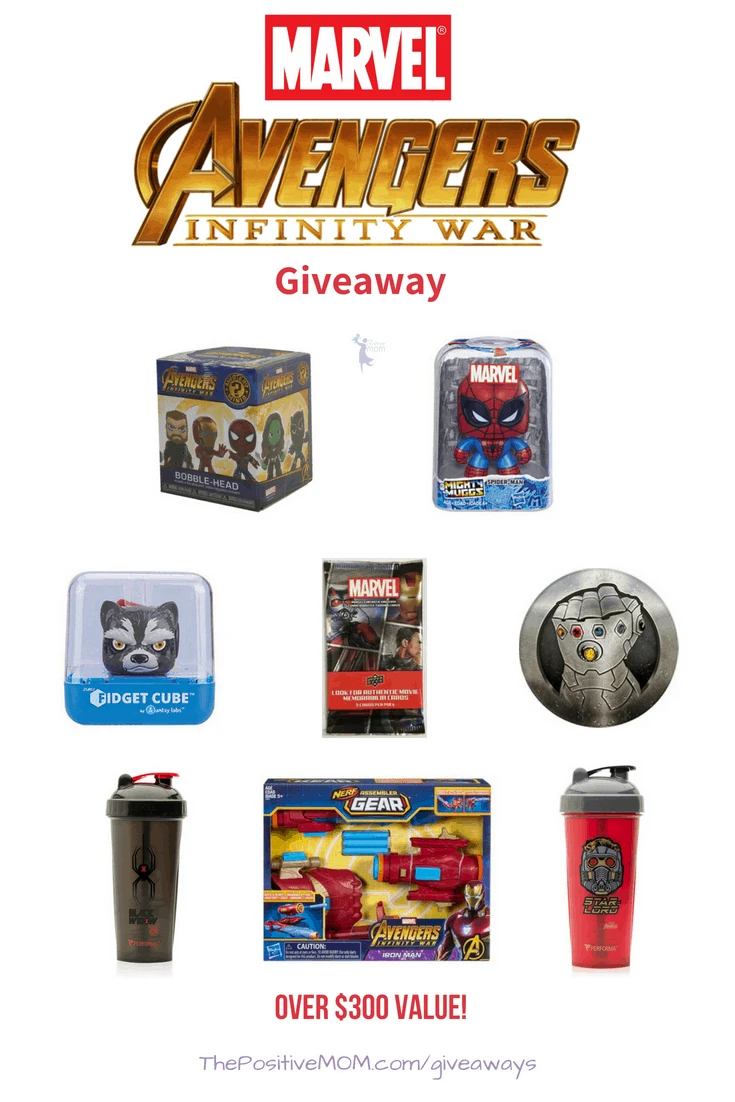 That's one generous giveaway mailed to your front door! So exciting!!!
Which of these AVENGERS: INFINITY WAR collectibles is your favorite? So excited you have a chance to win! You can see close up photos and the whole list of AVENGERS: INFINITY WAR merchandise HERE.
Remember! This giveaway is hosted by: The Positive MOM and Disney Mom Guide
Co-hosts: The Jedi Father, Pretty in Baby Food, Dangerous Cupcake Lifestyle, Mom Start, Teacups and Fairytales, Picturing Disney, Little Gray Thread, Mama's Mission, Two Married Geeks, WhollyART, Green Monorail, The Autism Diva, Raising Three Savvy Ladies, Que Means What, 2 Dorks in Love, Candy Polooza, Classy Mommy, Ottawa Mommy Club, A Savings WOW, Comic Con Family, Cool Mom Cool Tips, Jay's Sweet N Sour Life, and My Mommy Style.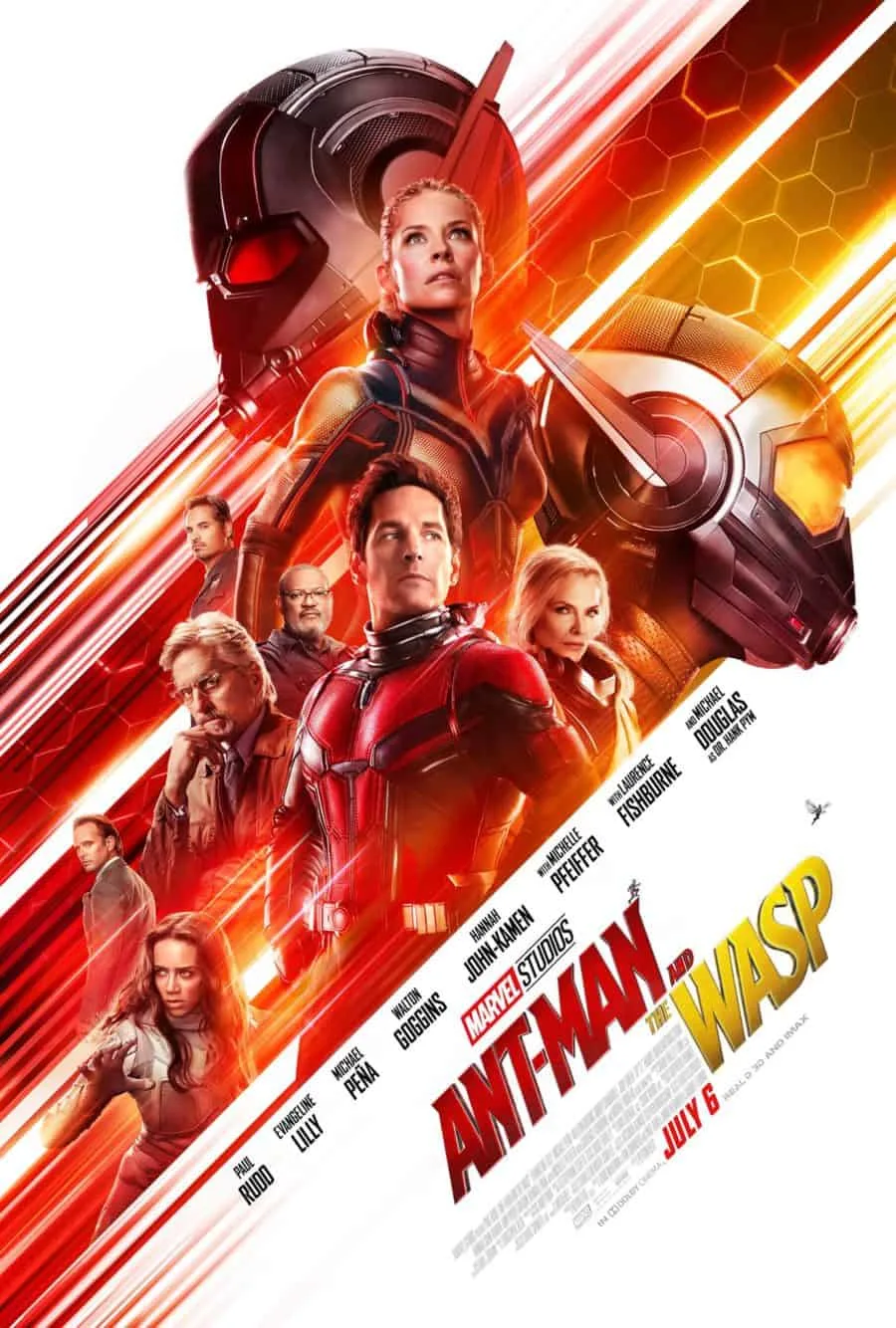 ENTER NOW for your chance to win this gigantic AVENGERS: INFINITY WAR gift pack with AVENGERS: INFINITY WAR Collectibles! Giveaway runs til July 6th, 2018, the day Ant-Man and The Wasp comes out!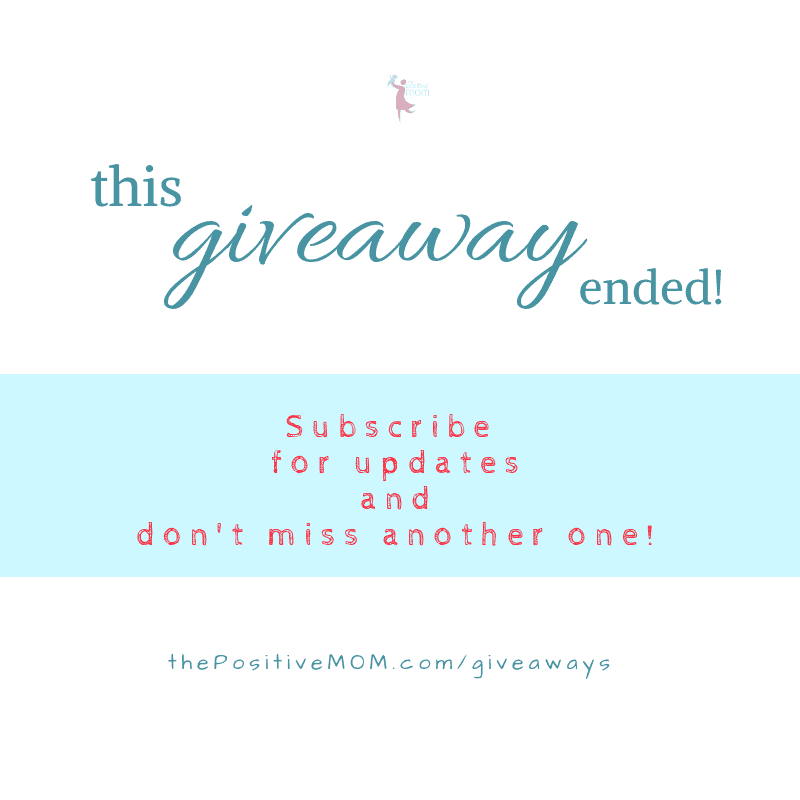 Remember to stay up to date by visiting the official Marvel AVENGERS website and stay connected by following AVENGERS on Twitter, liking AVENGERS on Facebook, and following AVENGERS on Instagram. Be also sure to follow the hashtag #InfinityWar, #InfinityWarEvent and #AntManAndTheWasp, too!
Elayna is a homeschool educator, single mom of 4, founder of the Positive MOM Community, award-winning Storyteller, Story Strategist, and Student of Pain. She's a bestselling author, internationally acclaimed keynote speaker, and 3x TEDx speaker. To receive a gift from Elayna, click HERE.

Want to support the Positive MOM blog?
The mission of the Positive MOM blog is to help moms break trauma cycles, find peace, and feel emotionally whole, so they can practice supportive parenting and create a positive and healthy environment for their children. If you found Elayna's content valuable, please consider donating a love offering to enable her to keep creating content and helping more moms worldwide. Donate HERE.