Today, August 22, you can bring home the biggest intergalactic film of the year: Marvel Studios' Guardians of the Galaxy Vol. 2. The world's favorite band of intergalactic misfits blasted into homes digitally in HD, 4K Ultra HD™ and Disney Movies Anywhere on Aug. 8 and physically on 4K Ultra HD,™ Blu-ray and DVD on Aug. 22.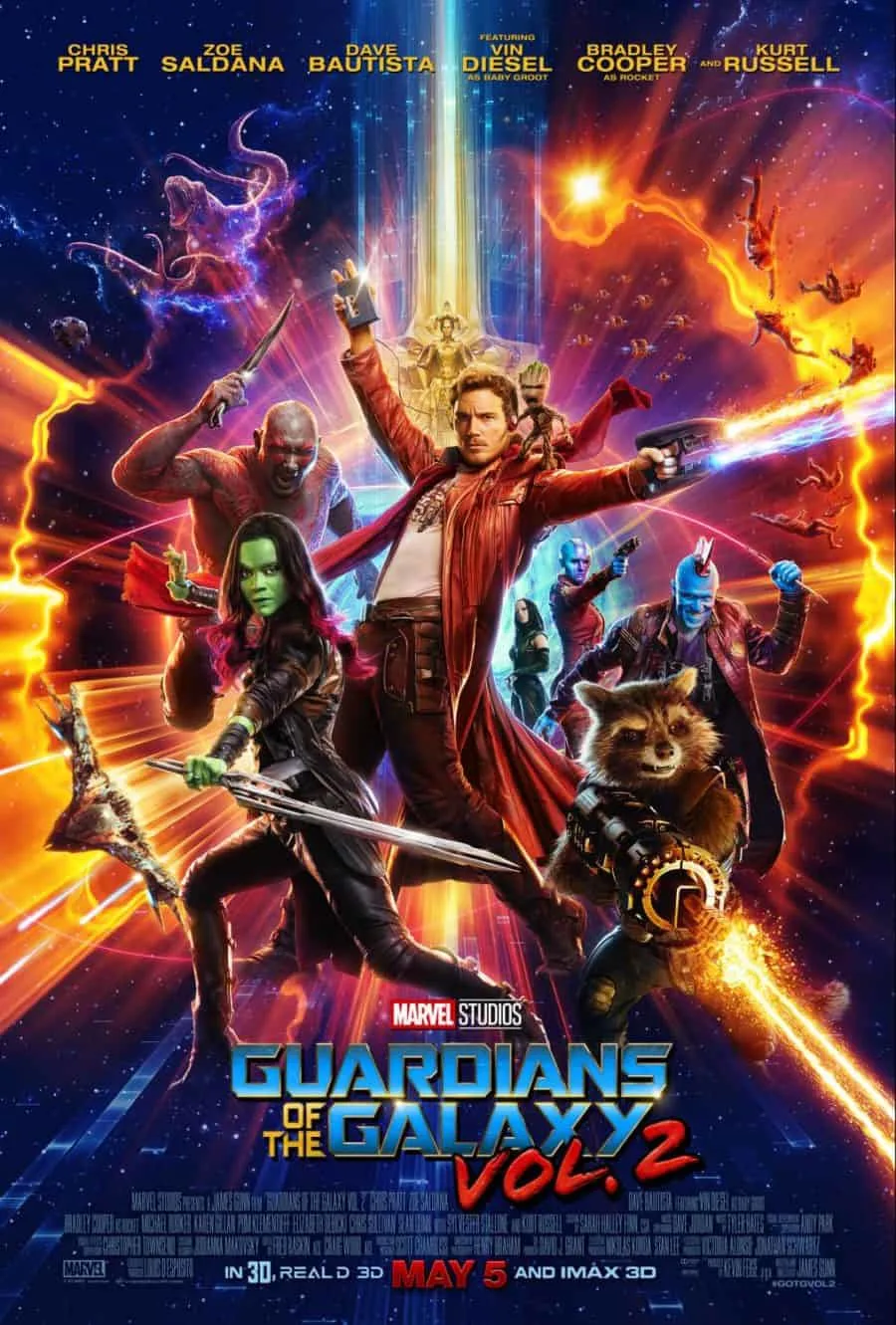 When I interviewed Mantis and Nebula at the D23 Expo, I got more insight into the world of the Guardians of the Galaxy, so watching it at home felt like a more intimate, and enriching experience for me, than watching it in the theater.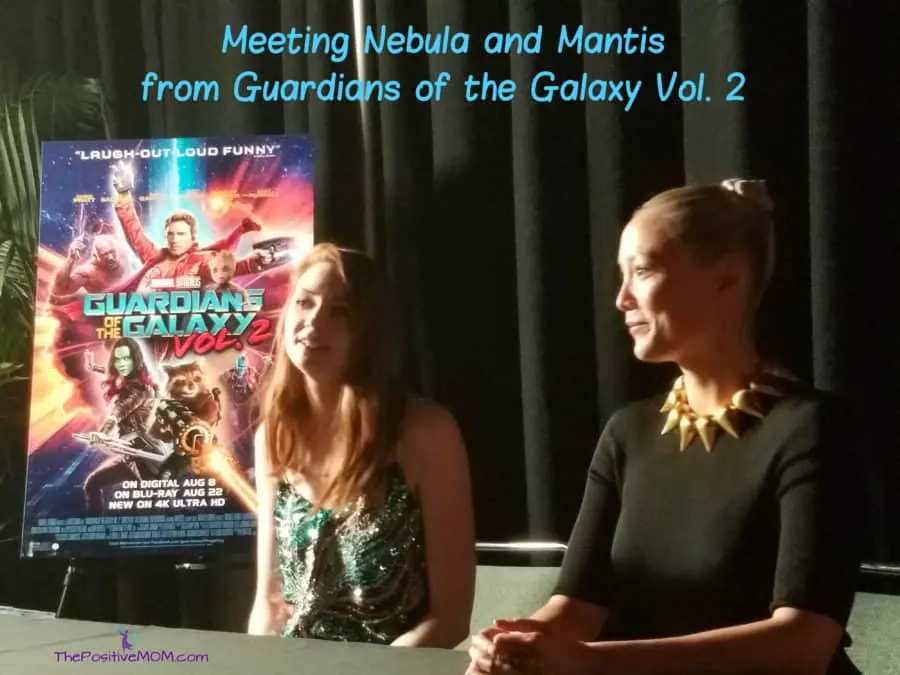 Guardians of the Galaxy Vol. 2 features the action-packed, irreverent plot of epic space adventures of Peter Quill aka Star-Lord and his gang of eccentric characters as they patrol and protect the universe, doing mercenary work in the wake of the popularity and fame they garnered from saving Xandar.
But there's a lot more than that. I don't think I'm alone in saying that Guardians of the Galaxy Vol. 2 was a tearjerker. It was a very emotional film for me as I pondered about how everyone in the film is trying to find their place in the galaxy, their home, and their purpose.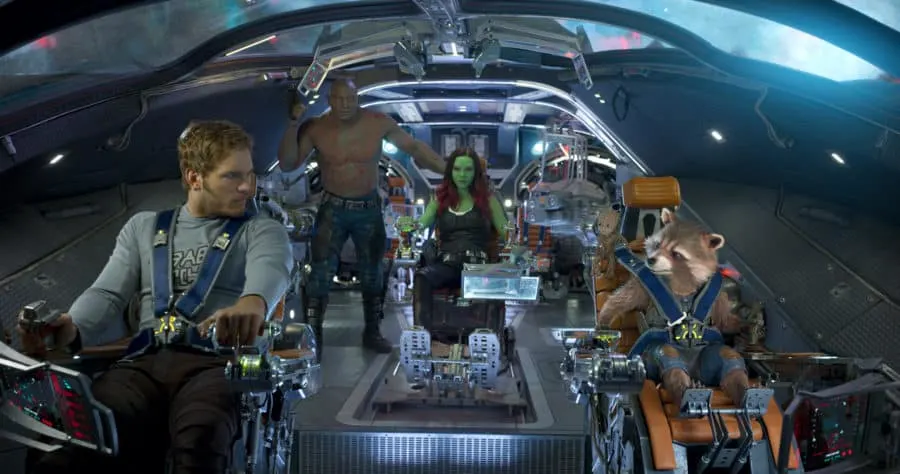 Old foes become new allies and fan-favorite characters from the classic comics will come to our heroes' aid as the Marvel Cinematic Universe continues to expand.
I will confess that I didn't get some of the humor, but I really understood ALL the drama, especially when you talk sibling rivalry and sibling competition. I like movies in which they give "villains" a voice, when they allow them to express what is behind their thirst for vengeance, their hatred, and their "evil desires." Nebula was my favorite character in Guardians of the Galaxy Vol 2. for that very same reason. It's like I feel understood.
In this movie she has an incredibly key role. It is as much Nebula's story as it is Gamora's story. So, I needed to make sure Karen would be fully Nebula in this one. And she brought it. She really, really brought it. She's an exceptional actress. In real life, Karen is a total goofball. I say Hello Kitty off screen but Clint Eastwood on. When she transforms, it's instant; she just goes there instantly. It's a cool thing to see, says James Gunn.
I was always seen as "the evil sister" and there was so much dysfunction in my family, and it is such a relief to realize that we were only children – we did what we knew to do to survive in our environment. In Guardians of the Galaxy Vol 2. we are able to explore Nebula's childhood trauma and the source of her spoken anger and unspoken pain.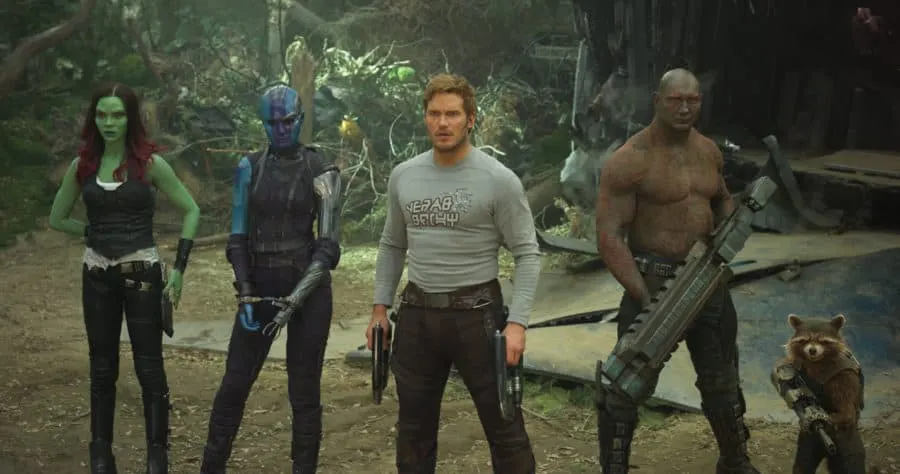 Some parents may think that Guardians of the Galaxy is a bit edgy because of the topics of conception and the mention of a penis. I openly talk about these topics to my daughters, so I have no issues with that. There is a bit of language in the movie and lots of fighting, so that is why it's rated PG-13, but overall, I think there is a great message of what truly makes a family.
When your real parents are not the nurturing type or are there at all (we explore fatherlessness in Guardians of the Galaxy Vol. 2, as well), and when your relationships with your blood relatives are less than desirable, there are always people that will take you under their wing, fight for you, protect you, and never leave you behind.
Guardians of the Galaxy Vol 2. is set to the backdrop of Awesome Mixtape #2. My favorite song in the selection was "My Sweet Lord," by George Harrison. I first heard this song performed by Julio Iglesias when I was a little girl. My dad loved music and he taught me to do the same. I likened Peter Quill's relationship with his mother to that of mine and my dad's, so this brought a lot of emotion to me. There are a lot of great songs from the 70's and 80's, and tasteful references to those decades.
You can expect a lot of humor, surprises and plot twists, and just like in real life, some reconciliations happen naturally and are inevitable, while others turn out to be impossible. As much as you want to have enjoy the ideal family bond with someone, they may always be toxic and you need to let go. I always say "not everyone you lose is a loss."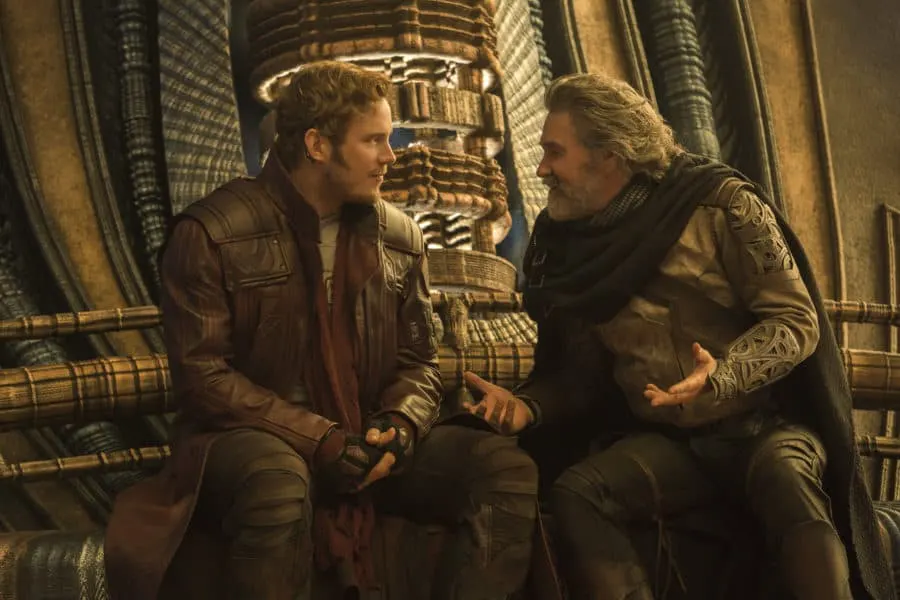 I really appreciated seeing the vulnerability of the toughest characters, and how they all came together to do what is best for their newfound family when danger, trouble, and tragedy strikes.
Finding your team, your family, your sisterhood is how you find your place in the galaxy, even when you're the progeny of a Celestial and have special powers. Some are blessed to find it at birth, but others find it by accident, or have to muster the courage to search for it again when it seems it's been lost forever.
Others have to fight themselves from pushing it away, because the idea of loss is too painful… and others have to give up their anger and bitterness and learn to trust again. I think we can all learn valuable lessons from the Guardians of the Galaxy family dynamics.
As my 13-year-old daughter put it: "sometimes you have to let go of the story you keep telling yourself about what happened in order to understand what really happened."
Marvel Studios' Guardians of the Galaxy Vol. 2 is written and directed by James Gunn and produced by Kevin Feige. Louis D'Esposito, Victoria Alonso, Jonathan Schwartz, Nikolas Korda and Stan Lee serve as executive producers.
Guardians of the Galaxy Vol. 2 stars Chris Pratt as Peter Quill/Star-Lord, Zoe Saldana as Gamora, Dave Bautista as Drax, Vin Diesel as the voice of Groot, Bradley Cooper as the voice of Rocket, Michael Rooker as Yondu, Karen Gillan as Nebula, Pom Klementieff as Mantis, Elizabeth Debicki as Ayesha, with Sylvester Stallone as Stakar, and Kurt Russell as Ego.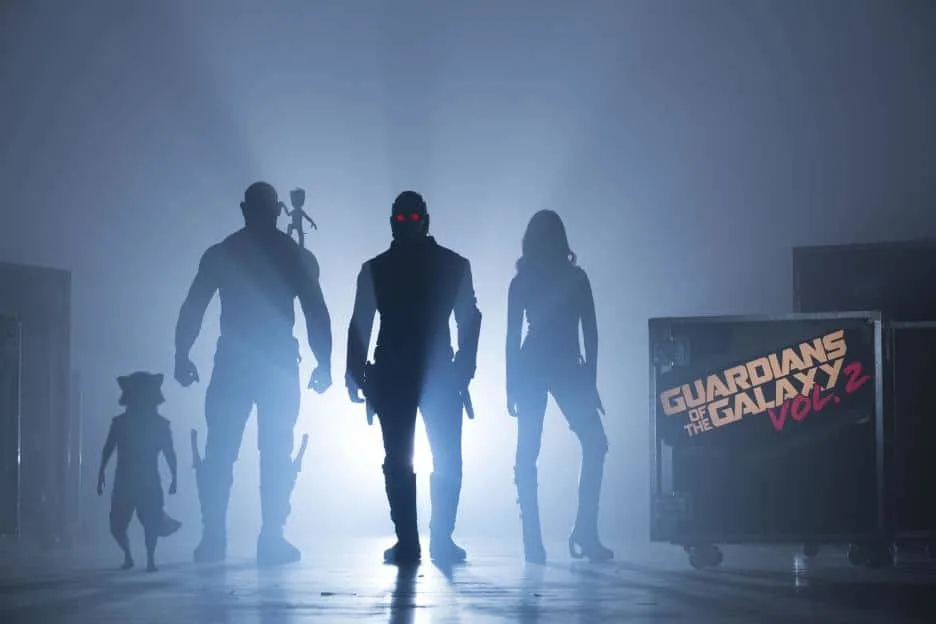 Delivering the ultimate in-home experience is the Ultimate Cinematic Universe Edition (which includes a collectible poster while supplies last) comes packaged to include a 4K Ultra HD version of the film, a Blu-ray, a Digital Copy and more than 80-minutes of exclusive, never-before-seen bonus materials.
Bonus will take you behind the scenes with the movie's diverse, dynamic cast of misfits and inspired team of filmmakers, debut an all-new original music video starring David Hasselhoff and special guests, hilarious outtakes, deleted scenes, audio commentary by director James Gunn, and more.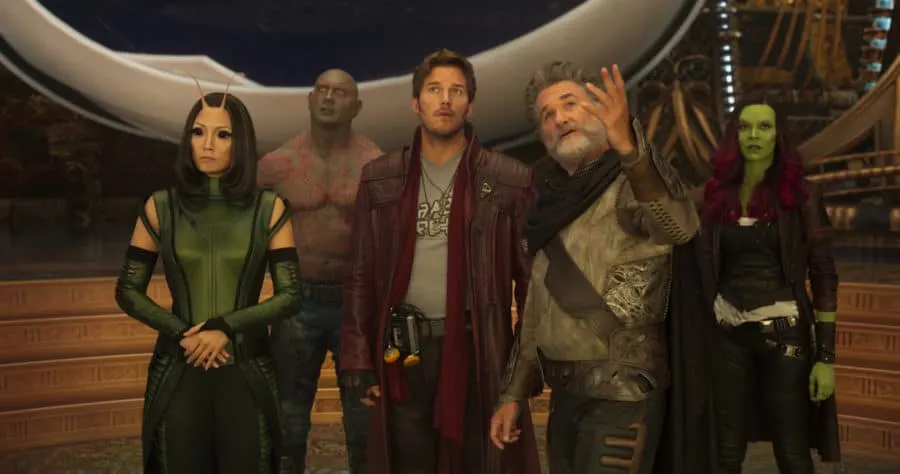 The Guardians of the Galaxy Vol. 2. Blu-ray has a ton of bonus material, including:
The Making of "Guardians of the Galaxy Vol. 2" – A four-part, behind-the-scenes look at the making of the film, done in the style of classic-rock album liner notes.
Visionary Intro – Director James Gunn provides context on how he continues and expands the storylines of these beloved characters in "Guardians of the Galaxy Vol. 2."
Guardians Inferno Music Video – Join David Hasselhoff and special guests for a galactic retro dance party.
Gag Reel – Laugh out loud at all the hilarious off-script shenanigans and bloopers that took place on the set of "Guardians of the Galaxy Vol. 2," featuring all your favorite Guardians.
Four Deleted Scenes – Check out four specific scenes that had to be cut from the film, including two extended scenes and two deleted scenes.
Audio Commentary – Check out a special narration of the film by director James Gunn, who guides fans through an inside look at the making of the movie.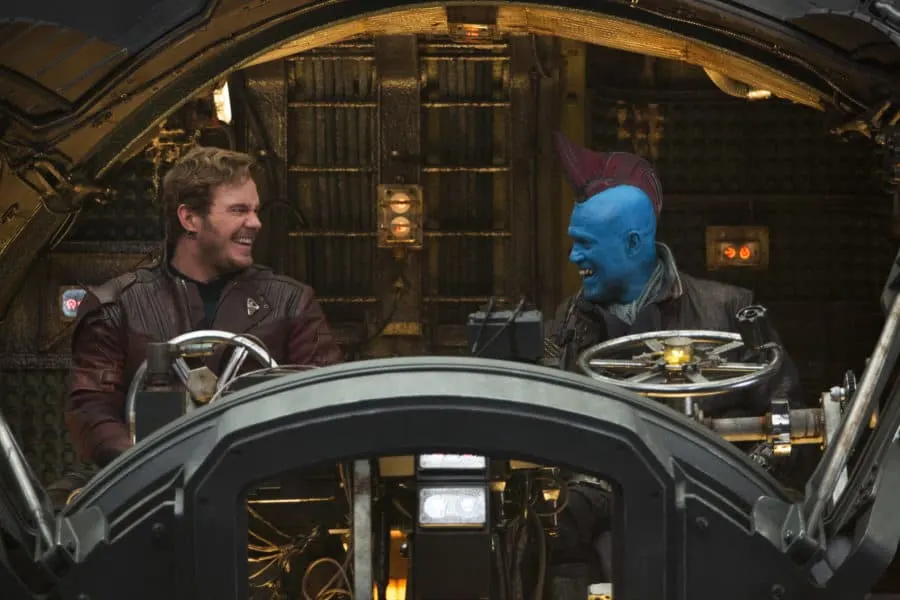 The Guardians of the Galaxy Vol 2. HD Digital has the features available on the Blu-Ray plus four extra exclusives:
Three Scene Breakdowns (Digital Exclusives) – We'll reveal the anatomy of a few key scenes from the film. Discover the process in bringing these scenes to life. It starts with a doodle and the rest is film history. Audiences will be given the option to view 5-6 layers of specific scenes in the film. Scenes include "Eclector Escape," "Gamora and Nebula," and "Rocket and Ravagers."
Guardians of the Galaxy – Mission: Breakout! (Digital Exclusive) – Get an exclusive sneak peek inside the most anticipated ride at Disneyland, Guardians of the Galaxy – Mission: Breakout!. We'll dig into the concepts and inspiration, and talk about what it took to bring the most epic ride at Disneyland to life. I still can't believe I rode that ride!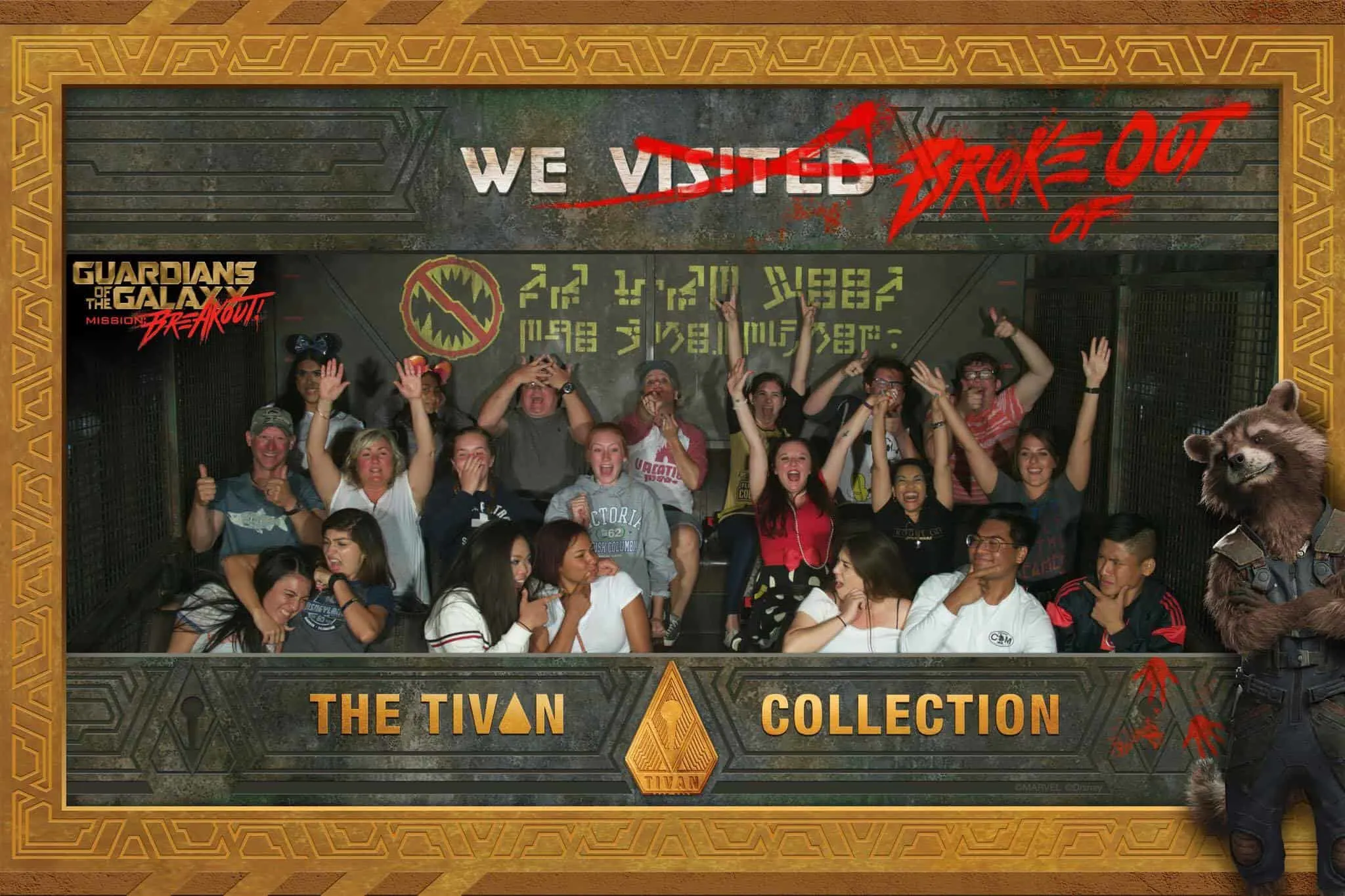 The regular DVD copy of Guardians of the Galaxy Vol. 2. does not include any bonus materials. It does have Spanish audio and subtitles, though! I like to play movies in both languages because movies help when you want your kids to be bilingual. The Spanish version also helps me get the jokes I missed in the English version! LOL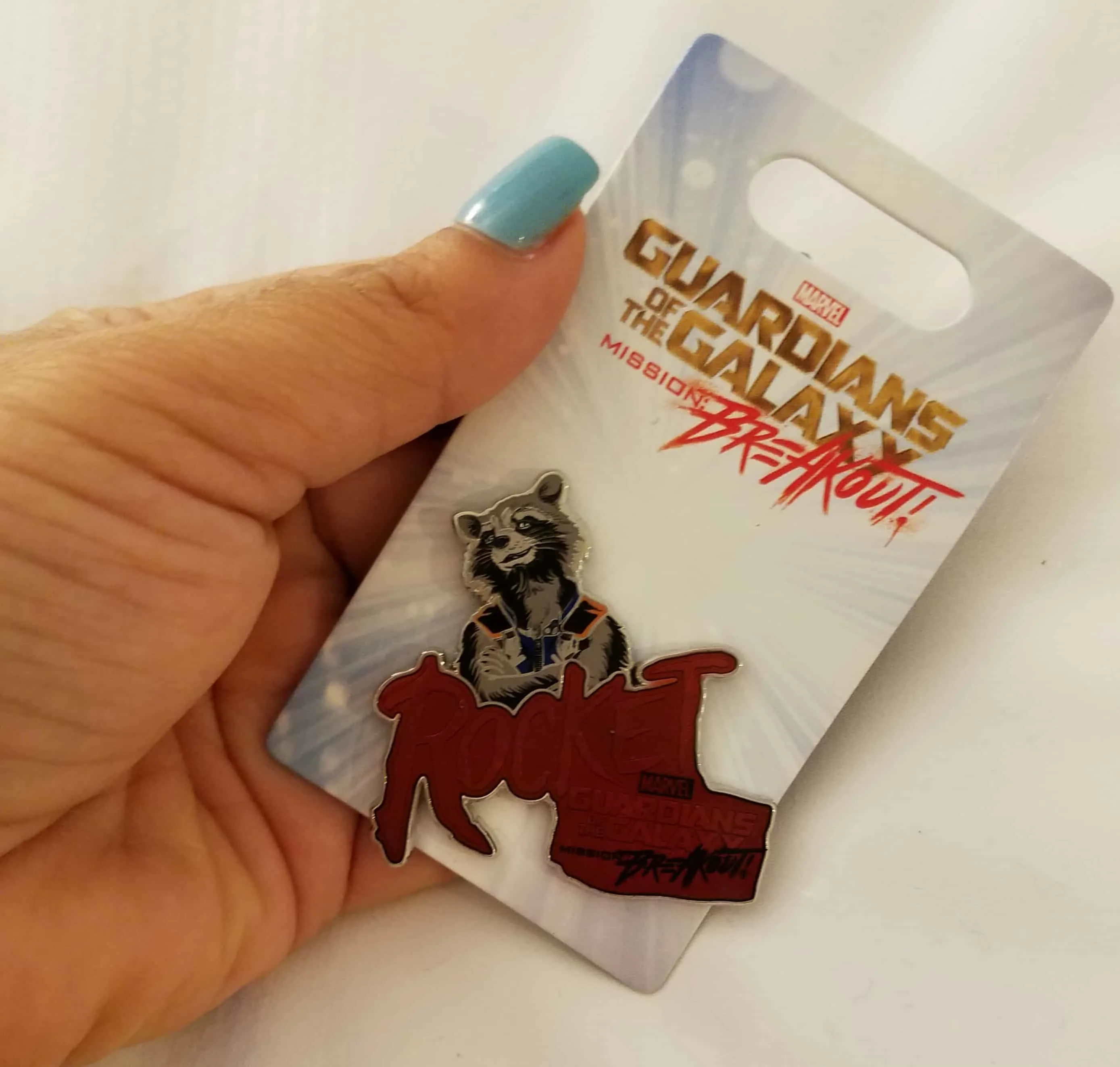 If you're a fan of the Marvel Cinematic Universe, don't forget to get your copy of Guardians of the Galaxy Vol 2. today… I am Groot!
Have you found your place in the Galaxy? Share which family or relationship dynamic in Guardians of the Galaxy Vol. 2 inspires you the most below! You can follow Marvel Studios on Facebook, or on Twitter and Instagram @MarvelStudios and with hashtag #GotgVol2!
Other D23 Expo Recaps and Updates:
Join me at D23 – The Ultimate Disney Fan Event!
Pixar and Walt Disney Animation Studios Film Announcements
Disney, Marvel Studios & Lucasfilm Live Action Movie Announcements
Upcoming Walt Disney Parks and Resorts Attractions and Experiences
What to Expect at D23 Expo: The Ultimate Disney Fan Event
D23 Expo Recap: My Exclusive Interview with the DuckTales Producers
D23 Expo Recap: Fun Facts and Surprises From THE LION KING Panel
D23 Expo Recap: Meeting Mantis & Nebula [ Guardians Of The Galaxy Vol 2]
The Most Powerful Life Lessons From The Lion King
Elayna is a homeschool educator, single mom of 4, founder of the Positive MOM Community, award-winning Storyteller, Story Strategist, and Student of Pain. She's a bestselling author, internationally acclaimed keynote speaker, and 3x TEDx speaker. To receive a gift from Elayna, click HERE.

Want to support the Positive MOM blog?
The mission of the Positive MOM blog is to help moms break trauma cycles, find peace, and feel emotionally whole, so they can practice supportive parenting and create a positive and healthy environment for their children. If you found Elayna's content valuable, please consider donating a love offering to enable her to keep creating content and helping more moms worldwide. Donate HERE.