"Honor yourself!" I kept telling myself these two healing words, because motivation can sometimes be invalidation. You know, like when someone says "don't be depressed," "just let it go," or "it's okay" but you know you can't deny what you are feeling.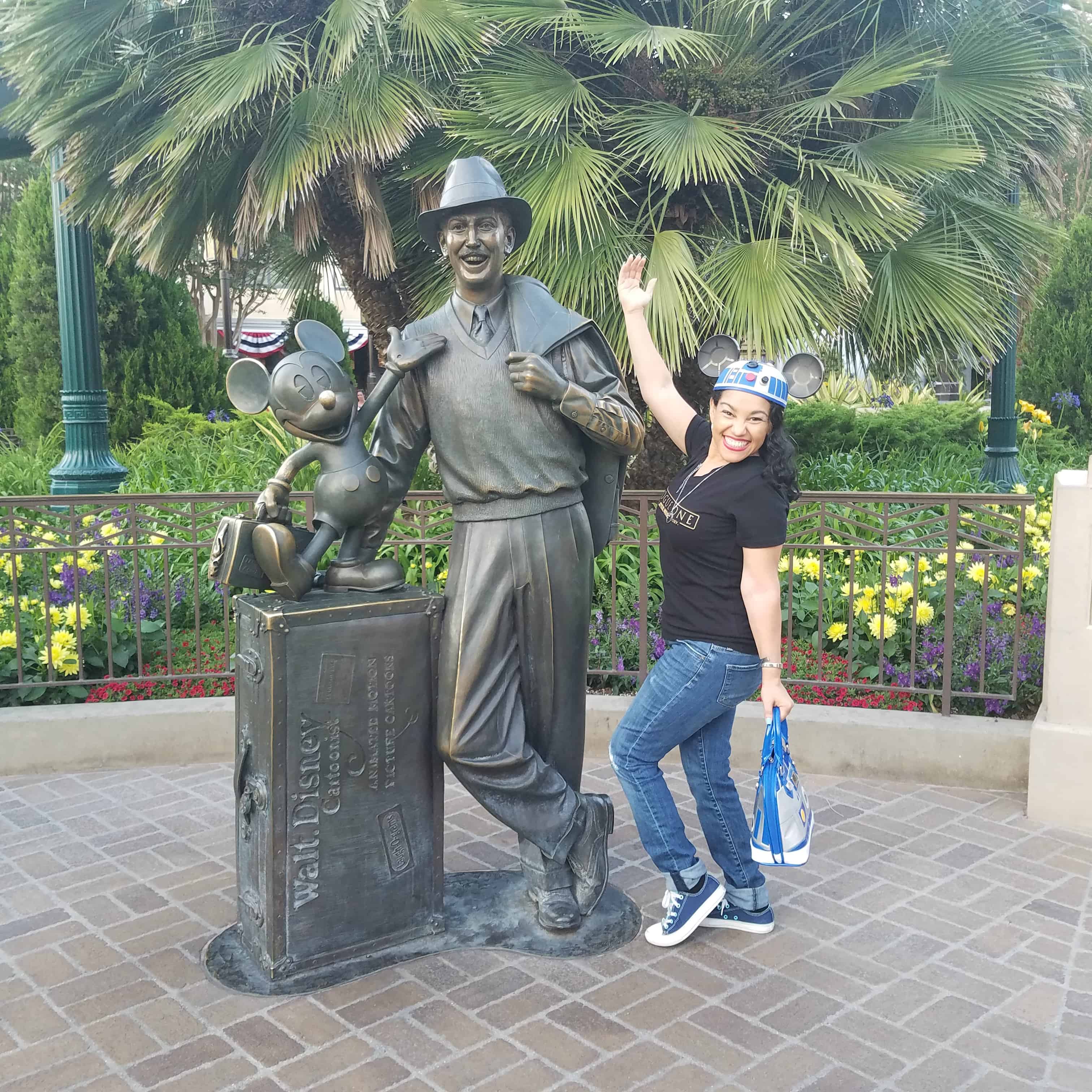 When I said yes to the D23 Expo invite, I knew it would include the opportunity to ride the new Guardians of the Galaxy – Mission: BREAKOUT! attraction – a rockin' adventure at Disney California Adventure Park. Replacing the Tower of Terror, when you go on Guardians of the Galaxy – Mission: BREAKOUT! you are part of an original storyline based on the "Guardians of the Galaxy" films, comics and animated television series, and involved in helping Rocket rescue a cosmic gang of misfits. It sounds exciting, especially for Super Hero and Marvel fans.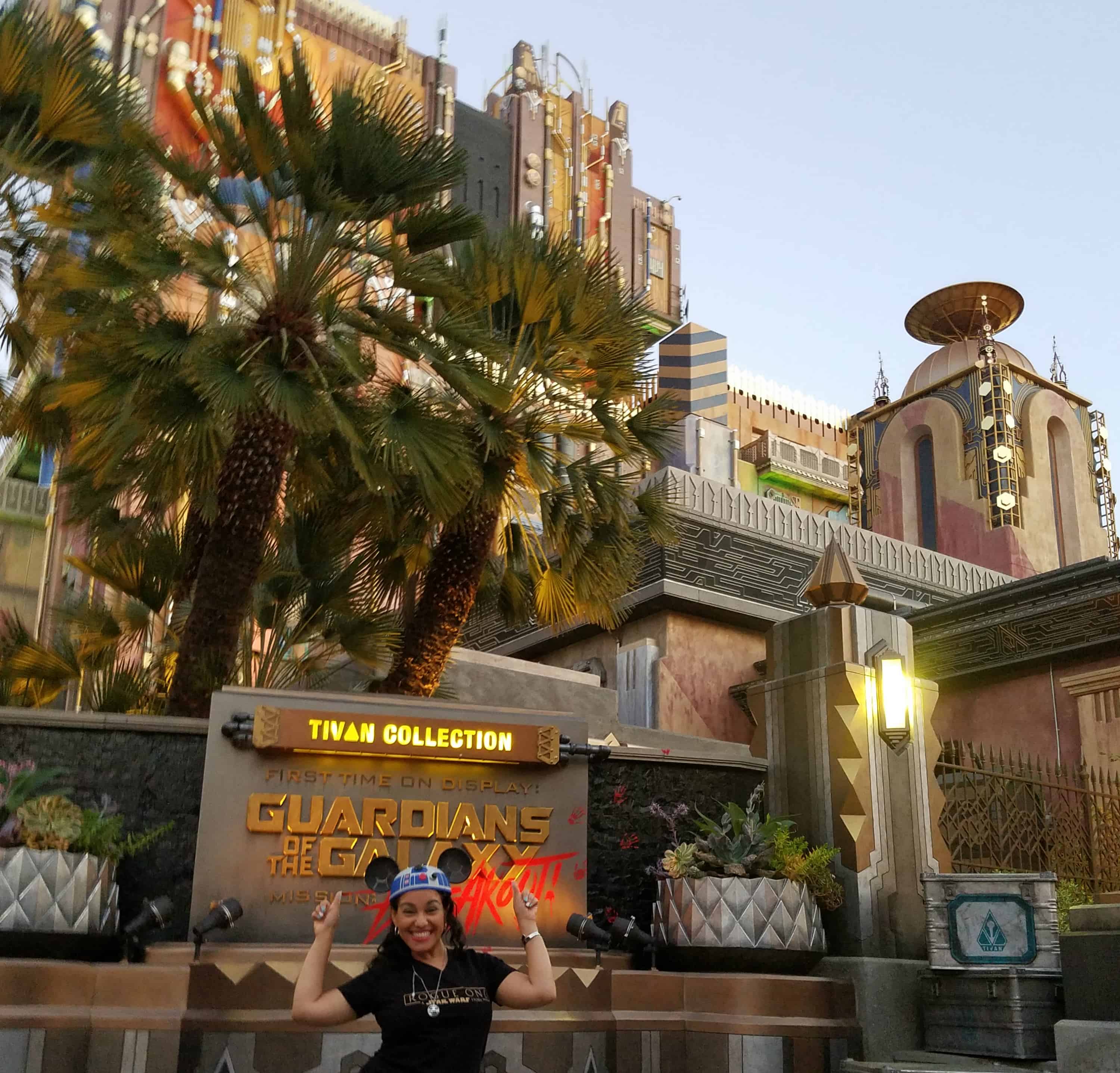 Walt Disney Imagineering collaborated with James Gunn, director of the "Guardians of the Galaxy" films, Kevin Feige, president of Marvel Studios, most of the main talent from the films along with Joe Quesada, chief creative officer, Marvel Entertainment, and Marvel Themed Entertainment on the story of the Guardians of the Galaxy – Mission: BREAKOUT! attraction, to develop an experience where guests step into a story with these characters for the first time. The stars of the films are featured in the attraction.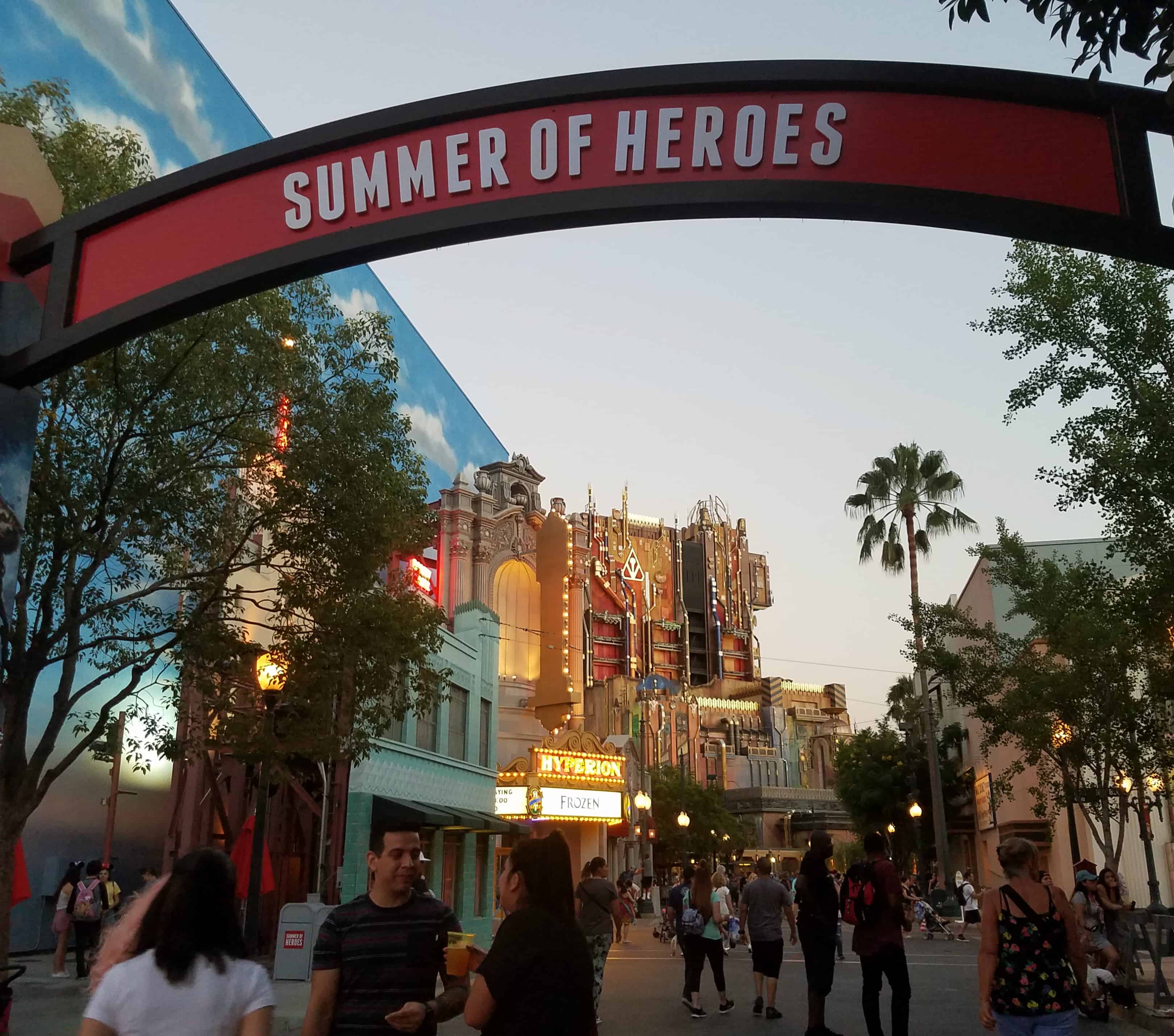 "Like the smash-hit films that inspired it, this new attraction is action-packed, full of irreverent humor, and features an 'awesome mix tape.' It's a fantastic way for guests to experience the Super Hero universe like never before." said Bob Chapek, who hosted the Walt Disney Parks panel at D23 Expo.
Guardians of the Galaxy – Mission: BREAKOUT! features six different ride profiles, each synchronized to one of the songs on the "awesome mix tape":
"Hit Me With Your Best Shot" by Pat Benatar (1980)
"Give Up The Funk" by Parliament (1975)
"Born To Be Wild" by Steppenwolf (1968)
"I Want You Back" by The Jackson 5 (1969)
"Free Ride" by The Edgar Winter Group (1973)
"Burning Love" by Elvis Presley (1972)
Like Olaf would say "All good things!"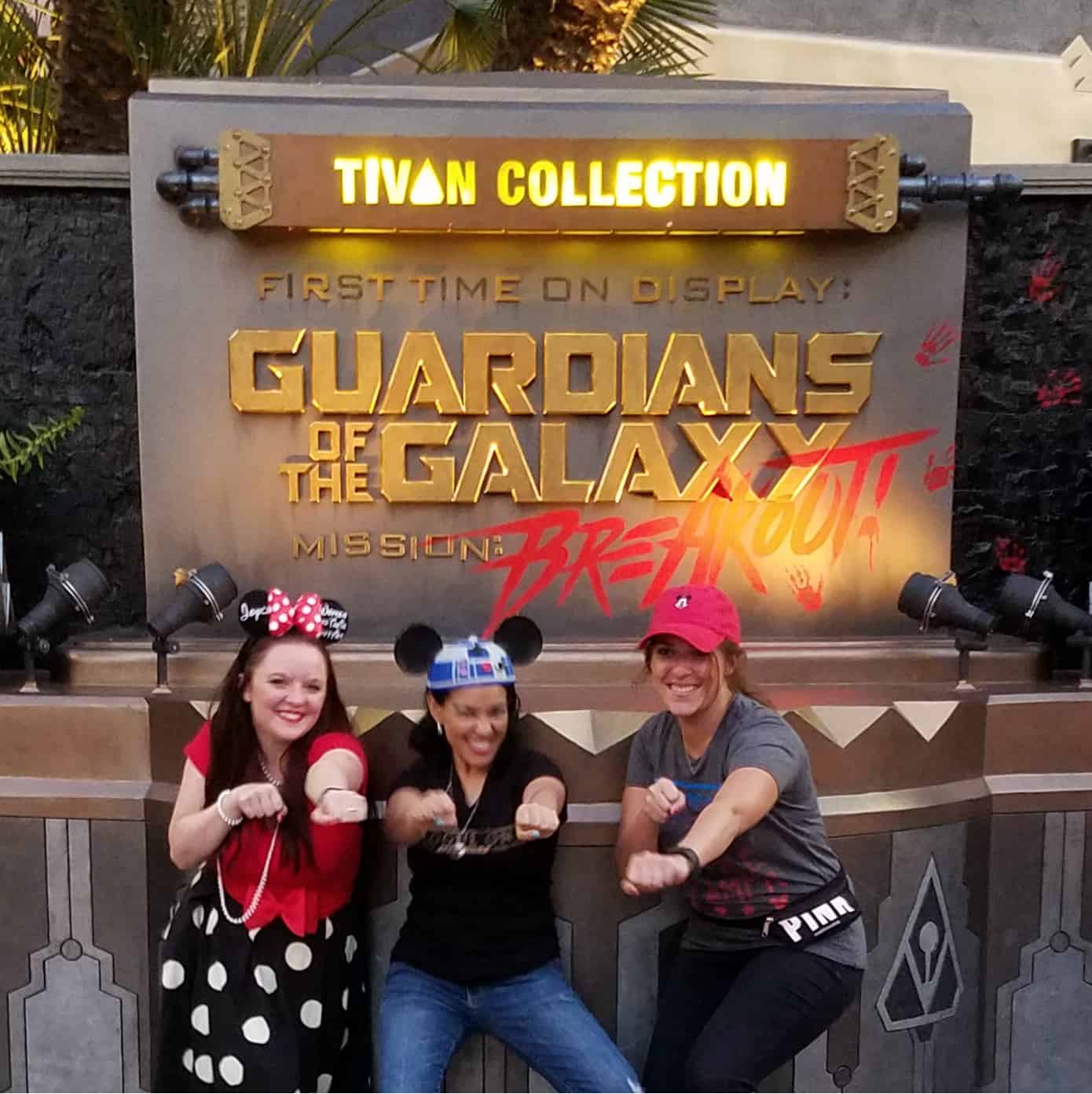 So here's the deal. Guardians of the Galaxy – Mission: BREAKOUT!'s system has more high-speed ride time than ever before, and the thrill factor gets going as soon as the gantry lift doors close and the music starts blaring. Each of the classic rock and pop '60s, '70s and early '80s songs featured is accompanied by a different up-and-down ride profile and story scenes, so guests never know which adventure they'll get.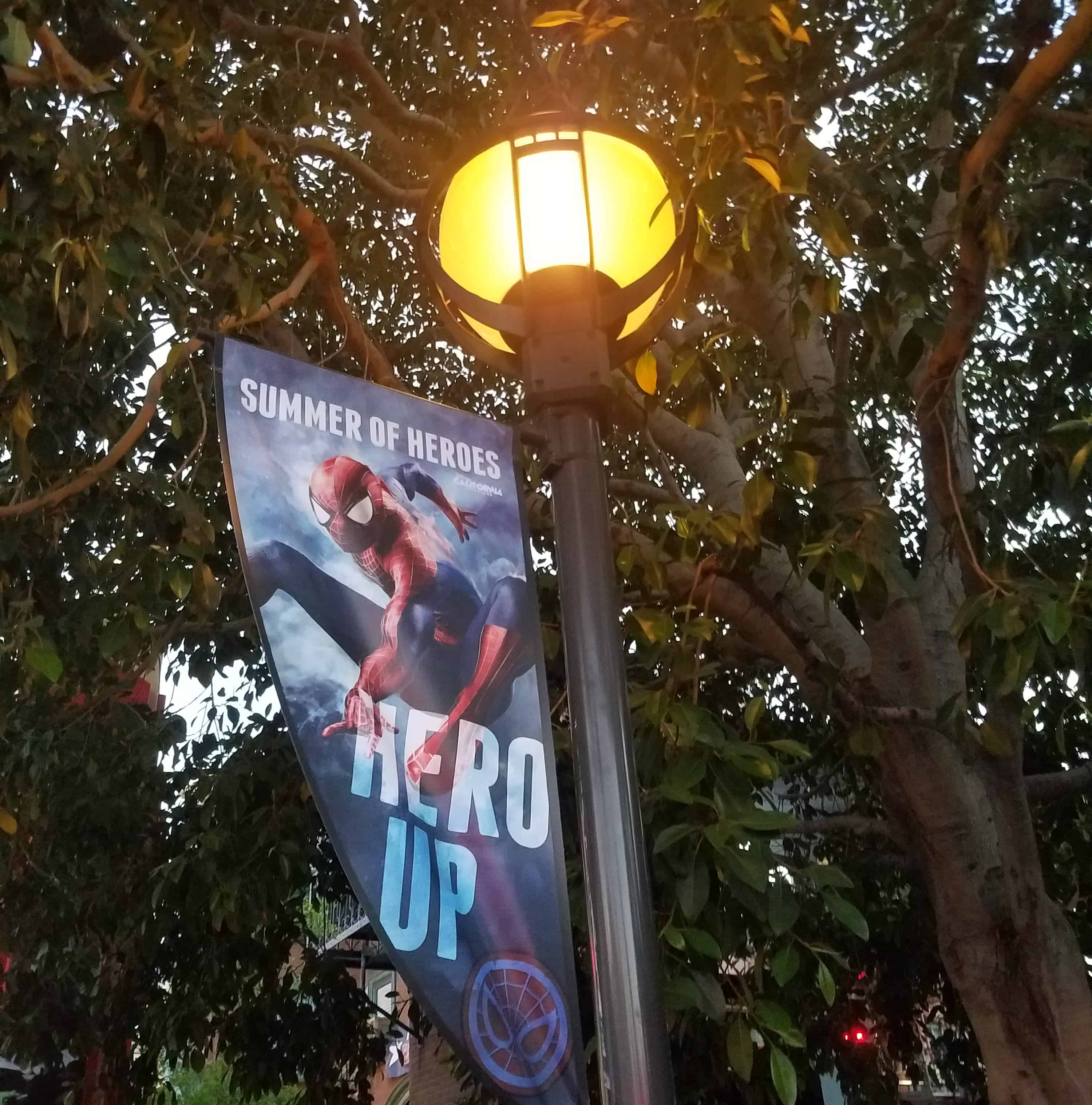 Thrilling. Chaotic. Surprising. Fast-paced. Unpredictable. Unforgettable.
What do you feel when you read these words? Many would do anything and pay any price to feel those… and I've dedicated my life to avoid them.
I imagined everyone in the D23 Expo influencer group would ride Guardians of the Galaxy – Mission: BREAKOUT! and I would be alone, wallowing in my anxiety. That feeling of inadequacy rose like a million questions going at 25,000 miles per hour in my head.
What if I said no? It's the "Summer of Heroes" and I would be acting like a scaredy cat.
Would I be wasting a perfect opportunity to overcome my fears?
My daughter said "Mom you just have to ride it! Do it for me!" Would I be letting her down?
What if I said yes and regretted it for the rest of my life?
What if I made a fool out of myself? I would be ashamed and embarrassed for eternity.
Welcome to my brain! Does it sound like your own? The inner bully plays tricks on us and we often do what we don't want to do because we fear judgment, rejection, and loneliness.
"Honor yourself, Elayna! You don't have to do something you don't want to do. If you conquer your fear of rejection, you're a hero. There will always be a next time. Don't do it." My brain makes a point.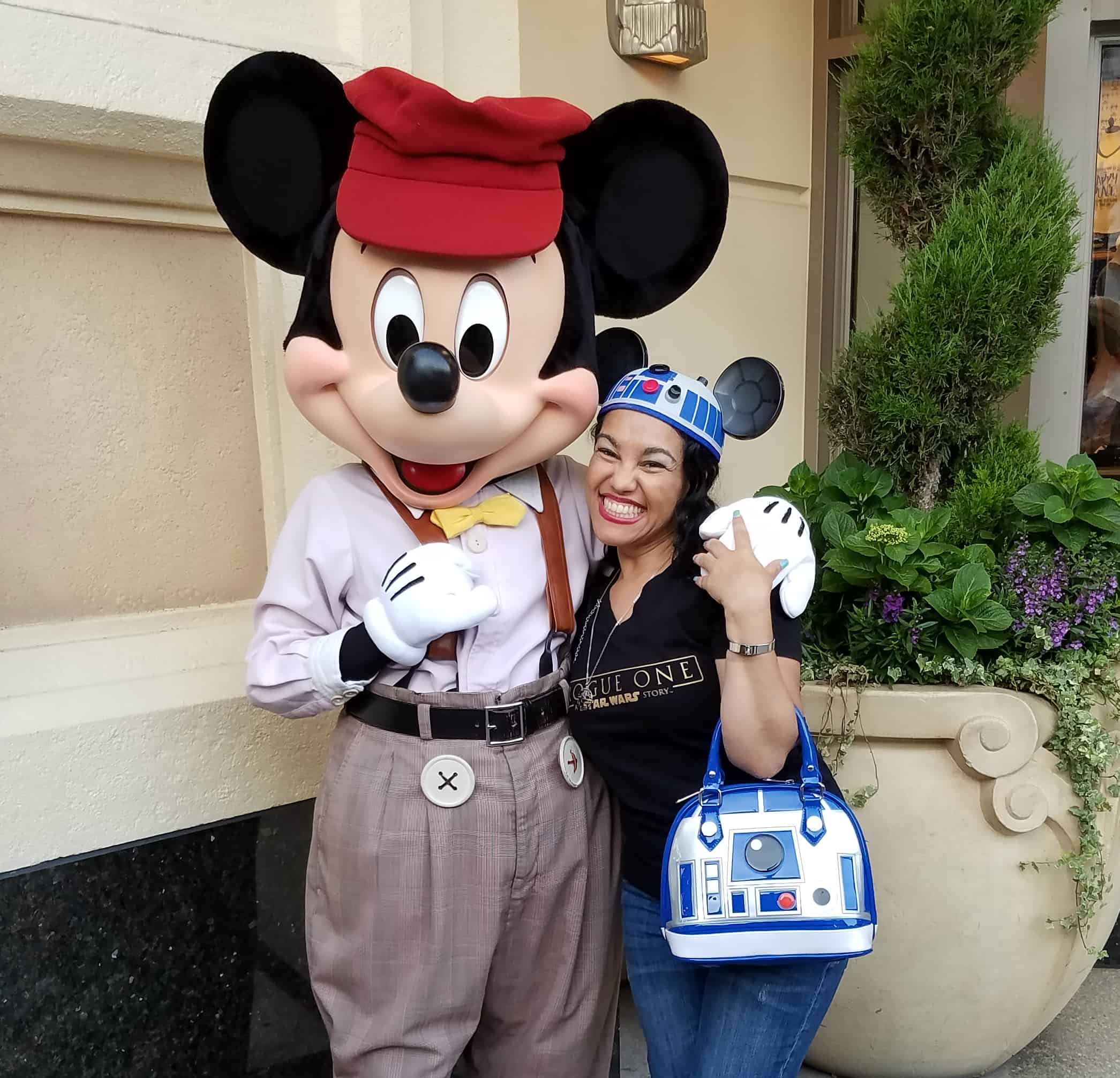 I arrived in Disneyland and the magic filled the air. Sarah, Joyce, and I were having a blast with Mickey and taking pictures around the park. As we approached Disney California Adventure Park, the Super Hero theme and Heroic Encounters began.
Throughout Hollywood Land, you will find food, experiences, and photo opportunities inspired by some of their favorite Super Heroes, such as Captain America and Spiderman, along with members of Guardians of the Galaxy. You can power up with Super Hero-inspired food and beverages in lively colors of green, purple, red, blue, and orange. Some guest favorites are Groot-shaped bread ("I Am Bread"), available in sourdough and jalapeno-cheddar flavors, and The Most Dangerous Tacos in the Galaxy (inspired by Gamora's fiery personality).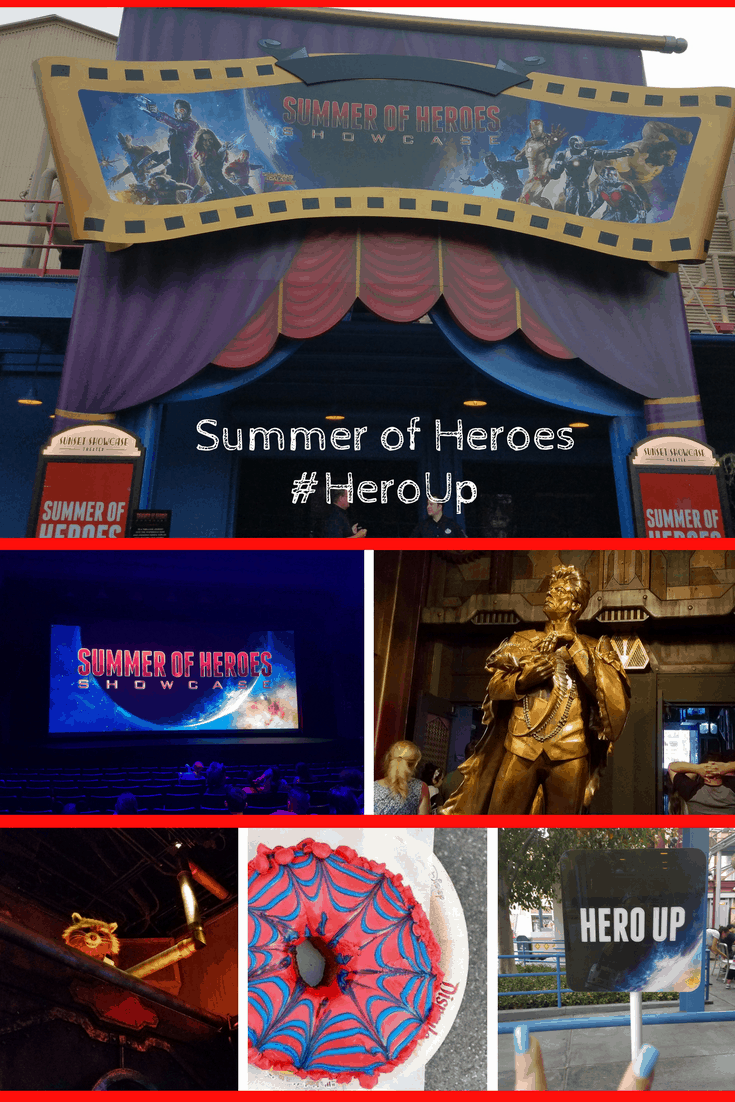 I told my friends that a "breathtaking free-fall sensation" was really not my thing. I had planned to NOT actually go on the Guardians of the Galaxy – Mission: BREAKOUT! but to get in line, take great photos of the wonderful queue and celebrate my brave friends who are unafraid of hair-raising heights, drops, and going upside-down.
There was no sense of FOMO, as I enjoyed The Collector's Fortress lobby and office scenes, and the music, written by "Guardians of the Galaxy" film composer Tyler Bates. He wrote the music for the exit, too, and I'd be heading for it as they got on. Joyce and Sarah were amazing. They encouraged me to get on, but didn't pressure me. And all the while, I was on WhatsApp with my friend Candy, who was as apprehensive as I was about the ascend-and-drop deal.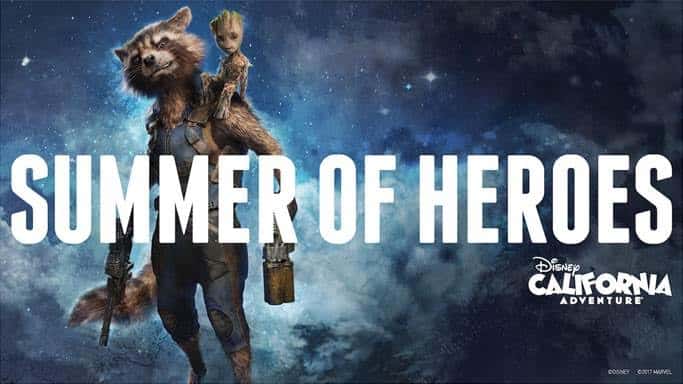 I was calm and, rid of panic, I was able to enjoy myself and take some pictures. We used our FastPass so we approached the end of the queue quickly and it was time to say good-bye. For some inexplicable reason, I decided to ask the cast member (escort, usher, attendant?) to tell me more about the ride and whether she thought it would be "too scary for me." The wisest people I know answer in the form of a question:
"Do you have support?"
Without overthinking, without hesitating, without fear, I answered "Yes!" as she smiled and replied:
"Then you'll be fine."
And within a few seconds, I was voluntarily entering the rising and falling gantry lift, after I had decided against it. Sarah and Joyce were excited that we'd be doing it together, that I decided to Hero Up and join them and we had an incredible experience together. I was crying in the end, not because I was terrified, but because I was proud of myself.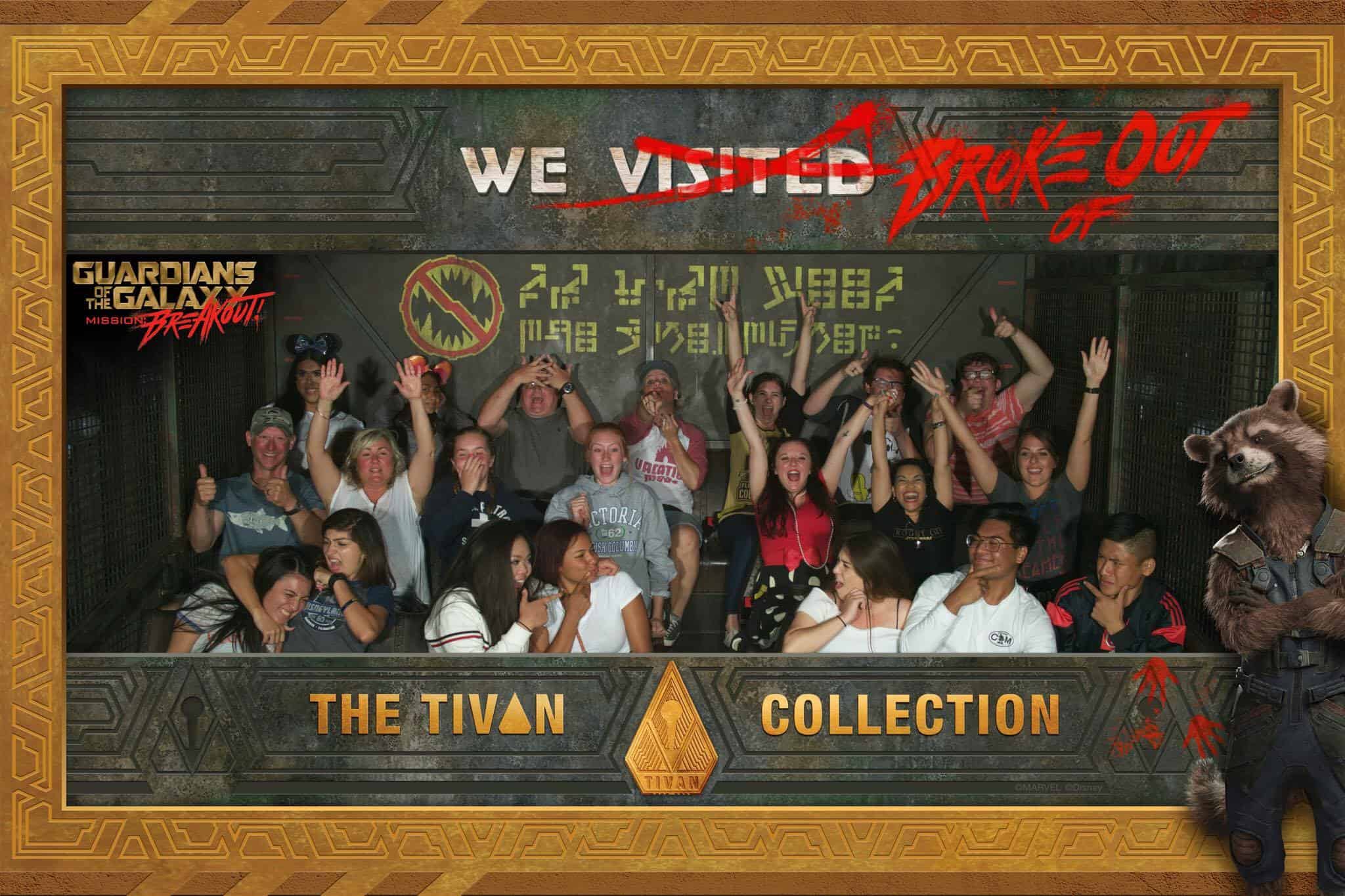 Honoring yourself can mean to give yourself grace, to operate at a slow pace, to relax and be at peace with your choices, but it can also mean to move forward and faster when necessary – and when you have support.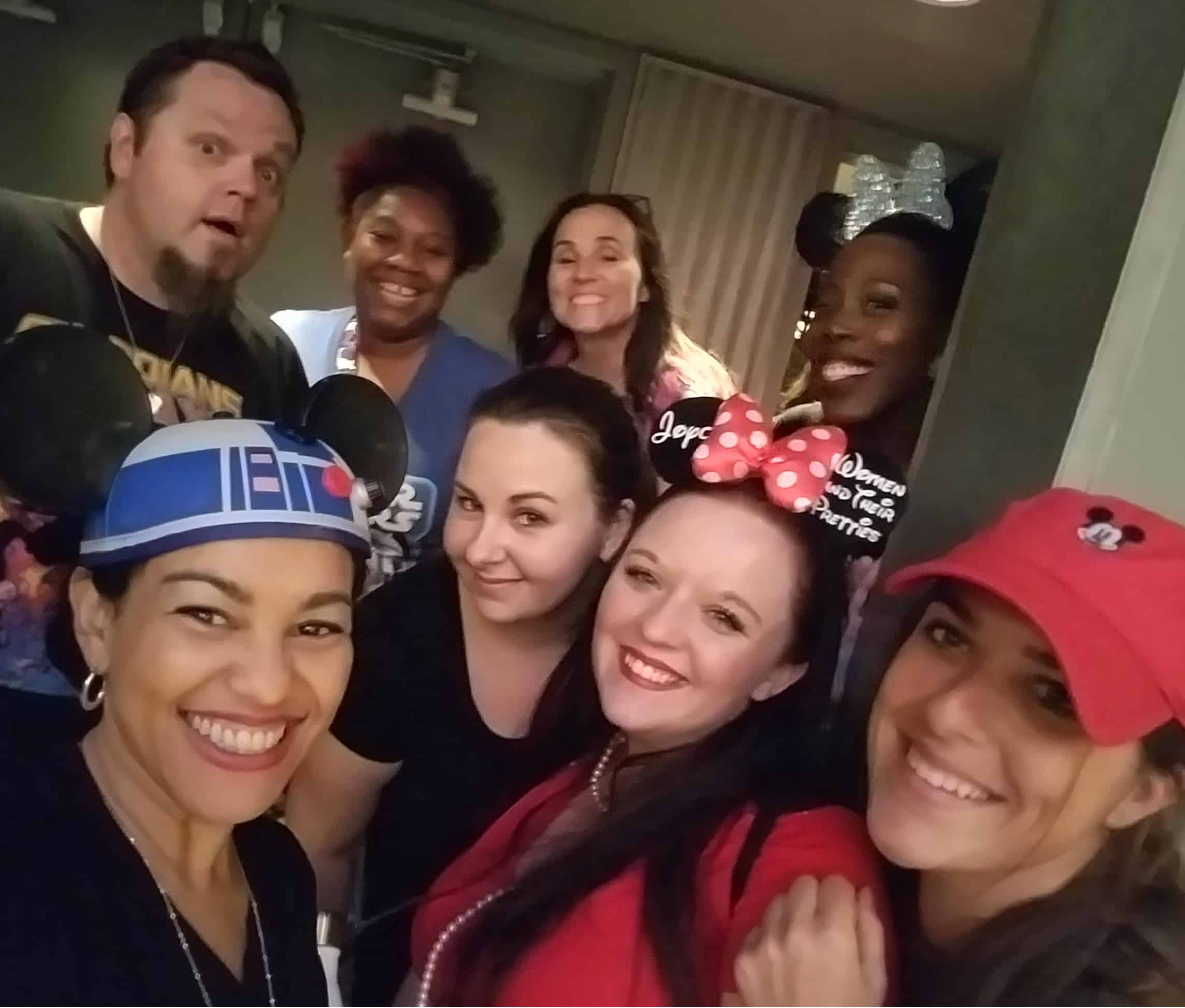 Later that night, we joined other influencers in our group to go on Soarin' and I was reflecting how different it felt when I did it back in Orlando for Disney Social Media Moms. I was able to enjoy myself, to look at the beauty and majesty of it, without being caught up in an irrational, unreasonable, and unnecessary fear. Progress is success, and that night, I was really soaring and on top of the world. I bought a Disney pin to remember that moment.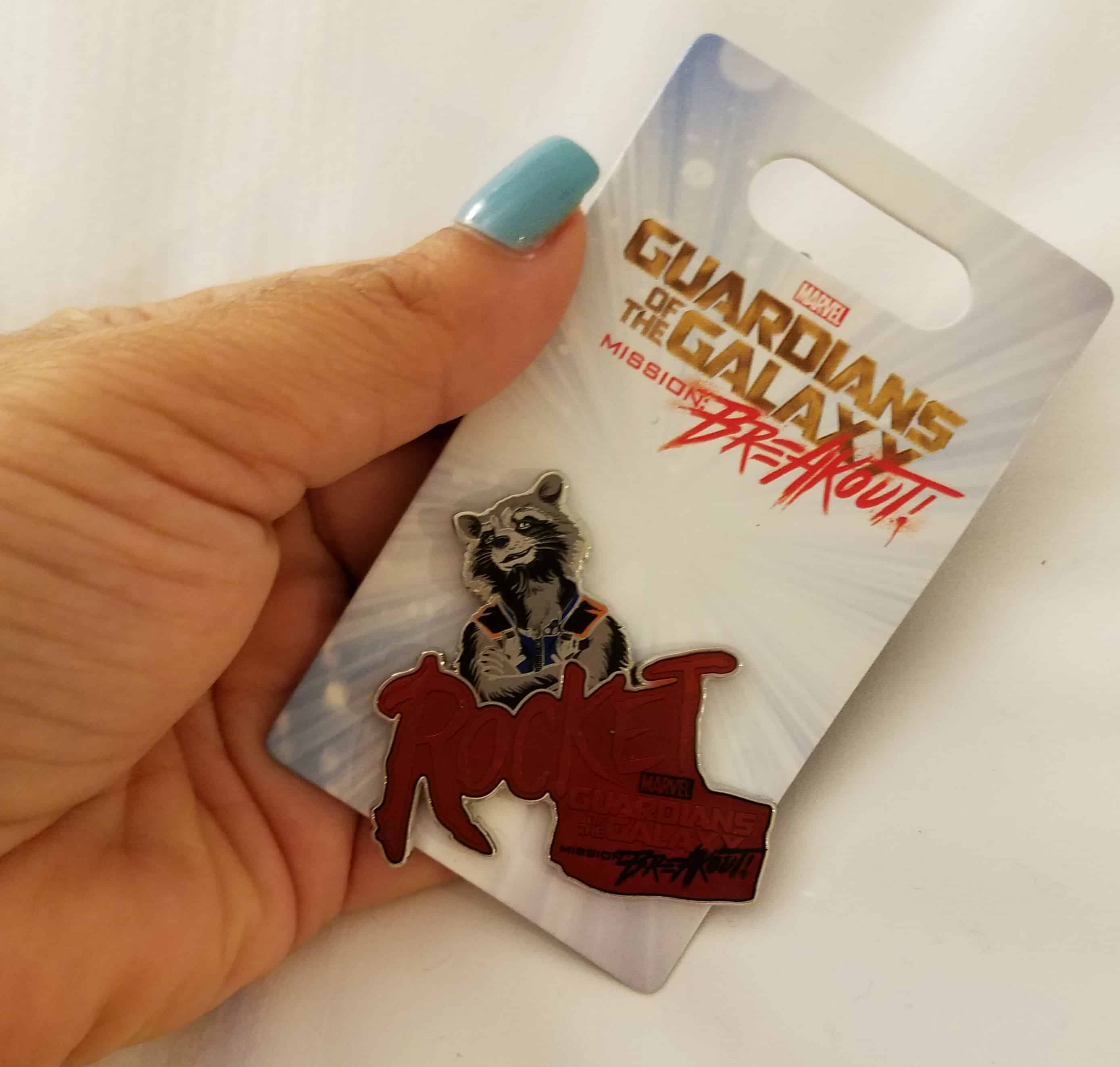 Back in the hotel that night, after enjoying the appearance (and disappearance) of Elliot, the smoke-breathing, tail-wagging "Pete's Dragon," on the Main Street Electrical Parade, I pondered (and cried) so much about that question (do I have support?)- and the answer (yes, finally!).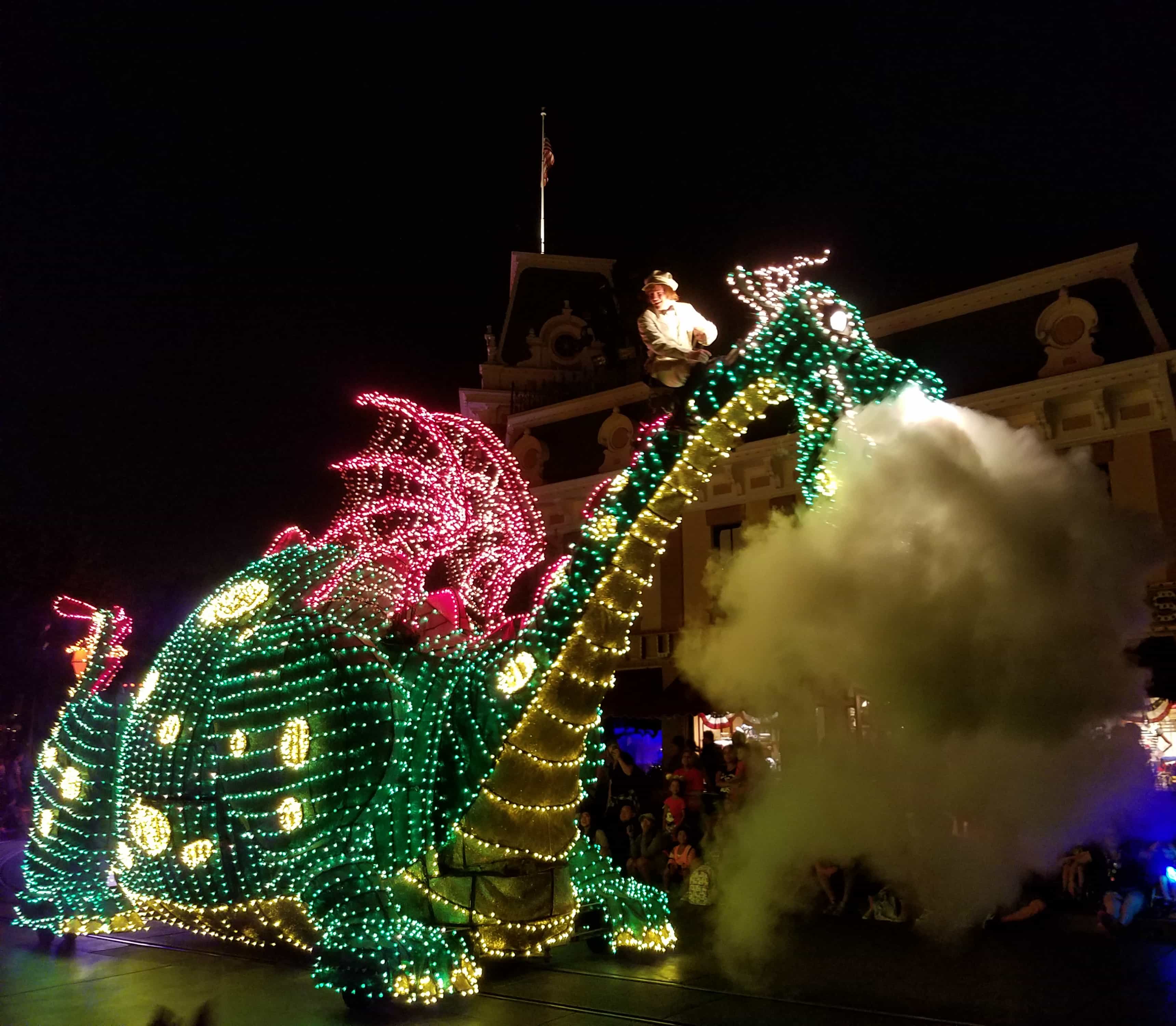 Much of my life, I've felt like the black sheep, the reject, the runt of the pack, and (here come the waterworks), at that moment, my friends Joyce, Sarah, and Candy (who ended up riding too!) gave me a feeling of belonging, of understanding, of acceptance that helped me feel safe – even when I was about to face my phobia head on. This is what it feels like to find your sisterhood!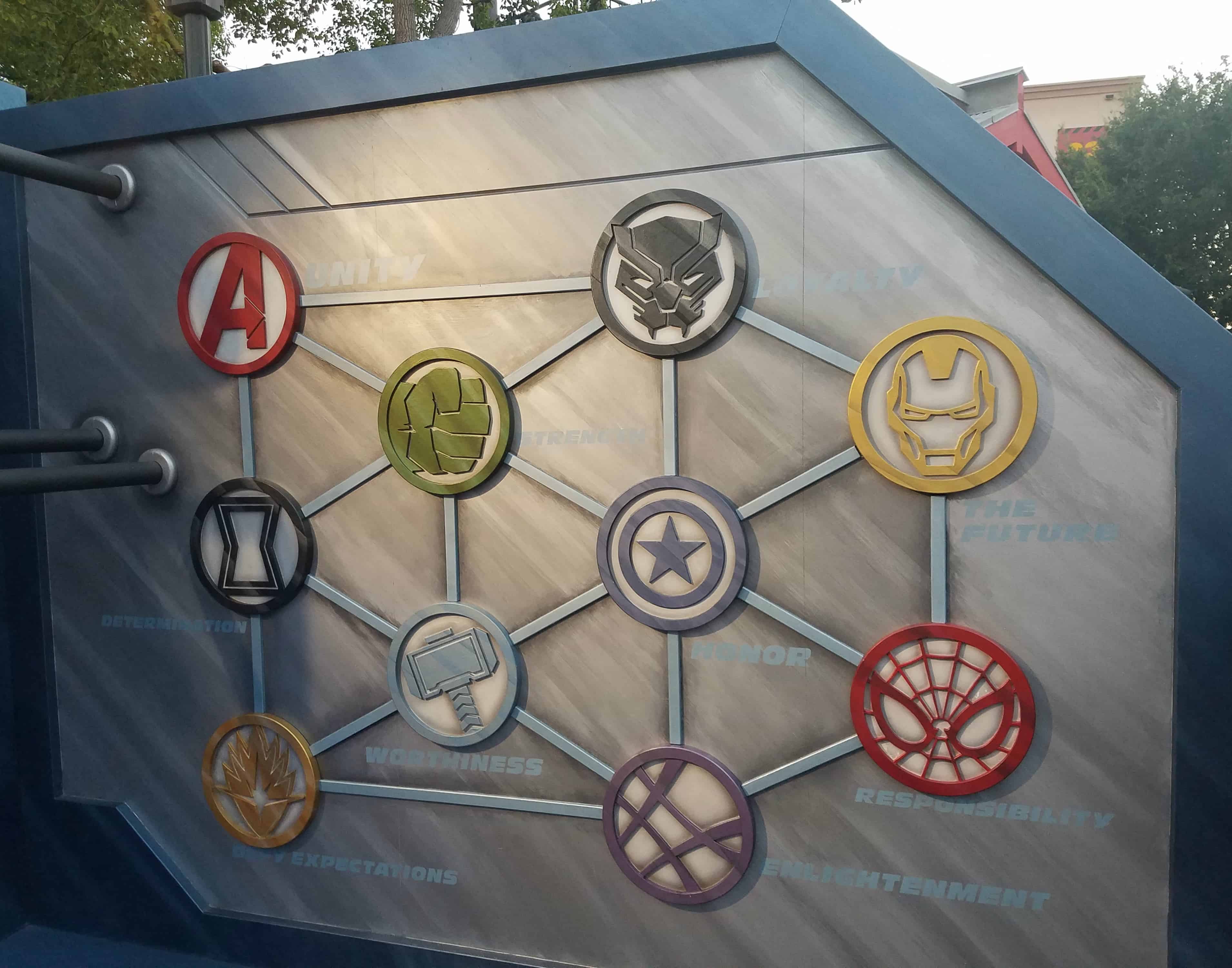 I am so grateful for Marshall, Candy, Joyce, Sarah, Carol, Jana, Mitch, Summer, Christine, Nickida, Jeannette, Rebecca, Shell, Jenniffer, Kas, Leanette, Tara, Louise, Kery Lynn, Myrah, Taty, James, Ruth, Debra, and Dusty, and for the thrilling, chaotic, surprising, fast-paced, unpredictable, and unforgettable memories we made together. Turns out those words aren't "the devil." I love these guys so much – even if 9 of them voted that I was a wolf when I am OBVIOUSLY such an innocent villager (batting my eyes).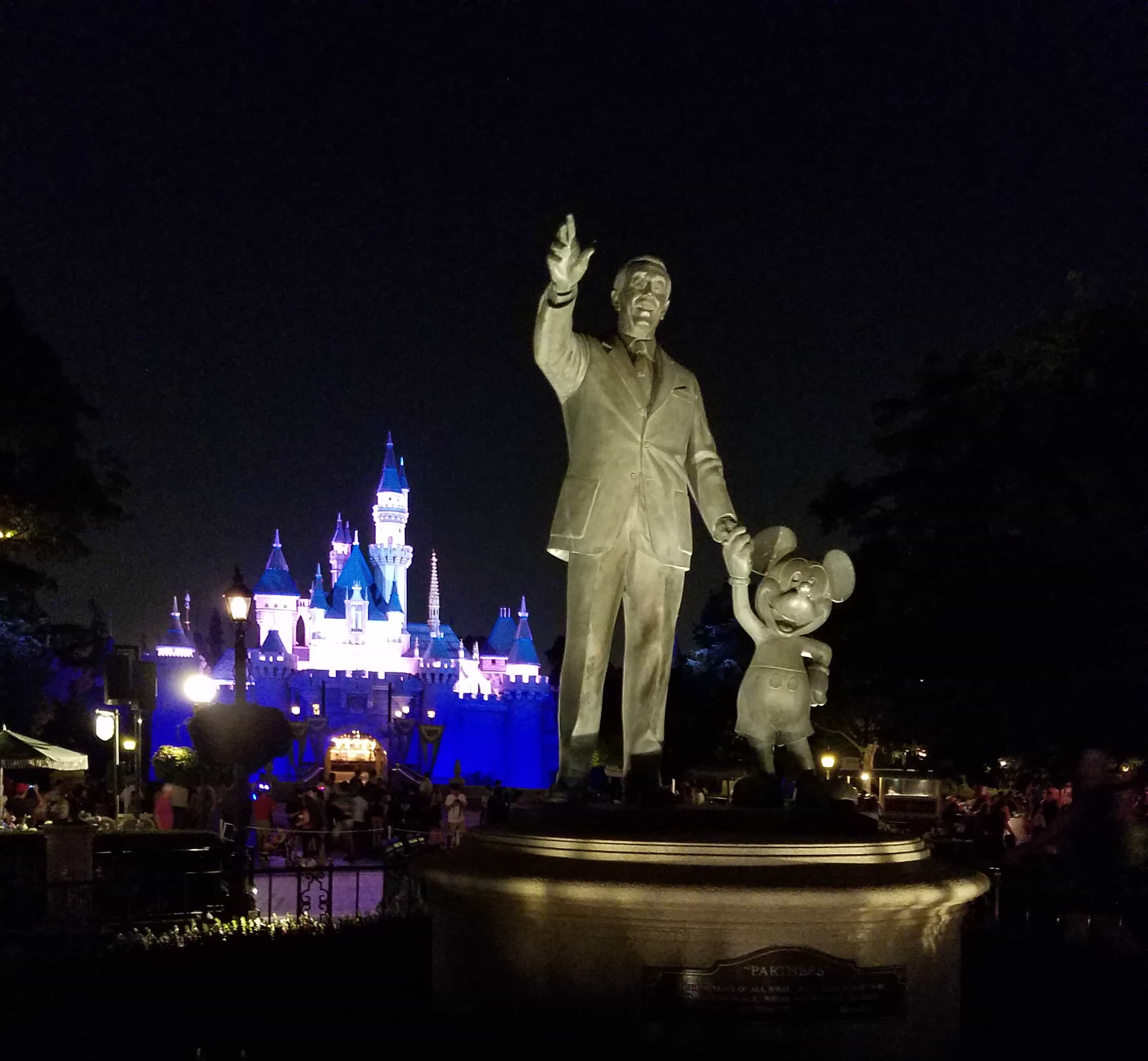 "You won't die, mom. You'll conquer it, and you'll be so proud, and we'll be so proud of you." Elisha was right. She's almost always right – must get it from her mother. 😛
I didn't go on Guardians of the Galaxy – Mission: BREAKOUT! on my second night in Disneyland, but I would definitely go on it again. All the random scenarios, songs, action sequences and escapes created to rescue the Guardians of the Galaxy from The Collector's Fortress, make it very intriguing. Plus, I learned from our attraction photo that you can strike some cool poses on there.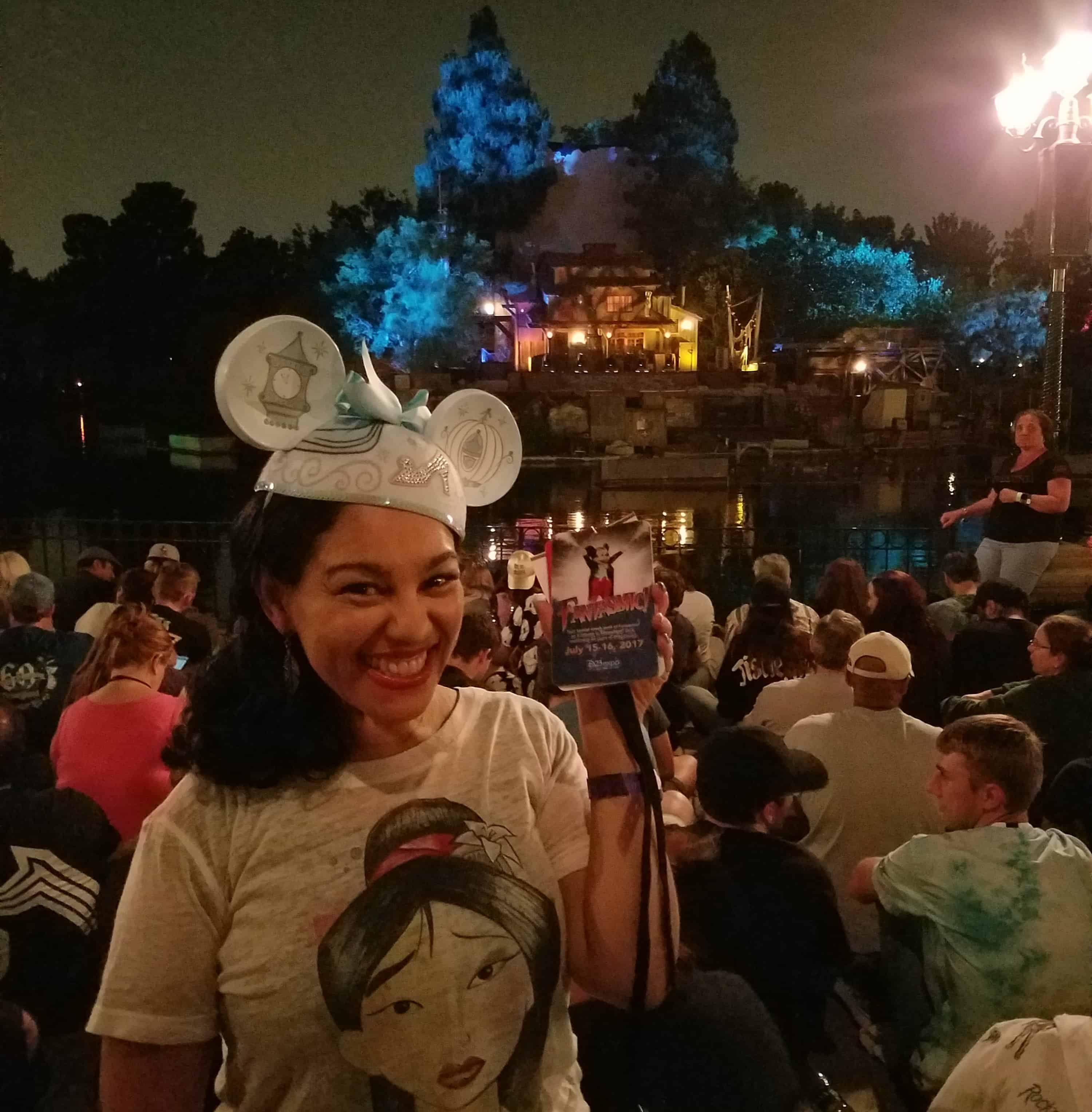 What I did do was go see Fantasmic! I was all by myself, cause it's all about balance, baby! I was in line chatting it up with other fans for over an hour at D23 Expo to get my wrist band for the exclusive showing and VIP seating.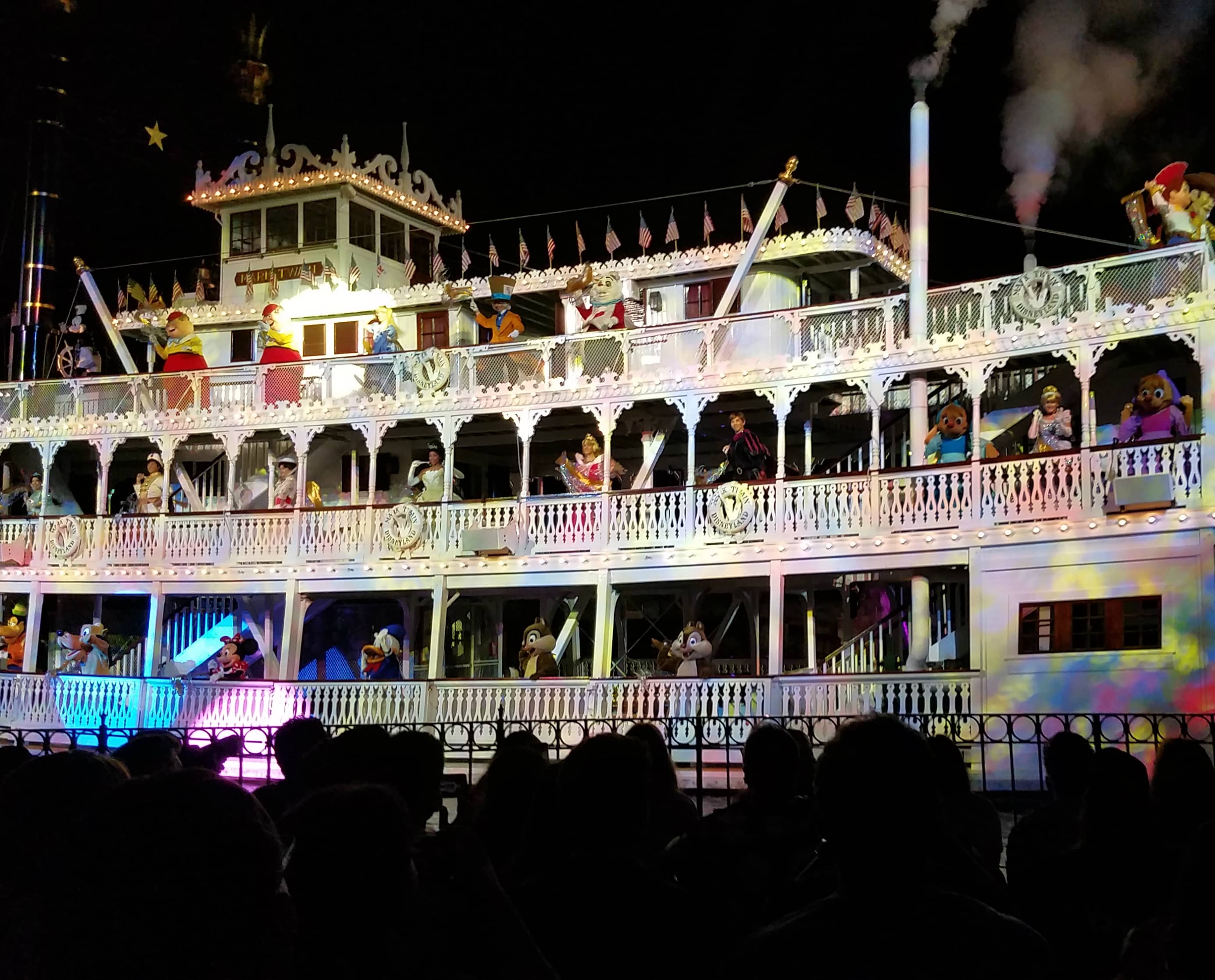 Fantasmic! is Disney's longest-running and most popular nighttime spectacular, and I didn't want to miss it – and then it was time to be a princess again.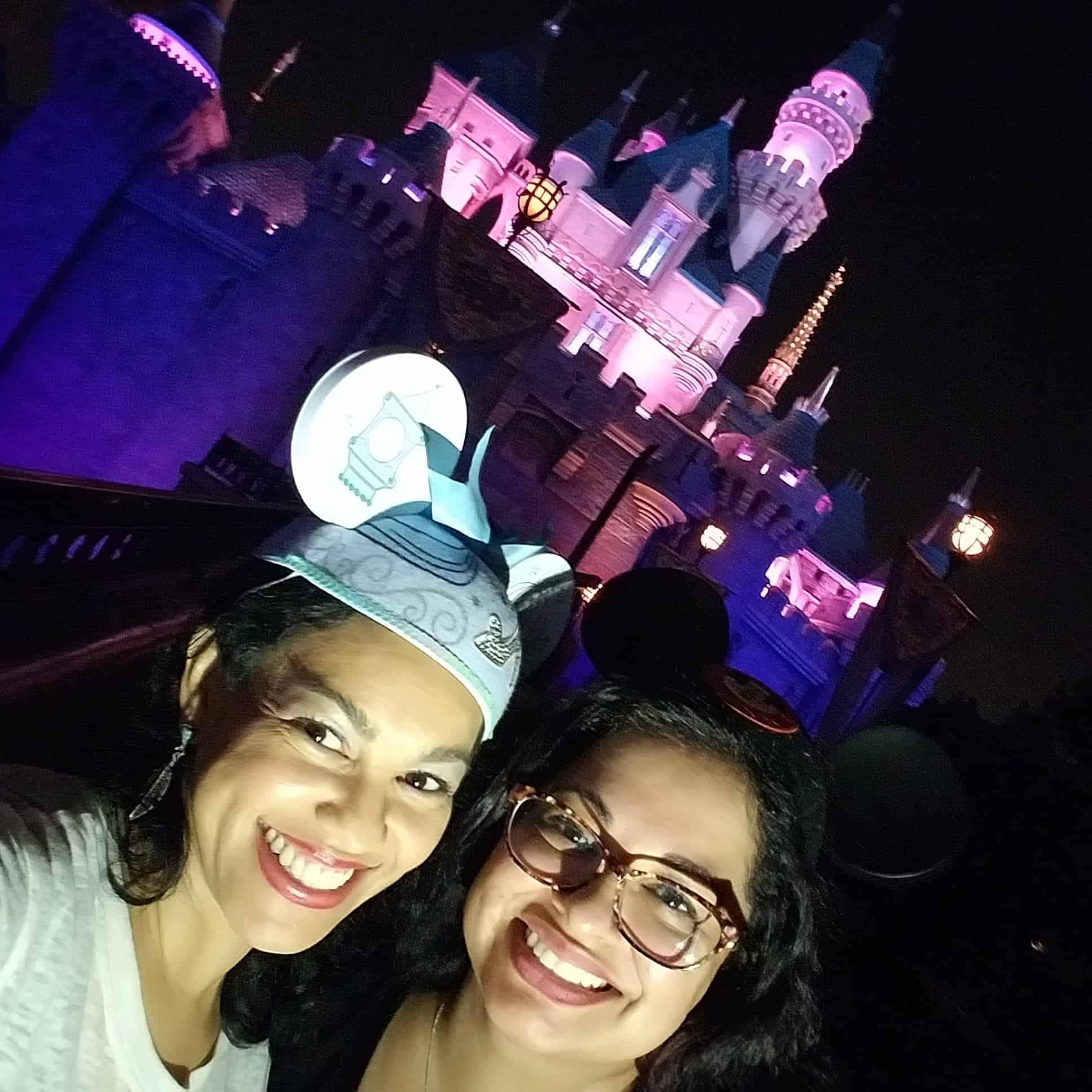 How would you honor yourself and seize the chance to hero up? I invite you to think of something you are scared of and what kind of support you need to go to the next step and try it. You will be fine!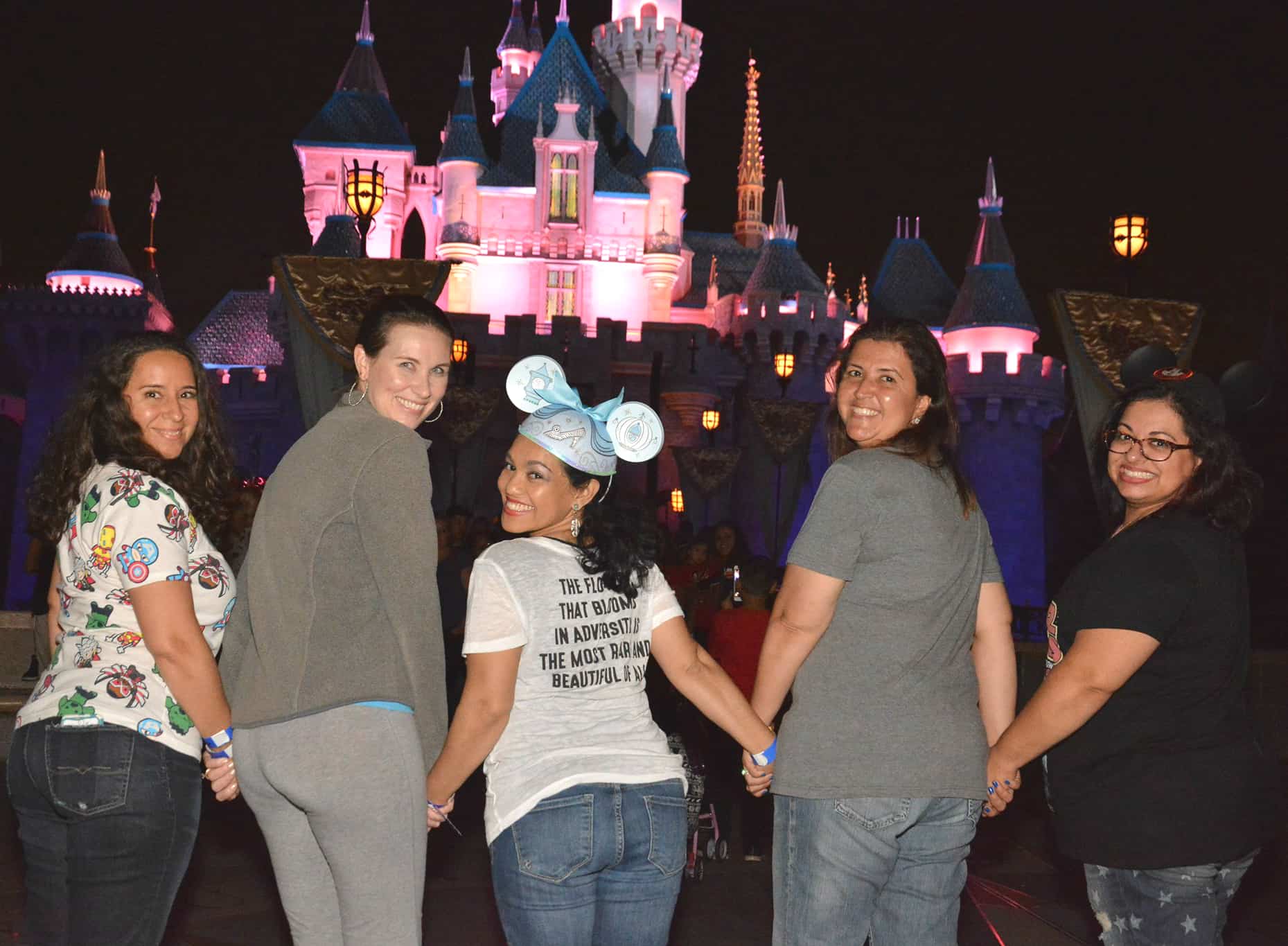 There's so much to enjoy at Disneyland and Disney's California Adventure park! Look up the trends and share your own experiences, using the hashtags #Disneyland or #HeroUP and follow @Disneyland, the Happiest Place on Earth!
Other D23 Expo Recaps and Updates:
Join me at D23 – The Ultimate Disney Fan Event!
Pixar and Walt Disney Animation Studios Film Announcements
Disney, Marvel Studios & Lucasfilm Live Action Movie Announcements
Upcoming Walt Disney Parks and Resorts Attractions and Experiences
What to Expect at D23 Expo: The Ultimate Disney Fan Event
D23 Expo Recap: My Exclusive Interview with the DuckTales Producers
D23 Expo Recap: Fun Facts and Surprises From THE LION KING Panel
D23 Expo Recap: Meeting Mantis & Nebula
Finding Your Place In The Galaxy
The Most Powerful Life Lessons From The Lion King
[ela]